skin care essentials
15 Skin Care Products and Trends Everyone Should Try in 2022
Prepare for your best skin yet.
December 08, 2021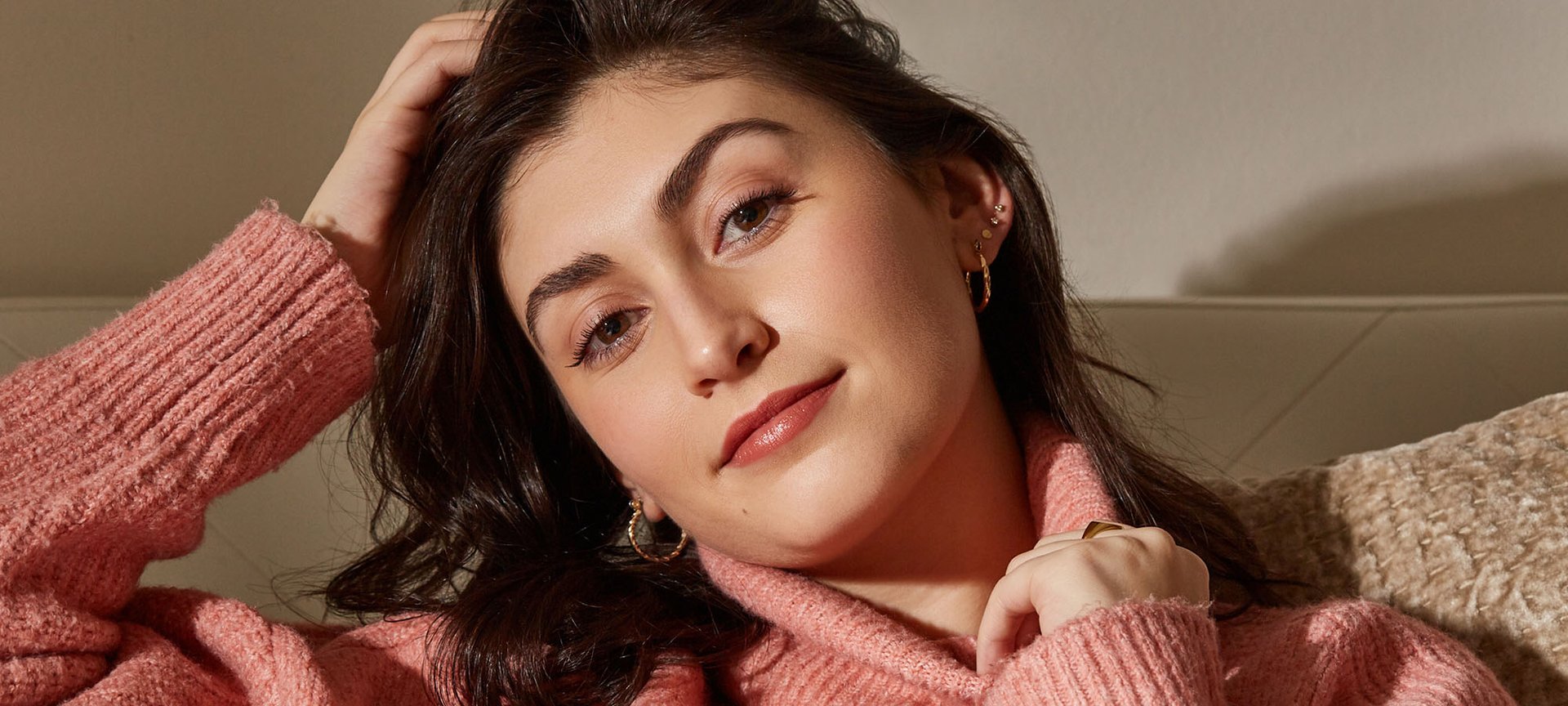 Figuring out the right way to upgrade your skin care routine is no easy task. But a quick Google search of the best skin care products and latest beauty trends proves that you have endless options to test out.
As proven in 2021, there have been never-ending product launches and beauty trends making the rounds on TikTok, Instagram and other social media platforms. One day you could be trying out the skinimalism trend and the next, you could be experiencing the joys of a luxurious, new serum. Either way, it's a win-win for your complexion.
While the new year is sure to bring plenty of skin care products and trends to the mix, there are some — like antioxidant-rich ingredients and sustainable beauty — we're already confident have earned a place in 2022. Without further ado, here are 15 good face products and trends to put on your beauty radar this year.
1. Skin Barrier Protection
Between combatting maskne and other skin conditions you've experienced in the last two years, it's safe to say our skin barrier has been through the wringer. But now, more than ever, the beauty industry is putting its focus on skin care products that are formulated with gentler, protective ingredients (think: ceramides and peptides) for hydrating skin and minimizing any irritation, inflammation or other woes.
The new L'Oréal Paris Age Perfect Collagen Expert, Day Moisturizer with SPF 30 uses the superpowers of peptides (the key to producing collagen), niacinamide (vitamin B3) and SPF 50 to intensely hydrate, redensify mature skin and protect skin from premature aging. In the evening, swap it out for the L'Oréal Paris Age Perfect Collagen Expert Night Moisturizer in your nighttime skin care routine.
2. Scalp Care
Just as we focus on rejuvenating and awakening our complexions, caring for our scalps is also taking center stage in 2022. We like to think of the scalp as an extension of our skin since it's also susceptible to irritation, dryness and even itchiness. Applying a scalp scrub to your head a few times a week helps detoxify your roots by reducing flakes and dandruff and promoting healthy growth and hydration.
One option you can try is the L'Oréal Paris Everpure Sulfate-Free Scalp Care + Detox Scrub — it's formulated with apricot seed and menthol to remove unwanted build-up and create a purified base for your complete hair care routine. Bonus: It's suitable for color-treated hair, too.
3. Water-Based Moisturizer
If your go-to moisturizer just doesn't cut it anymore, it may be time to switch to a water-based moisturizer. This alternative contains water as its main ingredient and has a lightweight feel that provides instant moisture. Give one a try, choosing based on your skin type. Oily skin types can benefit from a lightweight moisturizer with an oil-free formula, while dry skin might benefit from a richer option.
4. "Blue" Beauty
You've heard all about "green" beauty in recent years, but "blue" beauty is also set to stake its claim in the new year. A spinoff of the eco-friendly beauty movement, this newly-coined sustainable term emphasizes the importance of protecting oceans, reducing plastics and reducing chemicals in beauty products.
The key to taking part in the latest beauty movement is by supporting "blue" brands that specifically create their products with everything from reef-safe ingredients to zero-waste packaging in order to protect the ocean and conserve marine life.
Editor's Tip: Caring for our planet while creating quality products isn't a fad — it should be important to all of us. Check out how L'Oréal Paris is committing to the future through its most recent sustainability program.
5. Glycolic Acid
Once upon a time, we might have been too afraid to introduce our skin to an acid. These days acids, like alpha-hydroxy acids, have become a popular ingredient in the beauty world. A glycolic acid serum is a perfect way to get your complexion acquainted with them.
Try the L'Oréal Paris Revitalift Derm Intensives 10% Pure Glycolic Acid Serum, which is formulated with 10 percent pure glycolic acid and aloe. The resurfacing serum clarifies your face to reveal radiant and renewed skin. With daily use after two weeks, dark spots are visibly improved. Within four weeks, fine lines and wrinkles are visibly reduced.
We also can't get enough of the L'Oréal Paris Revitalift Bright Reveal Brightening Daily Pads because of the next-level glow they always deliver.
6. Retinol
Another ingredient here to stay is retinol. If you're anything like us, you're obsessed with this powerful ingredient (derived from vitamin A) that goes the extra mile to address signs of aging, skin texture and other common skin care concerns.
Welcome the new L'Oréal Paris Revitalift Pressed Night Moisturizer With Retinol, Niacinamide into your routine. Infused with retinol — in addition to niacinamide and nourishing oils — this luxe, lightweight night cream visibly reduces wrinkles, evens your skin tone and deeply hydrates, leaving you with a firmer, tighter and brighter complexion.
As an alternative, you can also use the L'Oréal Paris Revitalift Night Serum, 0.3% Pure Retinol, since it provides similar results after just one day. Click through to our article, Our Best Skin Care Products With Retinol, for more information.
7. Glass Skin
If there is anything we learned from our TikTok "For You" pages and Instagram feeds, the K-Beauty glass skin trend is not going away anytime soon. In fact, expect to see it even more in the new year. It involves using ultra-hydrating ingredients that aim to deliver pore-less, baby soft, dewy skin that has a flawless appearance. This trend is also a fantastic option that can help you bring the no makeup, makeup look (a.k.a skinimalism) to life.
8. Fragrance-Free Skin Care
Let's be real — products formulated with fragrances tend to receive a bad rep. This proves to be true since certain ingredients can take a toll on sensitive skin. Thankfully, there are many fragrance-free products on the market that are suitable for all skin types. One of our favorites is the L'Oréal Paris Revitalift Anti-Wrinkle + Firming Moisturizer Fragrance Free, which is also paraben- and dye-free. This rich, non-greasy moisturizer visibly reduces wrinkles and firms the skin. All you have to do is layer this essential over your face every morning and night to reap the benefits.
9. Clay Facial Cleanser
Using facial cleanser should be a strict, twice-a-day occurrence regardless of your skin type. Instead of sticking to tradition, level up your routine with a clay facial cleanser, like the L'Oréal Paris Pure-Clay Exfoliate & Refine Cleanser. This exfoliating pick is formulated to remove everyday impurities from the surface of your face without over-drying it. Squeeze a small amount of the cleanser into your hands, add water to transform it from clay to mousse, and gently massage the formula over your face. Rinse thoroughly with lukewarm water and pat dry.
10. Skin Care Tools
As you know, 2021 was no walk in the park, and added stress didn't benefit our skin either. So why not decompress and give your face a relaxing massage with a skin care tool? Some of the benefits of using skin care tools — such as jade rollers and gua sha tools — includes promoting blood circulation, improving fine lines and wrinkles and relieving tension from muscles. Pair your go-to tool with your favorite facial oil or serum and enjoy the zen energy.
11. Face Scrubs
Dead skin cell buildup is an absolute no-no, but a face scrub can remove it all and give you a clean slate. Choose from an on-trend sugar scrub, like the L'Oréal Paris Pure-Sugar Resurface & Energize Kona Coffee Scrub.
Apply your face scrub to clean skin with dry fingers. Massage over your face with wet fingers and rinse thoroughly with warm water. Use up to three times a week for best results. Bonus: You can also use it on your lips to gently exfoliate the delicate skin there.
12. Lip Love
Speaking of exfoliating the lips — our pout needs tender loving care, too. While our lips have been mostly shielded by masks for nearly two years, 2022 is all about keeping them in tip-top shape. That means applying a scrub like we mentioned above, followed by a lip balm or lip gloss with hydrating qualities. Keep it subtle yet glossy with the L'Oréal Paris Glow Paradise Balm-in-Lipstick with Pomegranate Extract or turn up the heat in the L'Oréal Paris Age Perfect Luminous Hydrating Lipstick + Nourishing Serum in your favorite shade.
13. Hyaluronic Acid Serum
If hydration is at the top of your list (and let's face it, it should always be), try a serum formulated with hyaluronic acid, which provides an extra boost of moisture and anti-aging benefits for a healthy-looking, dewy complexion. The L'Oréal Paris Revitalift Derm Intensives with 1.5% Hyaluronic Acid, 1% Caffeine Eye Serum features three cooling, stainless steel balls that plump and nourish skin while helping to reduce the appearance of wrinkles with continued use over time.
14. Makeup With Skin Care Benefits
One of the most sought-after beauty traits is a dewy, glowing complexion. While you may rely on makeup to deliver these results, there are a plethora of skin care products that can help you embrace both beauty trends. This is where the L'Oréal Paris True Match Lumi Glotion Natural Glow Enhancer comes into play. It's a skincare-makeup hybrid that works as a lightweight highlighter lotion to enhance your skin's natural glow, leaving you with a brighter and healthier-looking face. It's infused with glycerin and shea butter to provide lasting hydration.
We also love the L'Oréal Paris True Match Eye Cream in a Concealer, 0.5% Hyaluronic Acid. Its buttery formula provides instant dark circle coverage and nourishment to your delicate under eye area.
15. Overnight Masks and Serums
One of the best ways to maximize your beauty sleep is by applying an overnight mask before you hit the hay. Think of a night mask as a supercharged nighttime moisturizer.
Add the L'Oréal Paris Revitalift Triple Power Anti-Aging Overnight Mask into your night routine. It's formulated with Pro-Retinol, hyaluronic acid and vitamin C, and works to penetrate the skin quickly and form a protective layer to cradle skin while you sleep. It also improves skin's firmness, and visibly reduces wrinkles over time to give you a youthful-looking complexion. Smooth it over your face, neck, and jawline at night until absorbed.
Another option to try is L'Oréal Paris Age Perfect Cell Renewal Anti-Aging Midnight Serum. Formulated with an exclusive Antioxidant Recovery Complex, this powerhouse replenishes skin's antioxidant levels and leaves your face looking brighter, luminous and younger.
Next: 10 Anti-Aging Beauty Tips to Upgrade Your Skin Care Routine
Written by: Sophie Dweck, Photo Credit: Chaunte Vaughn
{ "@context": "https://schema.org/", "@type": "WebPage", "speakable": { "@type": "SpeakableSpecification", "cssSelector": ["speakable-content"] }, "url": "https://www.lorealparisusa.com/beauty-magazine/skin-care/skin-care-essentials/best-skin-care-products-of-the-year" }
Discover more tips & tricks
Keep your skin happy
See all articles
Shop Featured Skin Care products
Discover More
{ "@context": "http://schema.org", "@type": "BreadcrumbList", "itemListElement": [ { "@type":"ListItem", "position": 1, "item": { "@id": "/", "name": "Home" } } , { "@type":"ListItem", "position": 2, "item": { "@id": "https://www.lorealparisusa.com/beauty-magazine", "name": "Beauty Magazine" } } , { "@type":"ListItem", "position": 3, "item": { "@id": "https://www.lorealparisusa.com/beauty-magazine/skin-care", "name": "Skin Care For Every Age" } } , { "@type":"ListItem", "position": 4, "item": { "@id": "https://www.lorealparisusa.com/beauty-magazine/skin-care/skin-care-essentials", "name": "Skin Care Essentials" } } , { "@type":"ListItem", "position": 5, "item": { "@id": "https://www.lorealparisusa.com/beauty-magazine/skin-care/skin-care-essentials/best-skin-care-products-of-the-year", "name": "best-skin-care-products-of-the-year" } } ] }