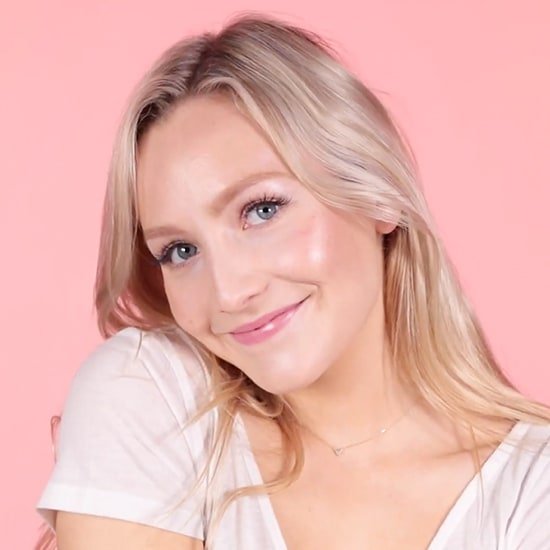 makeup looks
How To Rock The No Makeup, Makeup Look: The Complete Tutorial
Scrolling through your social media feeds these days probably makes one thing clear: The no makeup trend is alive and well—and it's the must-follow look of the season. In fact, no makeup, makeup is the ultimate solution for naturally-looking dewy skin, bright eyes, and flushed cheeks. But while the end result looks pretty minimal, the process to get there requires a bit of hard work (and products like foundation and concealer)—but trust us, it's worth it! Here's how to master the no makeup, makeup technique from start to finish. Let's get started!
STEP 1: MOISTURIZE, MOISTURIZE, MOISTURIZE
The key to a flawless-looking complexion? It all lies with how you prep your skin. So, cleanse your face, apply your facial serum—and then moisturize (yes, even if you have oily skin!) to maintain your beautiful glow. If you have oily skin, opt for a lightweight formula, while if you have dry skin, reach for one that's a little richer. Got oily skin? Try the L'Oréal Paris Hydra Genius Daily Liquid Care - Normal to Oily Skin, which has a matte finish. Got dry skin? Try the L'Oréal Paris Hydra Genius Daily Liquid Care - Normal to Dry Skin, which can help skin look more luminous.
STEP 2: PRIME YOUR COMPLEXION
To create a flawlessly smooth canvas on which to apply your makeup, use primer first. When choosing the best primer, consider the end look you're going for. For a no makeup, makeup look, you'll want to give yourself a radiant base. Use the L'Oréal Paris Magic Lumi Primer Magic Lumi Light Infusing Primer to boost your skin's liveliness and luminosity. After blending your primer of choice onto your face, you can move on to the next step.
STEP 3: APPLY FOUNDATION
The real starting point of any no makeup, makeup look is a natural-looking, glowing skin tone—which you can get by using foundation, like the L'Oréal Paris Infallible Pro-Glow Foundation. For a dewier finish, don't use your fingers or a brush to apply it—grab a makeup blender! Try the L'Oréal Paris Infallible Blend Artist Foundation Blender. The rounded edges make application effortless. All you have to do is apply a small amount of foundation to the blender and use dabbing and rolling motions to blend it onto your skin.
STEP 4: DAB ON CONCEALER
Next, use concealer on any areas you want a little extra coverage, like under your eyes, around your nose, or on any blemishes you might have. In terms of regular concealing—anywhere you hope to hide or brighten—reach for the L'Oréal Paris True Match™ Super-Blendable Multi-Use Concealer. Just like you did with your foundation, apply your concealer with your makeup blender.
Editor's tip: If you're looking to conceal complexion concerns like redness, dullness, sallowness, or dark circles, use one of the L'Oréal Paris True Match™ Color Correcting Crayons to help conceal it. If you have redness, use the green concealer; if you have dullness, use the purple concealer; and, if you have dark circles, use any of the peachy tones.
STEP 5: CREATE A NATURAL-LOOKING CONTOUR
Just because you're rocking a no makeup, makeup look doesn't mean you can't contour for a more angular bone structure. The key is not to make it look too drastic. So, where you might usually go two to three shades darker than your normal skin tone with your regular contour routine, when it comes to a no makeup look, your best bet is to keep it in the one to two shades darker range. Grab the L'Oréal Paris True Match Lumi Bronze It Bronzer and a fluffy brush and apply it to the hollows of your cheeks, along the outer edge of your jawline and forehead, and down the sides of your nose, as well as just under your bottom lip.
STEP 6: ADD SOME COLOR
Rosy cheeks are natural, y'all. The key is rosy—not red. To achieve the appearance of perfectly pinched cheeks, use the L'Oréal Paris True Match Blush in Barely Blushing.
STEP 7: CRAFT A DEWY HIGHLIGHT
Next up, highlighter. To stick with the dewy, natural-looking appeal, reach for the L'Oréal Paris True Match Lumi Glow Nude Highlighter Palette in Moonkissed. Use your finger to pat the highlighter from the palette onto your cheekbones, so you look like you're being lit up from all the right angles.
STEP 8: PERK UP YOUR PEEPERS
If you want to take your no makeup, makeup up a notch just slightly, use an eye shadow to define your eyes in a subtle way. Start by using an eye shadow primer to ensure your look lasts. Then, apply your eye shadow. Go for shades with a matte finish (no shimmer this time!)—we love the L'Oréal Paris Colour Riche Monos Eyeshadow in Mademoiselle Pink—since they look the most natural. Finish things off with a coat of volumizing mascara, like the L'Oréal Paris Voluminous Lash Paradise Washable Mascara. Place the brush at the base of your lashes, then gently sweep it up to the tip.
STEP 9: GROOM YOUR EYEBROWS
To stay true to the natural look, a little grooming is all you need to do. Use a spoolie brush to comb your eyebrow hairs before filling them in with the eyebrow makeup product of your choice. You have a couple of options here—you can keep it super natural with an eyebrow mascara, like the L'Oréal Paris Brow Stylist Boost & Set Brow Mascara, or you can give your arches a little more definition with the L'Oréal Paris Brow Stylist Definer Waterproof Eyebrow Mechanical Pencil. Whichever you choose, just be sure to brush your eyebrows up afterward, as that slightly disheveled look will tie together your no makeup look.
Editor's tip: If you want to clean up your brow shape just a bit, apply the L'Oréal Paris Infallible Full Wear Concealer Waterproof, Full Coverage under the arch of your brows, making sure to pat and blend it out with your finger.
STEP 10: SEAL IT WITH A KISS
Even when you're not wearing makeup your lips likely have a little color, so why not play that up. For a sheer, shiny lip, swipe on the L'Oréal Paris Colour Riche Plump and Shine Lipstick, Sheer Lipstick.
STEP 11: SET YOUR LOOK
While you may be wearing a no makeup, makeup look, you don't want your expertly applied natural look to budge throughout the day! Spritz your complexion with the L'Oréal Paris Infallible Pro-Spray & Set Makeup Extender Setting Spray to finish and set your makeup.
HOW TO REMOVE YOUR NO MAKEUP LOOK
Now, here's the kicker. While it should likely be obvious, we're here to remind you that just because you slay your day with a no makeup look doesn't mean that you, in fact, have no makeup on. So, it's important that at the end of the day you take the time to properly rinse all of the day's makeup and impurities away. The best way to do so is to take a double-cleansing approach. Start by swiping a cotton pad soaked with L'Oréal Paris Micellar Cleansing Water Complete Cleanser Waterproof – All Skin Types from forehead to chin, paying extra attention to your eye makeup and lipstick, as those are the two products that are often the most difficult to remove. Next, use a wash-off facial cleanser to rinse away any residual makeup and dirt that could be residing on your face. Depending on your complexion concerns, you can choose from the L'Oréal Paris Pure-Clay Detox & Brighten Cleanser or L'Oréal Paris Pure-Clay Exfoliate & Refine Cleanser. Whichever you choose, squeeze a small amount onto your hands, add water to transform it from clay to mousse, then gently massage onto your skin and rinse off thoroughly with lukewarm water and pat dry.
Next up: Now that you know how to rock a no makeup look, perhaps you'd like to learn how to perfect it using nothing but highlighter. Check out our article, How to Achieve No Makeup, Makeup with Highlighter, to do exactly that.
Discover more tips & tricks
Keep your skin happy
See all articles
Shop Featured Skin Care products
Discover More