skin care concerns
6 Must-Have Skin Care Products For Sensitive Skin
It's a sensitive topic.
December 07, 2018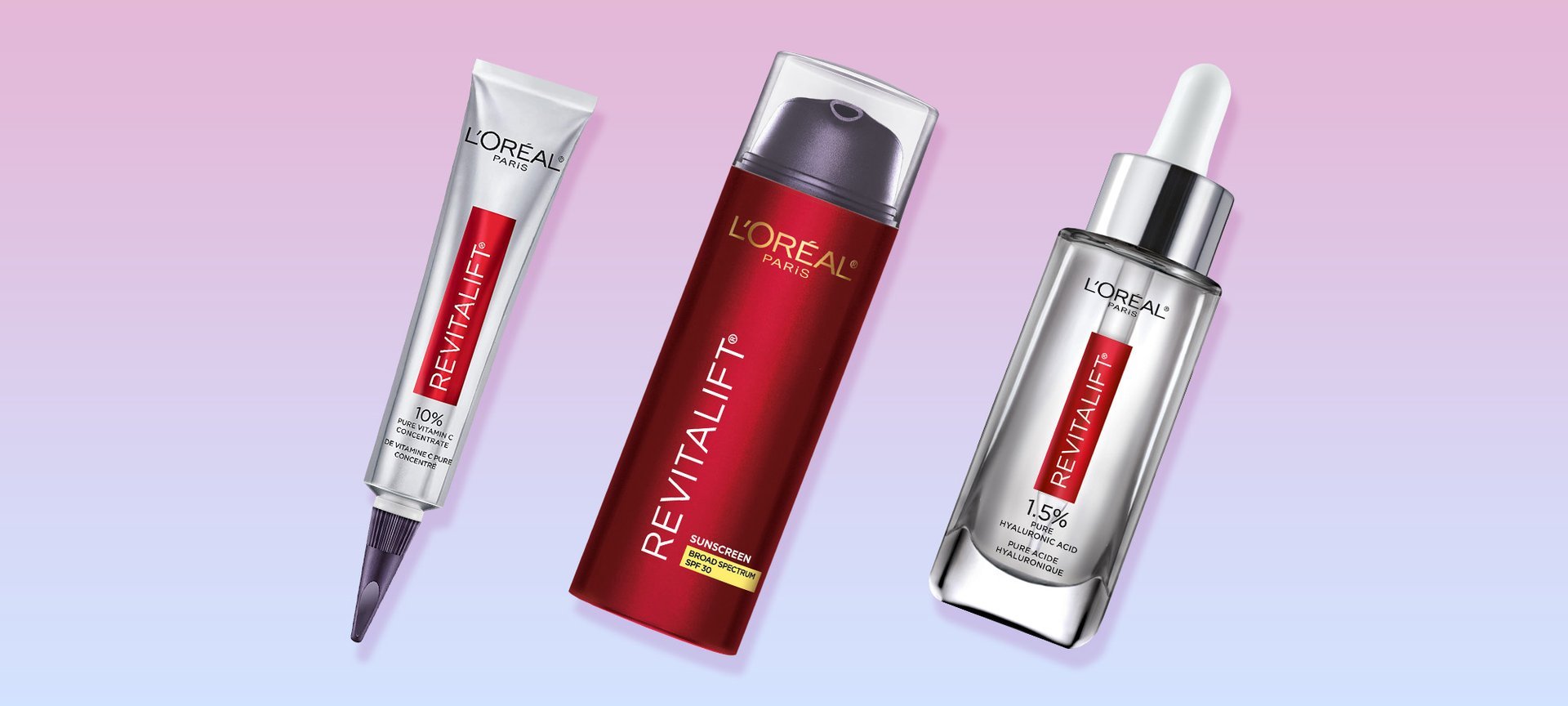 Every skin type comes with its own set of unique skin care concerns. If you have sensitive skin, this means finding skin care products that keep your complexion looking clear and feeling healthy without irritation or burning. It's vital to check the labels before using a new product on your skin, especially since those with sensitive skin should avoid skin care products formulated with fragrances, soap, or alcohol, according to the American Academy of Dermatology (AAD). Whether you're addressing a sensitive skin issue or just looking for ways to revamp your skin care routine, there are a few essential products your sensitive skin will need. Here, we're sharing our best skin care products for sensitive skin, from facial cleansers to anti-aging serums.

Our Best Cleansers and Face Washes For Sensitive Skin
Cleansing sensitive skin can be tricky—you want to rid your face of all surface impurities, but you don't want to over-cleanse and dry out your skin. Consider using a no-rinse cleanser, which is one of the best face washes for sensitive skin because it doesn't dry out or irritate the skin. If you prefer a rinse-off, cream cleansers are a good choice since they nourish as they work.

L'Oréal Paris Micellar Cleansing Water Complete Cleanser - All Skin Types
This micellar water cleanses deep down dirt and impurities in addition to hydrating and soothing the skin. Free of soap and alcohol, this cleanser is suitable for sensitive skin and can be used on your face, eyes, and lips. No rinsing or rubbing is required.
L'Oréal Paris Age Perfect Nourishing Cream Cleanser
This daily cream cleanser is formulated with replenishing oils and gently yet effectively removes traces of makeup and impurities. The creamy formula is great for sensitive skin because it cleans without over-drying, leaving a softer, smoother complexion.
Our Best Moisturizers For Sensitive Skin
While you may be nervous about layering on extra skin care products if you have sensitive skin, a moisturizer should always be included. When your complexion is properly moisturized, that hydration will serve as a barrier to the outside world, meaning your sensitive skin will be more protected against outside aggressors.


L'Oréal Paris Revitalift Triple Power Day Lotion SPF 30
This day cream is a great sun-protecting moisturizer choice. It's formulated with Pro-Retinol, vitamin C, and hyaluronic acid, and SPF 30 to provide all day moisture plus protection from the sun's harmful rays. It's free of dyes, mineral oils, and parabens and works to address fine lines and wrinkles, too.
L'Oréal Paris Age Perfect Rosy Tone Moisturizer for Mature, Dull Skin
This daily anti-aging moisturizer is enhanced with Imperial Peony Extracts and LHA to instantly revive the look of skin's rosy tone without irritating sensitive skin. The rich, non-greasy formula smooths gently over the skin to nourish it with moisture, while the rosy pigments help to reveal a younger look.
Our Best Face Serums For Sensitive Skin
Face serums are lightweight moisturizers that contain a higher concentration of active ingredients (such as hyaluronic acid, glycolic acid, and vitamin C). Don't let the word acid scare you, these serums can be safely layered into your sensitive skin care routine to help address concerns like fine lines and wrinkles, dryness, dullness, and dark spots.

L'Oréal Paris RevitaLift Derm Intensives 10% Pure Vitamin C Serum
This radiance boosting serum contains 10 percent pure vitamin C, which is a powerful natural antioxidant. The lightweight concentrate is fragrance free, paraben free and has no synthetic dyes, making it a perfect serum for anti-aging routines for sensitive skin.
L'Oréal Paris Revitalift Derm Intensives 10% Pure Glycolic Acid Serum
This face serum is formulated with pure glycolic acid which helps remove dead skin cells from the surface of the skin to brighten the look of your complexion. Since physical scrubs can be harsh, this chemical exfoliator is great for sensitive skin. It's also fragrance free, paraben free, mineral oil free, dye free, allergy tested, and specially blended with aloe vera for added soothing effects.
Next: How To Create A Skin Care Routine For Sensitive Skin
Written by: Lauren Paige Richeson, Photo Credit: Sarah Duvivier
{ "@context": "https://schema.org/", "@type": "WebPage", "speakable": { "@type": "SpeakableSpecification", "cssSelector": ["speakable-content"] }, "url": "https://www.lorealparisusa.com/beauty-magazine/skin-care/skin-care-concerns/our-best-skin-care-products-for-sensitive-skin" }
Discover more tips & tricks
Keep your skin happy
See all articles
Shop Featured Skin Care products
Discover More
{ "@context": "http://schema.org", "@type": "BreadcrumbList", "itemListElement": [ { "@type":"ListItem", "position": 1, "item": { "@id": "/", "name": "Home" } } , { "@type":"ListItem", "position": 2, "item": { "@id": "https://www.lorealparisusa.com/beauty-magazine", "name": "Beauty Magazine" } } , { "@type":"ListItem", "position": 3, "item": { "@id": "https://www.lorealparisusa.com/beauty-magazine/skin-care", "name": "Skin Care For Every Age" } } , { "@type":"ListItem", "position": 4, "item": { "@id": "https://www.lorealparisusa.com/beauty-magazine/skin-care/skin-care-concerns", "name": "Skin Care Concerns" } } , { "@type":"ListItem", "position": 5, "item": { "@id": "https://www.lorealparisusa.com/beauty-magazine/skin-care/skin-care-concerns/our-best-skin-care-products-for-sensitive-skin", "name": "our-best-skin-care-products-for-sensitive-skin" } } ] }