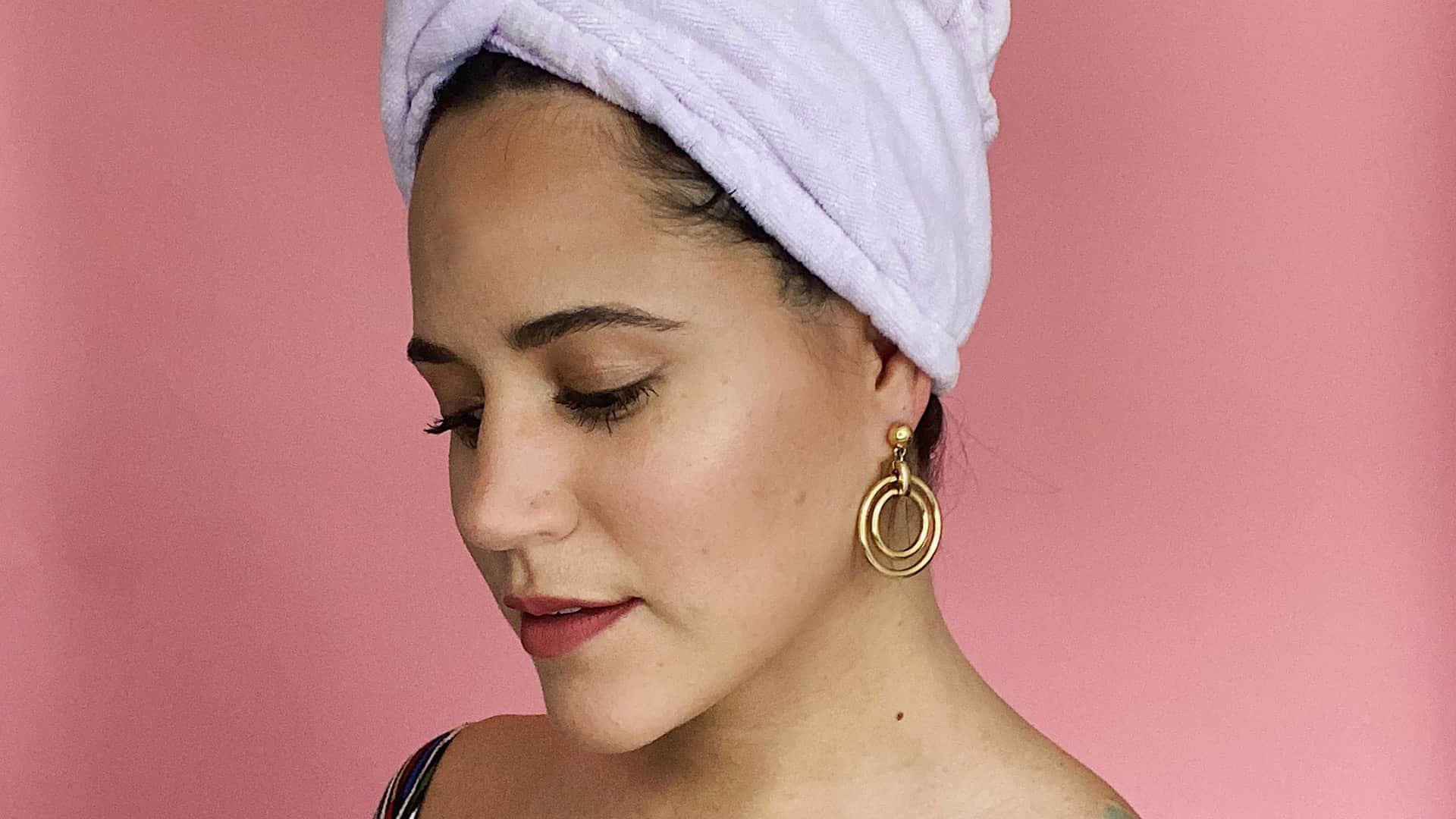 color treated hair
Can You Use Purple Shampoo On Brown Hair?
It may not just be for blondes anymore.
When it comes to getting rid of brassiness, purple shampoo is the most valuable player in your hair care routine. You may have thought purple-colored products were only reserved for your friends with silver and blonde tresses, but we're here to tell you that purple shampoo, conditioners and masks can also be helpful at neutralizing unwanted tones in some brown hair and black tresses too. Not only can it help tone color treated hair, but the right routine can also give you brighter, healthier-looking locks. But there are caveats. So below, we're breaking down everything you need to know about purple shampoo for brunette hair, including how to use it in your hair care routine.
Can You Use Purple Shampoo On Brown Or Black Hair?
The short answer: Yes, you can use purple shampoo on darker hair colors. If you have a full mane of dark brown hair, using a purple shampoo won't be particularly effective. However, if you have dark hair with highlights, the purple shampoo will tone your lightened strands. To incorporate a purple shampoo into your routine, just swap out your regular shampoo for a purple option. It'll still clean your hair and scalp like a traditional shampoo, but it has an added toning factor that will balance out color treated strands.
Everything from UV rays and excessive heat styling to the minerals in your water can turn your brunette hair brassy with unwanted orange or yellow undertones just weeks after coloring. Because purple sits across from orange on the color wheel, purple hair treatments will neutralize the brassy tones and help your hair look fresher. Using purple shampoo on dark hair with highlights or lightened brown hair will have a pretty similar effect as it does on blonde hair.
How To Use Purple Shampoo On Brown Hair
Generally, you won't need to use purple shampoo every day. You can use it one to two times per week in place of your regular shampoo or once you start to notice brassiness creeping in. Reach for the L'Oréal Paris EverPure Sulfate-Free Brass Toning Purple Shampoo formulated with hibiscus and purple dye, and without parabens and harsh salts. To maximize its benefits, you'll always want to use your purple shampoo with purple conditioner. Pair the aforementioned shampoo with the L'Oréal Paris EverPure Sulfate-Free Brass Toning Purple Conditioner for added moisture. Just follow the instructions on the product to let the purple pigments do their thing.
If you really want to up the ante incorporate a purple hair mask, like the L'Oréal Paris EverPure Sulfate-Free Anti Brass Purple Mask Treatment, into your routine. It's a once weekly treatment that works to neutralize brassiness in just five minutes. Reach for it whenever you're in need of a hair-boosting savior.
Next: Our Best Purple Shampoo for Silver Hair
Edited by: Shalwah Evans, Photo Credit: Jasmine Burnside
Discover more tips & tricks
Keep your skin happy
See all articles
Shop Featured Hair Care products
Discover More