skin care essentials
Retinol vs. Retinoid: What's the Difference?
July 23, 2020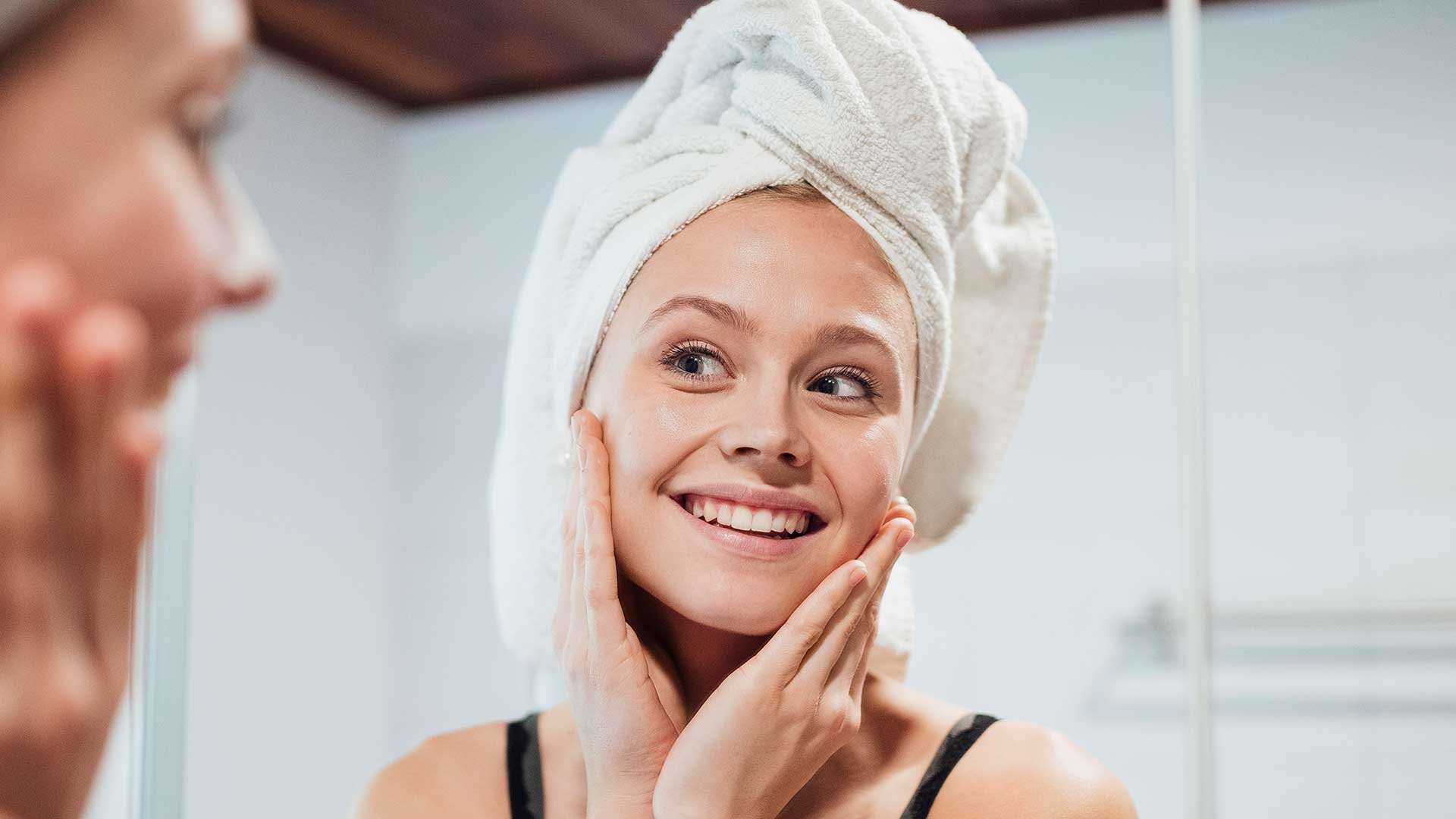 As far as skin care ingredients go, there's a good chance you've come across the terms "retinol" and "retinoid" before. But with nearly identical names, you're probably wondering what the difference is between the two. Lucky for you, we know all about these holy grail ingredients. Read on for a quick skin care lesson on retinol vs. retinoid, along with a few ways to incorporate these skin care powerhouses into your skin care routine!
RETINOL VS. RETINOID
Even if you use a retinol serum in your routine already, when faced with the topic of retinol vs. retinoids, you may be left asking, "what is a retinoid" and questioning what sets a retinoid apart from retinol. So, let's clear things up. Retinoid is actually an umbrella term for different vitamin A derivatives, including retinol. According to research published by the National Center for Biotechnology Information, the retinoid family includes vitamin A and its natural and synthetic derivatives, including retinoic acid. In other words, retinol is just one type of retinoid, of which there are a multitude.
Other retinoids include both prescription and over-the-counter creams and medications, many of which are intended for the treatment of acne, according to the Cleveland Clinic. Per the Cleveland Clinic, examples of retinoids, aside from retinol, including retinal aldehyde and retinyl esters. These retinoids are used to improve acne and acne scarring, fine lines and wrinkles, skin texture and tone, and skin hydration. According to Harvard Medical School, tretinoin was the first retinoid to be discovered—and it's still a popular option today!
WHAT DO RETINOIDS DO?
Harvard Medical School states that retinoids increase cell turnover to exfoliate clogged pores and reduce the appearance of fine lines—that's why they're able to be an effective treatment for acne and visible wrinkles. They also help to reduce fine lines and wrinkles by increasing collagen production, improving skin color, and fading age spots.
WHAT DOES RETINOL DO?
It should come as no surprise that retinol works similarly to retinoids, but as we said, since retinol is a non-prescription retinoid, the benefits do vary a bit. Harvard Medical School explains that because this over-the-counter option is not as strong (and therefore less irritating), it isn't as effective in reducing wrinkles. That said, they still have the ability to improve the appearance of photo-aged skin.
HOW TO USE RETINOIDS AND RETINOL
We bet you want to start incorporating retinoids into your skin care routine. While you'll need to head to your dermatologist to use a prescription retinoid, you can use an over-the-counter retinol option in your skin care regimen without a doctor's visit. Check out a few of our top retinol product picks below.
L'Oréal Paris Revitalift Derm Intensives Night Serum, 0.3% Pure Retinol: This anti-wrinkle night serum is formulated with 0.3 percent pure retinol. The formula works to moisturize, refine skin texture, reduce the appearance of wrinkles and fine lines, and promote a brighter, more luminous complexion.
How to use it: For the first week of use, apply two to three drops to clean and dry skin twice a week. The second week, increase frequency to every other night. The third week, increase to nightly use so long as your skin can tolerate it. Always use broad-spectrum SPF in the morning to protect the skin.
L'Oréal Paris Revitalift Triple Power Day Lotion SPF 30: This day lotion is formulated with vitamin C, hyaluronic acid, Pro-Retinol, and SPF 30. The formula of this retinol cream helps to reduce wrinkles, firm, and brighten, leaving skin feeling smooth, softer, and refreshed.
How to use it: Smooth over your face and neck every morning as the last step in your skin care routine.
L'Oréal Paris Revitalift Triple Power Anti-Aging Overnight Mask: This night cream also contains vitamin C, hyaluronic acid, and Pro-Retinol. The anti-aging night moisturizer is formulated to visibly reduce wrinkles, firm, and brighten skin, leaving it visibly more radiant and resilient.
How to use it: Smooth over your face and neck every evening as the last step in your nighttime skin care regimen.
L'Oréal Paris Revitalift Triple Power Eye Treatment: Formulated with Pro-Retinol, hyaluronic acid, and vitamin C, this eye cream works to visibly reduce wrinkles, de-puff, and brighten the eye area, helping your eyes to look visibly more radiant and refreshed.
How to use it: Use the metal tip to massage gently around the eye area until thoroughly absorbed. Apply every morning and evening.
Discover more tips & tricks
Keep your skin happy
See all articles
Shop Featured Skin Care products
Discover More