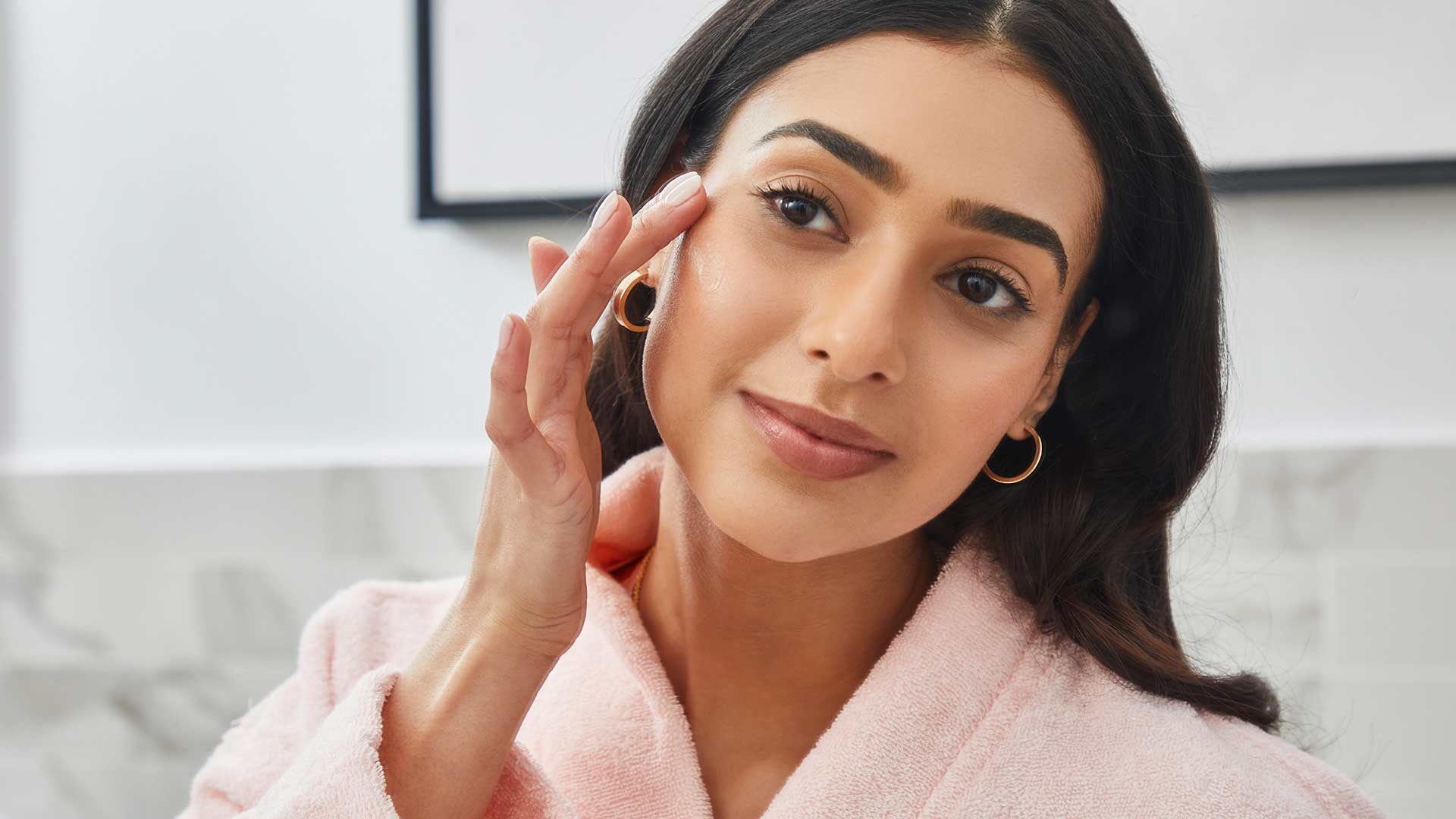 The term peptides may sound familiar, but you may not know much about this skin care ingredient. We've covered conventional ones, like hyaluronic acid and retinol, and have gotten you up-to-date on the latest trends, such as mushrooms and onions, but now it's time to consider what a peptide serum can do for your skin. Whether you've heard of them or not, there's a solid chance you don't know what peptides are or what they do, and we think you should. Keep reading to learn what you need to know about the numerous benefits peptides can have on skin.
WHAT ARE PEPTIDES?
First thing's first, you may be wondering what peptides are made of. Well, let's start with a little science lesson. A study from the Molecular Diversity Preservation International (MDPI) states that peptides are short amino acid chains that occur naturally in your body. Simply put, these peptides play a large role in the appearance of your skin, as well as other areas of your body. The peptides used in skin care products, as you can likely guess, are synthetic peptides. According to the MDPI study, many short, stable, and synthetic peptides have been developed and continue to be studied to understand their roles in extracellular matrix synthesis, pigmentation, and inflammation.
WHAT ARE THE BENEFITS OF PEPTIDES FOR SKIN?
If you're still not quite sure why people are using peptide serum formulas and find yourself asking what the benefits of using peptides are, allow us to break down some of the benefits or peptides that have been studied as it relates to skin care.
PEPTIDES SKIN CARE BENEFIT #1: ELASTICITY
Certain peptides could help your skin's elasticity. Copper peptide is commonly used in skin care products for this reason. According to the Cleveland Clinic, copper peptide is often referred to as the most effective when it comes to improving the appearance of skin. Studies have shown that it can help promote collagen and elastin production, per the Cleveland Clinic, which helps to firm the look of skin in less time than most other anti-aging skin care products. Additionally, according to a study in the National Center for Biotechnology Information (NCBI) library, research shows that there was an improvement in participants' skin appearance after 12 weeks of taking supplements containing collagen peptides.
PEPTIDES SKIN CARE BENEFIT #2: MINIMIZE THE LOOK OF WRINKLES
Another anti-aging benefit, peptides have been found to help reduce the appearance of wrinkles. The MDPI study found that those using a formulation containing palmitoyl tetrapeptide-7 (a synthetic peptide) over a 12-month period experienced a reduction in the appearance of facial wrinkles. Other peptides have also been studied for their similar effects. Per the same study, it has also been found that trifluoroacetyl-tripeptide-2 can help smooth the look of wrinkles, as does copper tripeptide.
PEPTIDES SKIN CARE BENEFIT #3: SCARRING
Scarring on the skin, including stretch marks, is another skin care concern that peptides could help improve the look of. The Mayo Clinic notes that peptides are used as an ingredient in products to help address the look of stretch marks and other scars on the skin's surface. However, further research is needed to completely understand the ways peptides work on different skin concerns.
PEPTIDES SKIN CARE BENEFIT #4: FIRMNESS
Peptides can also help to firm the look of skin. The Cleveland Clinic states that studies have shown that copper peptide promotes the production of glycosaminoglycans, such as hyaluronic acid. They help reduce the appearance of photo-damaged skin, fine lines and wrinkles by creating smoother and firmer skin, according to the MDPI study. In fact, the L'Oréal Paris Wrinkle Expert 45+ Moisturizer is formulated with Retino-Peptide, and works to improve both skin's smoothness and firmness, helping to visibly reduce signs of aging, including wrinkles.
Editor's Tip: At night, before applying your peptide-rich moisturizer be sure to cleanse your skin and layer on a hydrating serum like the L'Oréal Paris Revitalift Derm Intensives 1.5% Pure Hyaluronic Acid Serum to maximize the hydrating and anti-aging benefits while you sleep.
CAN PEPTIDES CAUSE ANY SIDE EFFECTS?
When it comes to peptides for skin, the side effects are minimal. According to a study in the NCBI library, a wrinkle treatment formulated with peptides was found to be well-tolerated, with no treatment-related adverse effects reported. So, topicals formulated with peptides, are in the clear. That being said, studies have found there are potential side effects to oral consumption of peptides. If you're going that route, consult your doctor in advance about possible side effects. Otherwise, the American Academy of Dermatology Association (AAD) lists peptides as a recommended skin care ingredient for those looking to tighten sagging skin and smooth the appearance of wrinkles.
Next: How to Help Tighten the Appearance of Sagging Skin
Photography: Matthew Zach, Senior Art Director: Melissa San Vicente-Landestoy, Associate Creative Producer: Becca Solovay
{ "@context": "https://schema.org/", "@type": "WebPage", "speakable": { "@type": "SpeakableSpecification", "cssSelector": ["speakable-content"] }, "url": "https://www.lorealparisusa.com/beauty-magazine/skin-care/skin-care-essentials/what-are-peptides-for-skin" }
Discover more tips & tricks
Keep your skin happy
See all articles
Shop Featured Skin Care products
Discover More
{ "@context": "http://schema.org", "@type": "BreadcrumbList", "itemListElement": [ { "@type":"ListItem", "position": 1, "item": { "@id": "/", "name": "Home" } } , { "@type":"ListItem", "position": 2, "item": { "@id": "https://www.lorealparisusa.com/beauty-magazine", "name": "Beauty Magazine" } } , { "@type":"ListItem", "position": 3, "item": { "@id": "https://www.lorealparisusa.com/beauty-magazine/skin-care", "name": "Skin Care For Every Age" } } , { "@type":"ListItem", "position": 4, "item": { "@id": "https://www.lorealparisusa.com/beauty-magazine/skin-care/skin-care-essentials", "name": "Skin Care Essentials" } } , { "@type":"ListItem", "position": 5, "item": { "@id": "https://www.lorealparisusa.com/beauty-magazine/skin-care/skin-care-essentials/what-are-peptides-for-skin", "name": "what-are-peptides-for-skin" } } ] }