hair color application
Should You Wash Your Hair Before Dyeing It?
Hair color prep 101.
March 07, 2022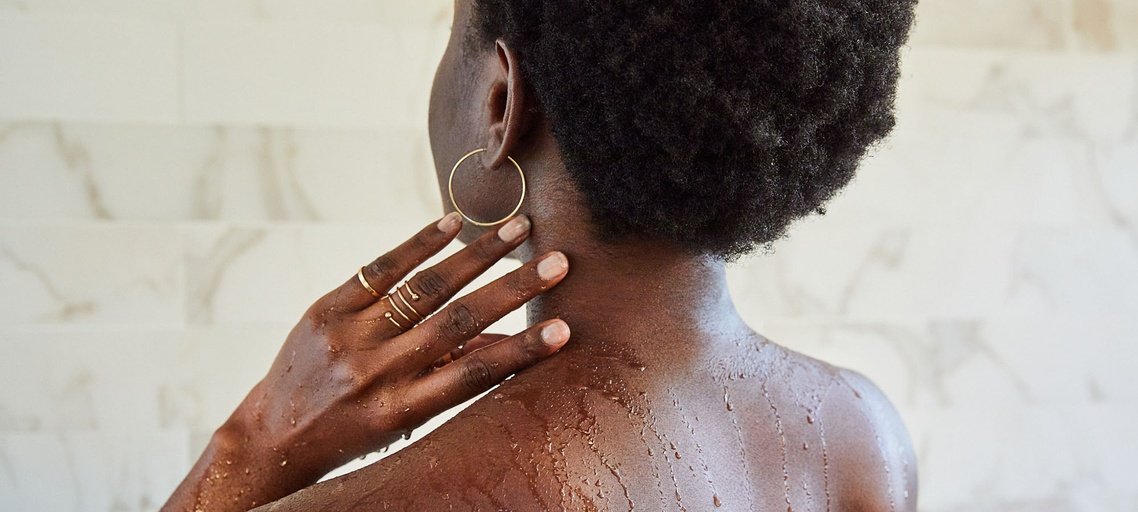 If you've decided on a new DIY hair color, you're probably curious about your dye job prep. Before you break out the color, it's always crucial to review all the at-home boxed dye kit steps. While instructions will vary based on the hair dye, there are a few questions that might still need addressing — starting with the most common: Should I wash my hair before dyeing it?
If you're unsure whether it's best to forgo shampoo or start the hair dyeing process with squeaky clean hair, we've got you covered. Below we break down everything you need to know about washing your hair before dyeing it.
Should You Wash Your Hair Before Coloring?
As it turns out, most hair dyes are designed to work better on hair that is not freshly washed. Skipping a wash allows for oils to build up on your scalp, which in return, helps protect against irritation that can be caused by hair dye.
Still, though, that doesn't mean you should skip your cleansing routine altogether in the days leading up to your dye job. Feel free to wash your hair a day or two before your dye session, using the L'Oréal Paris Sulfate-Free Simply Clean Shampoo and the L'Oréal Paris Sulfate-Free Simply Clean Conditioner.
If you have curly hair, opt for the L'Oréal Paris Elvive Dream Lengths Curls Moisture Push Shampoo and L'Oréal Paris Elvive Dream Lengths Curls Moisture Seal Conditioner to hydrate and cleanse your strands
You can also throw a scalp scrub, such as the L'Oréal Paris EverPure Sulfate-Free Scalp Care + Detox Scrub, into the mix beforehand to remove unwanted impurities, excess oil and any product buildup. And if you're trying to get a few more days out of your style, just reach for a dry shampoo — like the L'Oréal Paris EverPure Sulfate-Free Tinted Dry Shampoo for Dark Tones or Light Tones (depending on the color of your hair) — instead.
What Is The Right Way To Dye Your Hair At Home?
If you've never DIYed your hair color before, using an at-home hair dye can be intimidating.
But when done right, boxed hair dye can deliver a stunning, long-lasting shade you're sure to love. All it takes is the right prep to master coloring your hair in the comfort of your own home.
Make sure to thoroughly read through the instructions on the box beforehand so you get it right. And of course, if you need more in-depth color advice, the L'Oréal Paris Hair Color Concierge is here to help and provide professional tips, tutorials and advice from expert colorists.
The Best At-Home Dye Kits
Once you're ready to try a new hue, you may be overwhelmed with the number of hair color products out there. To help you sort through your options, we're breaking down the different types of at-home dye options.
If you're sold on at-home hair dye and want to have it for as long as possible, opt for a permanent hair color. This line offers a fade-resistant color that lasts up to eight weeks and is available in more than 50 shades that will keep your strands looking vibrant for months.
For a permanent color that stands out from the mix, try this at-home hair dye that offers a range of edgy colors. From bright red to platinum blonde to metallic brown, this hair dye line will transform your mane.
This permanent line was specifically designed with an exclusive triple protection system that deeply cares for hair and provides 100 percent gray hair coverage on even the most stubborn grays. Its cream formula is made with a Pro-Keratine complex that protects hair as it colors, leaving you with a gorgeous at-home hue.
A semi-permanent hair color is a great option if you don't want to change the color of your hair for good but you'd like your new color to last longer than a day. This semi-permanent hair color lasts four to ten shampoos and it comes in a range of fun shades like pink, blue and purple.
If you want an at-home hair color that will easily wash out, use a temporary spray. It's perfect if you're looking for a quick, one-day change or want to test out a shade before committing to it. This tinted spray washes out in just one shampoo, so getting back to your natural shade is easy.
Whether you're looking for a touch-up before hopping on a virtual work call or just trying to make it a few days before your next salon appointment or full at-home color session, a root cover-up spray is the best quick-fix. This temporary root cover-up hides overgrown roots and gray hairs with just a spritz.
When you're in between colors and need a pigment pick-me-up that boosts shine and enhances your new color, look no further than this in-shower toning gloss. This product works on all hair colors and textures and even comes in a clear formula for virgin tresses that just need a color tone improvement.
Next: How the Color Wheel Can Help You When Dyeing Your Hair

Edited by: Sophie Dweck, Photo Credit: Chaunte Vaughn
Discover more tips & tricks
Keep your skin happy
See all articles
Shop Featured Hair Color products
Discover More