skin care essentials
How to Care for Dry Lips
February 01, 2019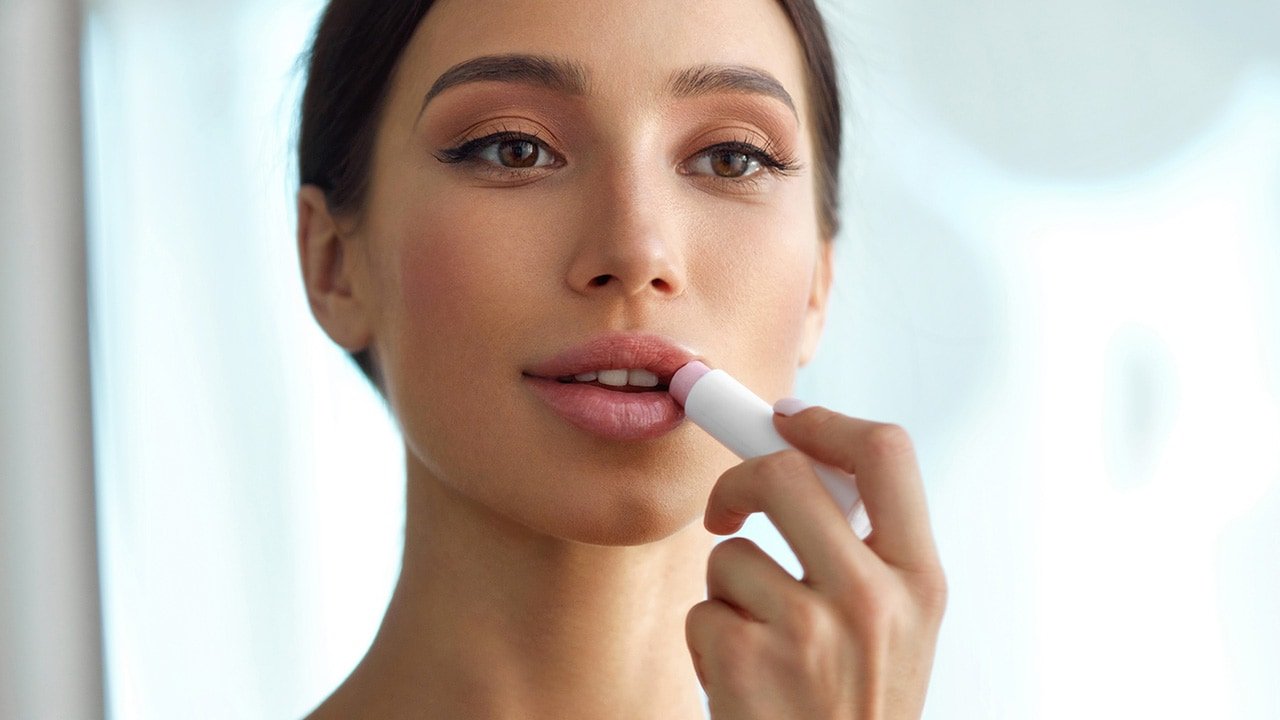 Dry lips are a problem just about everyone deals with, which would make you think that dry lip solutions would be plentiful. However, many lip care products seem to only make them worse and finding the right lip care routine is trickier than you'd think. Of course, you don't want to just give up and live with dry, chapped lips. They aren't too pretty, and they can really hurt! Not to mention that dry and chapped lips can also take the focus away from that gorgeous new lip color you're trying out. So, it's time to make lip care a priority! When it comes to your lips, your best defense against dryness is a good offense. That means you'll need to make lip care part of your regular skin care routine. Follow these beauty tips for taking care of your lips 365 days a year.
lip care TIP #1: EXFOLIATE AND PRIME YOUR PUCKER
What's the point of putting on products if you aren't starting with a smooth canvas? Before you think about layering on a lip gloss or lipstick, help prep your pout with a gentle scrub. Otherwise, applying products over flaky lips won't result in the greatest final look. First, help slough away dead skin cells from the surface of your lips with a lip scrub, or a facial scrub that doubles as a lip scrub, such as the L'Oréal Paris Pure-Sugar Nourish & Soften Cocoa Scrub.
Not sure how to use a lip scrub before applying lipstick? It's simple: Apply the scrub onto clean lips, rub gently in circular motions, then rinse and pat dry. If you're planning on wearing a lipstick afterward, use a lip primer after you're done with the scrub to help create an even base for your lip color.
lip care tip #2: USE A LIP BALM FORMULATED WITH BROAD-SPECTRUM SUNSCREEN
You're forgetting to put SPF somewhere, but where? Oh right—your lips! Just like the rest of your skin, your lips are susceptible to burning. The Food and Drug Administration recommends wearing a broad-spectrum sunscreen with at least an SPF of 15, as well as taking other sun protection measures, such as limiting your time in the sun during peak hours (from 10 AM to 2 PM), covering any exposed areas with clothing, and reapplying sunscreen at least every two hours and immediately after sweating or swimming. So, reach for a lip balm formulated with broad-spectrum sunscreen with an SPF of 15 or higher—and pack the tube in your purse so that you can reapply frequently throughout the day.
lip care tip #3: SKIP MATTE FORMULAS
Whenever your lips are feeling dry, you may want to give your favorite matte lipsticks a rest. While we love the way matte lipstick looks, it can often exacerbate the look of dryness since the finish is flat. Instead, opt for a glossy balm, like the L'Oréal Paris Colour Riche Glossy Balm, which is available in eight flattering shades ranging from mocha to coral to berry. Or, try a lip gloss with a shiny finish, such as the L'Oréal Paris Infallible 8HR Le Gloss.
lip care TIP #4: REMOVE MAKEUP WITHOUT OVER-DRYING
When it comes time to remove your lip products, reach for micellar water, which is a gentle, no-rinse cleansing option. Micellar water is powered by tiny micelles—oil molecules—that act as a magnet to lift dirt, oil, and makeup up and away from the skin. The L'Oréal Paris Micellar Cleansing Water Complete Cleanser Waterproof – All Skin Types can be used on your face, eye, and lips to remove makeup (even waterproof!). Just soak a cotton pad with the liquid and wipe away—no rinsing or rubbing required. Using other methods to remove your lip color, such as harsh scrubbing or cleansing, will just dry them out even further.
Lip care TIP #5: INVEST IN A HUMIDIFIER
Live in a desert climate sans any humidity? Or spend most of your time in dry, air-conditioned air? If you have dry skin (dry lips included), the American Academy of Dermatology suggests using a humidifier to add much-needed moisture to the air.
lip care TIP #6: HELP NOURISH YOUR POUT OVERNIGHT
While it's great to smooth on a lip balm during the day, don't forget to do so before you hit the sheets, too, to help hydrate your lips while you snooze. After all, you wouldn't skip moisturizer as part of your nighttime beauty routine, would you? Keep a tube of your favorite hydrating lip balm near the rest of your nighttime skin care products or on your nightstand for easy access. Sweet dreams!
Next: 13 Lip Liner Hacks That Will Make Applying Lipstick Easier
Discover more tips & tricks
Keep your skin happy
See all articles
Shop Featured Skin Care products
Discover More