dry hair
5 Ways To Treat An Itchy Scalp
August 03, 2021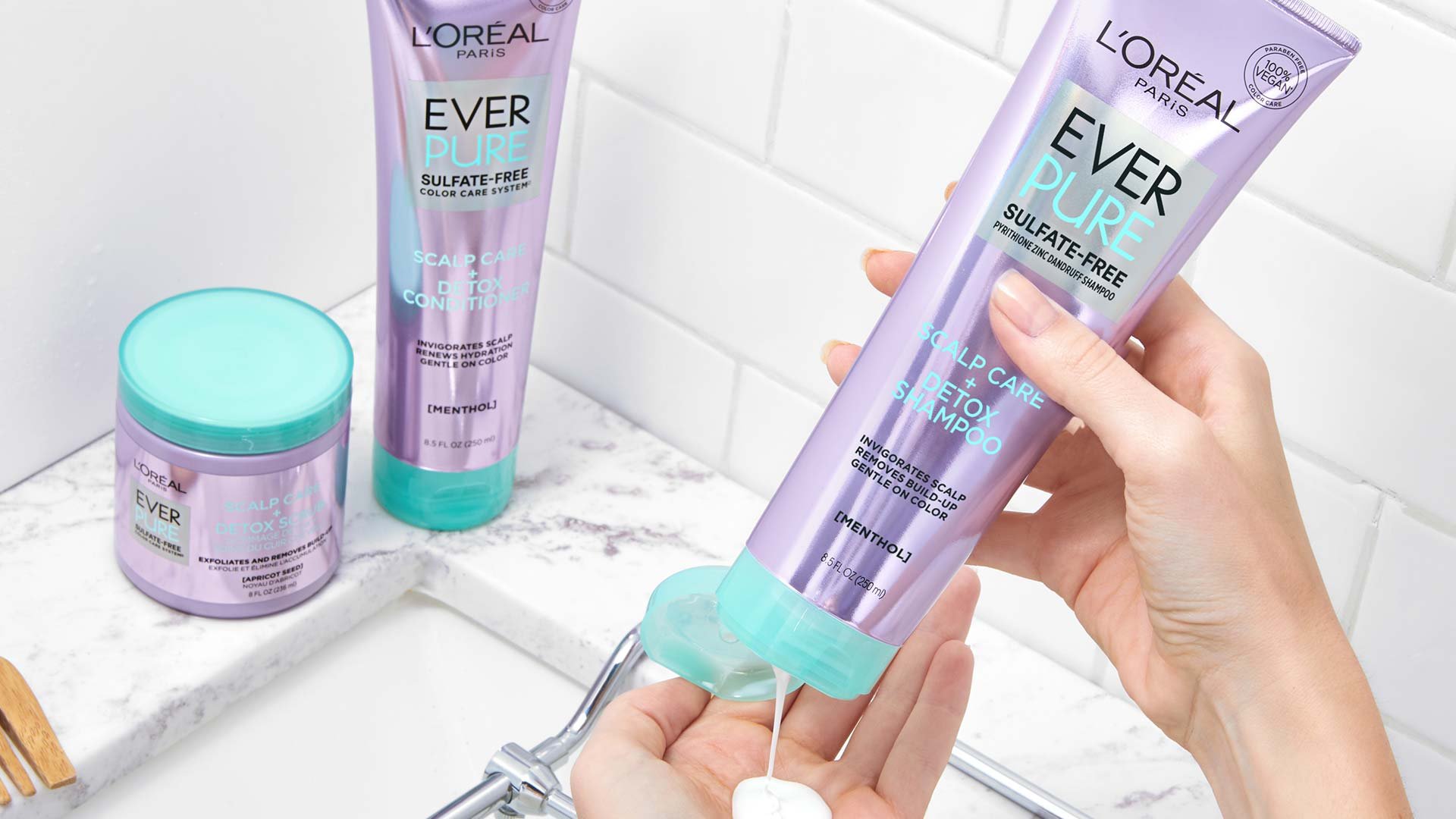 We've all been there: Itchy, dry scalp that you can't help but scratch. Sometimes it's paired with dandruff — ugh! — and other times it's on its own in scaly, red patches. Aside from being incredibly uncomfortable, an itchy scalp can signify an imbalance in the health of your scalp. Whether it's brought on by a buildup of sweat and sebum or a reaction to an ingredient in a particular product, we've got your back — or scalp, rather. Read on to find out how to treat an itchy scalp plus some products that can help.
Why Your Scalp Could Be Itchy
According to the National Center for Biotechnology Information (NCBI), an itchy scalp, or scalp pruritus, is a common condition with a wide range of causes, including stress, seasonal changes, fluctuating hormones and a build up of sweat, sebum and other follicle-clogging elements. In most cases, an itchy scalp doesn't require a doctor's attention and can be treated with a gentle daily care.
Treatment Options
Check out a few easy and affordable ways you can make an itchy scalp a thing of the past.
ITCHY SCALP TREATMENT OPTION #1: A Gentle Scalp Scrub
Scalp scrubs are a great way to maintain the health of your scalp. The glands on the scalp, according to the NCBI, produce oil that maintains the health of your skin (and therefore, hair!) Unfortunately, when this oil builds up, your usual shampoo might not be able to clean it all away. Enter: The L'Oréal Paris EverPure Sulfate-Free Scalp Care + Detox Scrub. This invigorating scalp scrub purifies and exfoliates the scalp, removing unwanted impurities, excess oil and product buildup while being gentle and safe for color-treated hair.
ITCHY SCALP TREATMENT OPTION #2: A Clarifying Shampoo and Conditioner
For a hair care routine tailored to keeping itchiness at bay and the scalp in tip top shape, follow the scalp scrub up with the L'Oréal Paris EverPure Sulfate-Free Scalp Care + Detox Shampoo and the L'Oréal Paris Sulfate-Free Scalp Care + Detox Conditioner. Both formulas contain menthol and neem leaf extract to leave the scalp feeling healthy, clean and fresh.
ITCHY SCALP TREATMENT OPTION #3: Apple Cider Vinegar
Apple cider vinegar has antibacterial, anti-inflammatory and antifungal properties and is often used to help reduce the itchiness accompanied by dry skin. To create a simple solution, dilute apple cider vinegar with warm water and use it as a rinse after shampooing to alleviate dandruff and an itchy scalp.
ITCHY SCALP TREATMENT OPTION #4: Aloe
According to the NCBI, aloe vera can benefit the scalp in a few ways. First, aloe has anti- inflammatory properties, which can help soothe the uncomfortable itching on your scalp. Additionally, when applied directly to the scalp, aloe vera can gently cleanse the hair shaft and strip the itch-causing residue left behind by hair products.
ITCHY SCALP TREATMENT OPTION #5: Peppermint Oil
Peppermint oil contains a high concentration of a naturally occurring substance called menthol. Menthol, the minty flavoring often found in gum, candy and even toothpaste, has a cooling effect and may help soothe the irritated skin causing you to itch. As with apple cider vinegar, you should make sure to dilute the peppermint oil before applying it directly to the skin. A great way to use peppermint oil as a treatment for an itchy scalp is to add peppermint oil to a shampoo, or use a menthol-infused option like the aforementioned L'Oréal Paris EverPure Sulfate-Free Scalp Care + Detox Shampoo
Photo: Courtesy of L'Oréal
Next: A Scalp Scrub is a Must For Your Routine — This is Why
Discover more tips & tricks
Keep your skin happy
See all articles
Shop Featured Hair Care products
Discover More