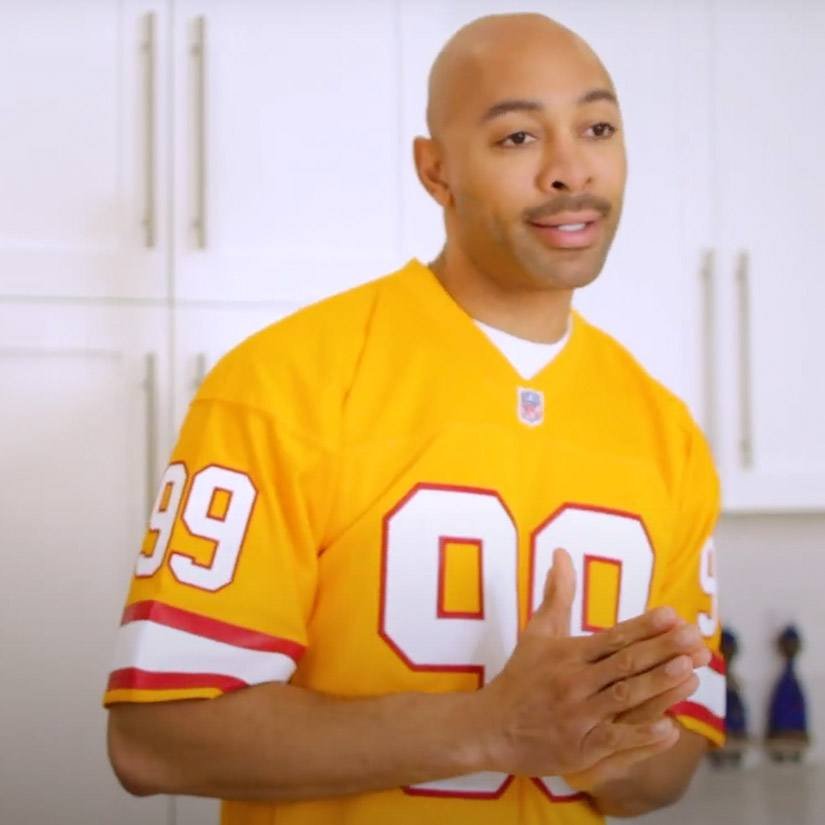 makeup looks
Your Easy Makeup Look for Work-from-Home Days
When working from home, chances are, you may find yourself with a video call or two on your calendar. Sure, it's not the typical meeting you're used to, but it gets the job done (and let's you see the wonderful faces of all your coworkers!). That said, you may be wondering how your video call makeup look should differ from your IRL routine. Do the same tried-and-true makeup rules apply? We've taken it upon ourselves to reach out to celebrity makeup artist and Brand Ambassador for L'Oréal Paris, Sir John, for an easy makeup look you can follow on work-from-home days. Here's what to do:
STEP #1. MOISTURIZE
As with any routine, the first and arguably most important step is to prep your skin. You want to ensure your skin is properly hydrated. This will give you a solid canvas to work with when you're applying your makeup. As for what to use, we recommend the L'Oréal Paris Revitalift Derm Intensives 1.9% Pure Hyaluronic Acid 7 Replumping Ampoules. After one ampoule, your skin will look visibly smoother and feel instantly hydrated. Need we say more? Simply crack one open and use half in the a.m. to get your skin ready for makeup.
Editor's tip: What about the other half of the ampoule? Plug it with the cap you snapped off and save it for your nighttime skin care routine!
STEP #2. REACH FOR MAKEUP PRIMER
You may be thinking, why bother with primer if you're only going to be on a one-hour video call? One word: shine! No one wants a forehead that sparkles like a disco ball, and chances are, you'd rather steer clear of that look during your video calls, too. That's where a mattifying makeup primer comes in. Smooth the L'Oréal Paris Infallible Pro-Matte Lock Makeup Primer onto your complexion to keep oil at bay for a matte finish that lasts all day, even on your T-zone.
STEP #3. CONCEAL IMPERFECTIONS
Since you won't be seeing your peers in real life, you can get away with a little less coverage. That said, we're sure you'd still like any imperfections to be erased. Use the L'Oréal Paris Infallible Full Wear Concealer Waterproof, Full Coverage to spot conceal any areas that could use extra coverage. You can also apply a lighter shade in upside-down triangles under your eyes to give yourself an extra awake appearance.
STEP #4. OPT FOR A POWDER
When it comes to your face makeup, a lightweight powder will be your best friend. It's key to look for a breathable, lightweight formula that won't settle into fine lines and wrinkles. If you want a bit of all-over coverage, use the L'Oréal Paris True Match Powder for a natural look.
Prefer to go sans foundation? You can also use translucent powder to set your concealer and mattify your skin.
STEP #5. BRING ON THE GLOW
The easiest way to convey a healthy, youthful appearance is to give your complexion a radiant glow. Reach for the L'Oréal Paris True Match Lumi Glotion Natural Glow Enhancer to get your glow on! Tap a small amount onto your cheekbones, cupid's bow, and the arches of your brows for a luminous (but not shiny!) face. Bonus: You can also use this on your body for a little radiance boost there as well.
STEP #6. DEFINE YOUR BROWS
Eyebrows have the power to change your entire look, and your WFH makeup look is no exception. For a solid on-camera appearance, use the L'Oréal Paris Brow Stylist Definer Pencil Definer Waterproof Eyebrow Mechanical Pencil to fill in any sparse areas and define your brow shape.
STEP #7. SWIPE ON MASCARA
We can't forget about your lashes! Mascara can instantly help your eyes appear more open, awake, and alert. Before you reach for a tube, coat your lashes in the L'Oréal Paris Lash Serum Solution Eyelash Serum with Lash Caring Complex. This lash serum can be used as a lash primer to condition and nourish your fringe throughout the day. Pretty great, right?
Once you've prepped your lashes, layer on the L'Oréal Paris Bambi Eye Washable Mascara, Lasting Volume or the L'Oréal Paris Voluminous Lash Paradise Washable Mascara for voluminous lashes that are perfect for your daily look.
STEP #8. DON'T SKIP LIP COLOR
A swipe of a lip color can instantly take your work-from-home makeup to a new level—not to mention give you a livelier appearance. Rather than reaching for a statement lip, opt for a neutral shade that's still noticeable, like baby pink or berry. These shades are universally flattering and won't make it seem as though you spent an hour getting ready in the morning. Need a rec? Try the L'Oréal Paris Rouge Signature Matte Lip Stain in Discovered or the L'Oréal Paris Infallible 8 HR Le Gloss in Blush.
STEP #9. TAKE IT OFF
At the end of the day, you'll need to remove your expertly applied makeup. But why stop there? To give your complexion some extra love, exfoliate with a face scrub. This will help remove any impurities and makeup that may have been left behind. Apply the L'Oréal Paris Pure-Sugar Resurface & Energize Kona Coffee Scrub to your face using dry fingers, then massage onto skin with wet fingers. Rinse thoroughly.
STEP #10. TREAT YOUR SKIN
One last skin care tip: Apply a face mask! After all, you now have a few extra minutes in your day to do so since you didn't have to commute, right? Smooth the L'Oréal Paris Pure-Clay Detox & Brighten Face Mask onto your face, let it work its magic for 10 to 15 minutes, then rinse with lukewarm water. The results? Skin that feels fresh and looks radiant.
Discover more tips & tricks
Keep your skin happy
See all articles
Shop Featured Skin Care products
Discover More