face makeup
How to Do Light Makeup
July 08, 2020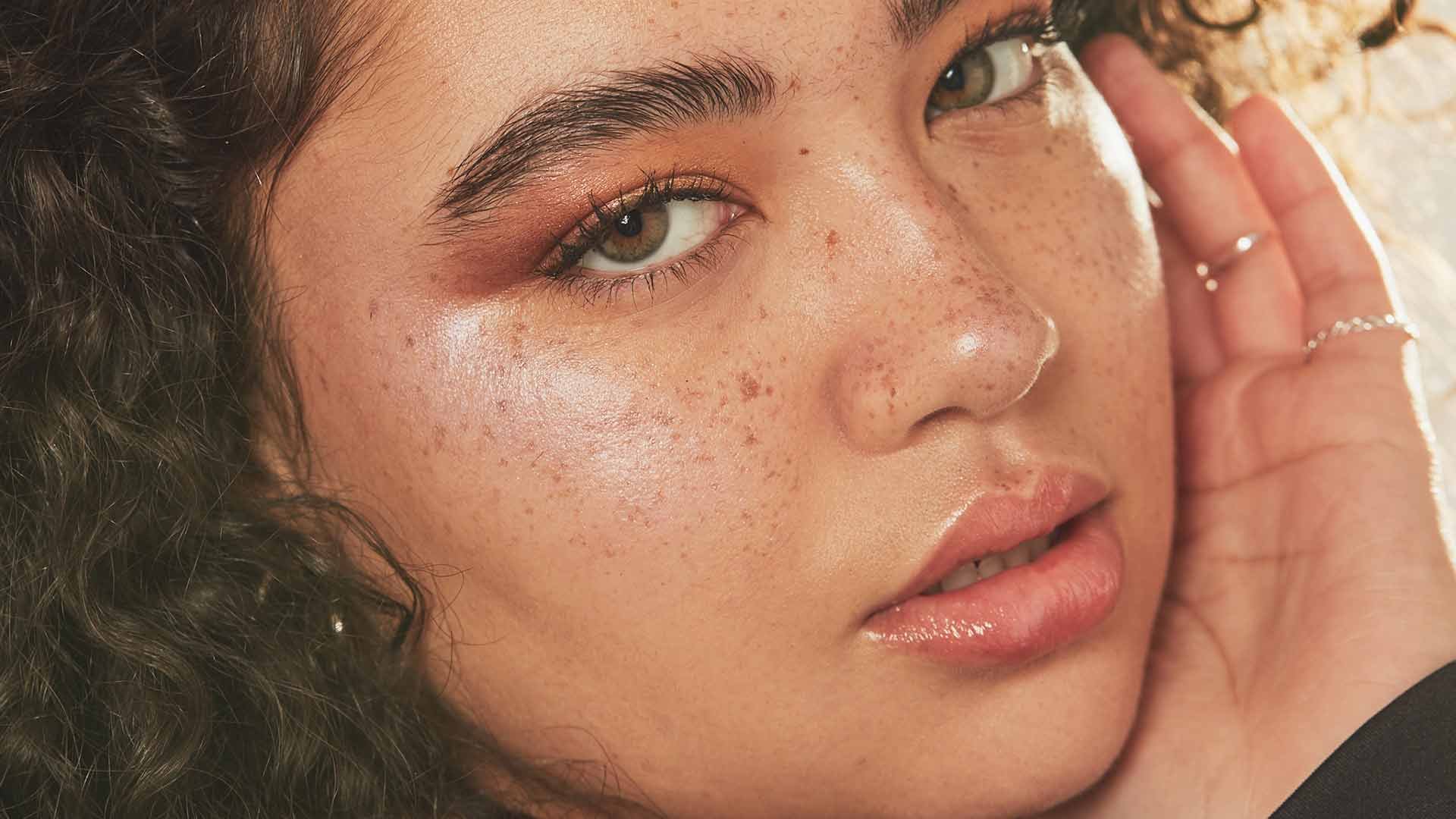 Sure, a full face of makeup is beautiful, but there are times when light makeup better fits the situation. Maybe you're off running errands, having a seriously good skin day, or don't want your makeup look to melt away in the heat. Or maybe you are just embracing the skinimalism trend because your protective face mask makes wearing full-on glam a hassle. Whatever the case, we're here to let you know that doing light makeup is easy—you just need the right products and techniques! Ready to get the look? Read on for a step-by-step light makeup tutorial.
STEP #1. MOISTURIZE
Creating a light makeup look starts with your skin care. Apply a moisturizer with SPF that will hydrate your skin while protecting it from the sun's harmful rays. Try the L'Oréal Paris Revitalift Triple Power Day Lotion SPF 30, which layers well under makeup.
STEP #2. APPLY PRIMER
Just because you're doing a light makeup look, doesn't mean you want to skip primer! Opt for one that has a hydrating formula that will feel light on your skin, like the L'Oréal Paris Infallible Pro-Glow Lock Makeup Primer.
STEP #3. GRAB A LIGHTWEIGHT FOUNDATION
Since you want to keep things light, you'll want a foundation with a lightweight formula, like the L'Oréal Paris Infallible 24 Hour Fresh Wear Foundation, Lightweight or the L'Oréal Paris Infallible 24H Fresh Wear in a powder, matte finish. Take your pick of a liquid or powder formula—either way you'll get all day, comfortable coverage.
Editor's Tip: If you want a more natural finish opt for a tinted moisturizer and collapse steps one through three together. We love the L'Oréal Paris Skin Paradise Water Infused Tinted Moisturizer for its non-comedogenic, hydrating formula.
STEP #4. COLOR YOUR CHEEKS
For a light makeup look, you won't want to layer on face makeup products like highlighter and bronzer. Still, to add a bit of color to your face, sweep on a blush like the L'Oréal Paris Age Perfect Radiant Satin Blush With Camellia Oil onto your cheeks. Since you won't be donning any other face makeup, you can also apply your blush along the hollows of your cheeks to define your cheekbones in place of bronzer.
STEP #5. KEEP EYESHADOW SIMPLE
While you don't have to wear eyeshadow when rocking light makeup, a little bit of color on your lids can go a long way. Simply dust a thin layer of the L'Oréal Paris Colour Riche Monos Eyeshadow in your color of choice onto your lids, making sure to blend into your crease.
STEP #6. USE PENCIL EYELINER
Just as with eyeshadow, eyeliner isn't a must. That said, if you can't part ways with a bit of liner, opt for a pencil formula. Use the L'Oréal Paris Infallible Pro-Last Waterproof, Up to 24HR Pencil Eyeliner in Brown to tightline your upper lash line for an invisible eyeliner effect.
STEP #7. APPLY MASCARA
Of course, mascara is one product you can't skip! Apply a washable formula that won't feel heavy on your lashes, like the L'Oréal Paris Air Volume Mega Mascara, Lightweight Mega Washable in Black Brown. This shade is more perfectly suited to your light makeup look that your typical black.
STEP #8. COLOR YOUR LIPS
When it comes to lip color, keep it sheer and subtle. Use a shade from the L'Oréal Paris Infallible 8 Hour Pro Hydrating Lip Gloss line to give your pout a light dose of shiny color.
STEP #9. SET YOUR LOOK
We're almost done! Light makeup or not, we're sure you'd like your look to last through the day. That's where a setting spray comes in. To give your makeup a boost, look for one with a radiant finish like the L'Oréal Paris True Match Lumi Shake & Glow Dew Mist. Mist it over your complexion for a dewy glow. All done!
Photo: Chaunte Vaughn
Discover more tips & tricks
Keep your skin happy
See all articles
Shop Featured Makeup products
Discover More