lip makeup
7 Bold Lip Colors To Try This Year
January 27, 2021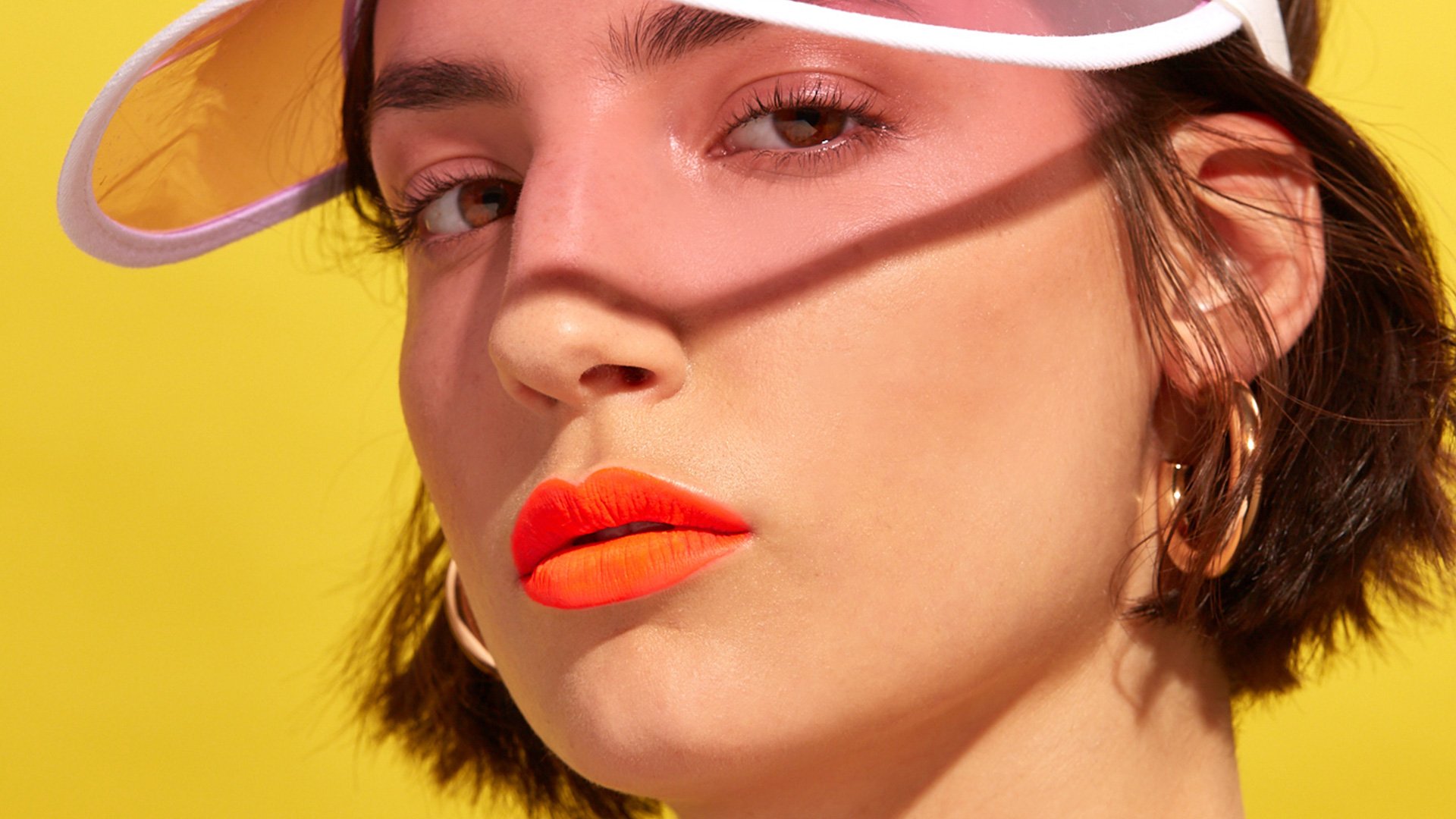 Any lipstick lover can attest to the magic that a little color on your kisser can bring to your overall look. The right shade of lipstick can pull your entire look together even when you're not wearing any other makeup. It's the reason why some of the most iconic celebrity photos of our time include our favorite gals in subtle fashion and pared down hairstyles with a hot pop of pigment on the pout as the focus. And it doesn't just have to stop at your tried-and-true reds and typical bright pink. Sure, we've seen some bold makeup moments go awry (squiggle brows we're looking at you—again), but when it comes to lipstick the fun lies in sporting non-traditional hues.
This year is all about being adventurous and exploratory when it comes to makeup colors, so discover your inner-rainbow alter-ego. After all, makeup is a tool for self-expression and creativity so it makes sense that vivid colors would be at play. Plus, most bold lip shades make your teeth appear whiter, and who doesn't want a more dynamic smile? Not yet convinced that bold lip colors are for you? Perhaps jumping into midnight blue hues and seafoam shades is too far of a reach. Well keep reading to check out seven of our favorite bold shades that might change your mind, and the affordable options that can help you get the look.
Deep Fuchsia
Nothing says go bold like a color as unapologetic as fuchsia. It plays perfectly with other colors, or can be the star in your next beauty look. Layer a few swipes of the L'Oréal Paris Colour Riche Matte Lipstick in matte-jestic to get this eye-catching must-have hue. Whether it's for a virtual happy hour or a self-care Sunday, your look will be upgraded instantly.
Violet
Who says the purple color trend has to only work for your hair? With the L'Oréal Paris Colour Riche Matte Lipstick in matte-gic you can match your tresses to your smacker in this unabashedly bright shade. It commands attention on any skin tone. And this creamy matte formula will keep your lips smooth and soft.
Milk Chocolate Brown
While most brown shades are worn as nudes, they can be contrasted to your skin tone or matched to it to give your lips emphasis. If you have a fair, light or olive skin tone, a milk chocolate brown like the L'Oréal Paris Colour Riche Ultra Matte Highly Pigmented Nude Lipstick in sienna supreme can be a bold color choice that takes your lipstick to new heights.
Cherry Chocolate Brown
If you have a darker skin tone and you want a brown that pops, try a dark chocolate, black cherry, or a chocolate with a hint of red to complement your complexion. We love L'Oréal Paris Age Perfect Creamy Satin Lipstick with Precious Oils in cinnamon spice. It looks delicious on all lip shapes.
Orange Red
An orange-y red shade can look great on any skin tone, just be mindful of your undertones. It brings warmth to the face just like red but lets you switch up your look from the traditional and expected. There's just something about an orange lip that makes you feel like life's a party—and your lips are the best dressed! Want the look: Try the L'Oréal Paris Color Riche Satin Lipstick in volcanic for a highly pigmented look that won't bleed, smudge or feather.
Deep Purple
A deep purple lip is the ultimate I-came-to-slay statement. It's a shade that doesn't disappoint when you're looking for some pizzazz for your look. And it looks majestic on everyone. After all, purple is the color of royalty. Get in on the deep purple action with the L'Oréal Paris Colour Riche Ultra Matte Highly Pigmented Nude Lipstick in berry extreme.
Coral
Somewhere between the red, pink and orange color families, coral is always a fun shade to explore because it gives off vacation vibes. It feels like exactly the color you want to swipe on when you're laying on the beach, betting kissed by the sun, and letting no worries into your aura. It's a mood you want to take with you everywhere, and you'll feel the same about this shade. Try the L'Oréal Paris Colour Riche Shine Lipstick in luminous coral for a glossy and hydrating soft version of this hue.
Photo Credit: Chaunte Vaughn
{ "@context": "https://schema.org/", "@type": "WebPage", "speakable": { "@type": "SpeakableSpecification", "cssSelector": ["speakable-content"] }, "url": "https://www.lorealparisusa.com/beauty-magazine/makeup/lip-makeup/best-bold-lip-colors" }
Discover more tips & tricks
Keep your skin happy
See all articles
Shop Featured products
Discover More
{ "@context": "http://schema.org", "@type": "BreadcrumbList", "itemListElement": [ { "@type":"ListItem", "position": 1, "item": { "@id": "/", "name": "Home" } } , { "@type":"ListItem", "position": 2, "item": { "@id": "https://www.lorealparisusa.com/beauty-magazine", "name": "Beauty Magazine" } } , { "@type":"ListItem", "position": 3, "item": { "@id": "https://www.lorealparisusa.com/beauty-magazine/makeup", "name": "Makeup Tips For Every Look" } } , { "@type":"ListItem", "position": 4, "item": { "@id": "https://www.lorealparisusa.com/beauty-magazine/makeup/lip-makeup", "name": "Lip Makeup" } } , { "@type":"ListItem", "position": 5, "item": { "@id": "https://www.lorealparisusa.com/beauty-magazine/makeup/lip-makeup/best-bold-lip-colors", "name": "best-bold-lip-colors" } } ] }