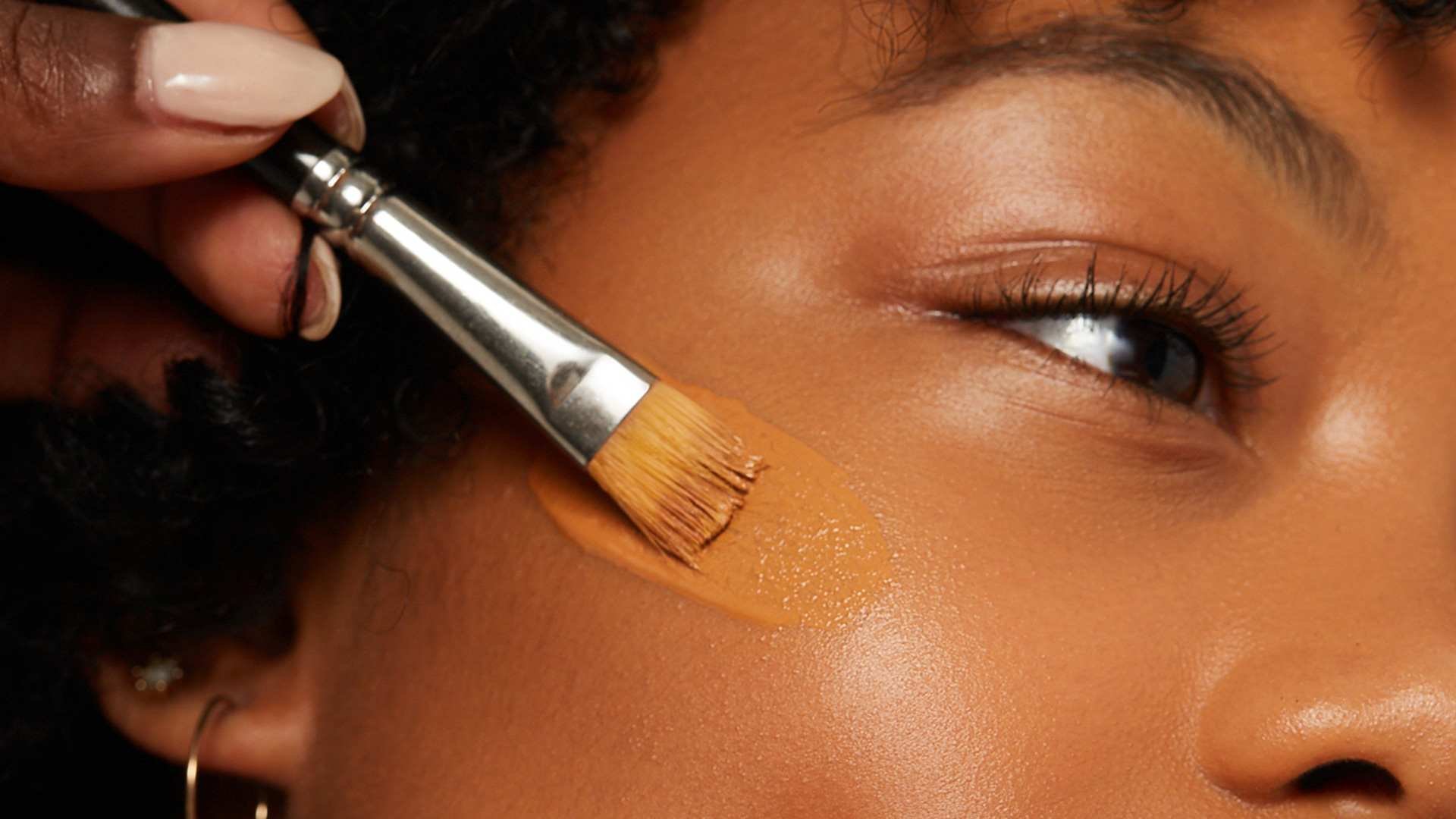 face makeup
How To Pick The Right Type Of Foundation For Your Skin Type
When it comes to foundation, we often spend so much time trying to find the perfect shade to match our skin tone and undertone that we often neglect to consider the best type of foundation for our unique needs. We're talking about things like finish, formula, and coverage. And since foundation is, well, the foundation of any great makeup look, we've decided to help break down the array of options available at the drugstore. Because, let's be real, no one has the time or money for the process of trial and error. Ahead, keep reading to find the perfect type of foundation for you.
If you have dry skin, we recommend trying a liquid foundation with lightweight coverage. Going with a lightweight liquid formula will it ensure it won't stick to or emphasize any dry patches or peeling skin. We love the L'Oréal Paris Infallible Pro-Glow Foundation because not only will the creamy consistency keep your skin looking and feeling like it just drank a tall glass of water, but it also helps add radiance back into your complexion, and who doesn't love a good glow?
Applying powder formulas on an oily skin type can help absorb excess oil and give you a matte look. Try the L'Oréal Paris Infallible Up to 24H Fresh Wear Powder Foundation because it's weightless but offers full coverage so you never have to worry about your foundation fading or looking slick by noon. It also gives you a matte finish that's natural-looking, long-lasting and comfortable.
Cream makeup products are perfect for combination skin types because they won't stick to areas of your skin that are dry, but also won't add excess shine to areas that are oily. That's why the L'Oréal Paris Infallible Longwear Foundation Shaping Sticks are a must-have in your makeup kit. It's available in 12 shades and they're multipurpose so you can use them as a medium to full coverage foundation or to highlight and contour. Whatever you choose, you'll have a smooth and flawless looking complexion.
If you have sensitive skin, non-comedogenic formulas are your friend, including this L'Oréal Paris True Match Super Blendable Makeup. The formula is oil-free, fragrance-free and won't clog your pores. It's also very lightweight, hydrating and available in 45 shades to satisfy a range of different skin tones and undertones.
This medium-to-full coverage foundation will satisfy a range of skin types. It's great for everyday use because of it's lightweight formula that allows your skin to breathe while still giving you a more even and healthy-looking complexion. Available in 30 shades, you can't go wrong with this drugstore pick.
Discover more tips & tricks
Keep your skin happy
See all articles
Shop Featured Makeup products
Discover More