face makeup
How to Pick the Best Foundation for Your Skin Type
Foundation is not one-size-fits-all.
June 17, 2022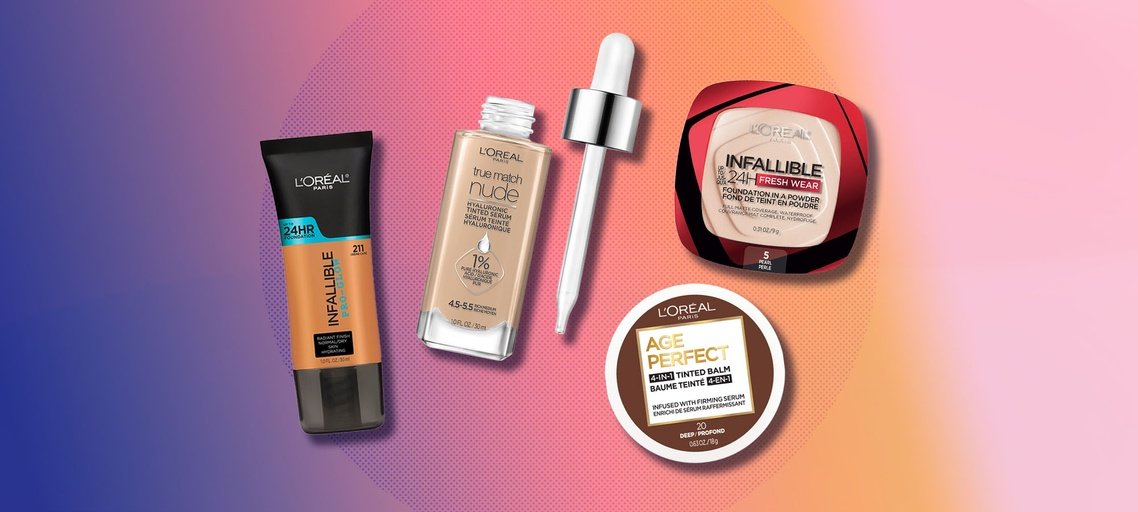 When it comes to foundation, we often spend so much time trying to find the perfect shade to match our skin tone and undertone that we often neglect to consider the best foundation for our unique skin care needs. We're talking about things like finish, formula, and coverage.
since foundation is — well — the foundation of any great makeup look, we've decided to help break down the array of options available. Because, let's be real, no one has the time or money for the process of trial and error. Ahead, keep reading to find the perfect type of foundation for you.
If you have dry skin, we recommend trying a serum-foundation hybrid with lightweight coverage. Going with this kind of formula will ensure that it won't emphasize any dry patches or peeling skin. We love the L'Oréal Paris Age Perfect Serum Foundation with SPF 50 because not only will the creamy consistency keep your skin looking and feeling like it just drank a tall glass of water, but it also helps add radiance back into your complexion.
Editor's tip: If you feel like your skin care routine is not doing enough hydration-wise, the L'Oréal Paris True Match Hyaluronic Tinted Serum will be the perfect foundation alternative for you. Infused with one percent hyaluronic acid, this tinted serum will hydrate your skin while providing a natural, radiant finish.
Discover more tips & tricks
Keep your skin happy
See all articles
Shop Featured Makeup products
Discover More