eye makeup
How To Do Sharp Winged Eyeliner The Easy Way
Precision is not overrated.
September 14, 2021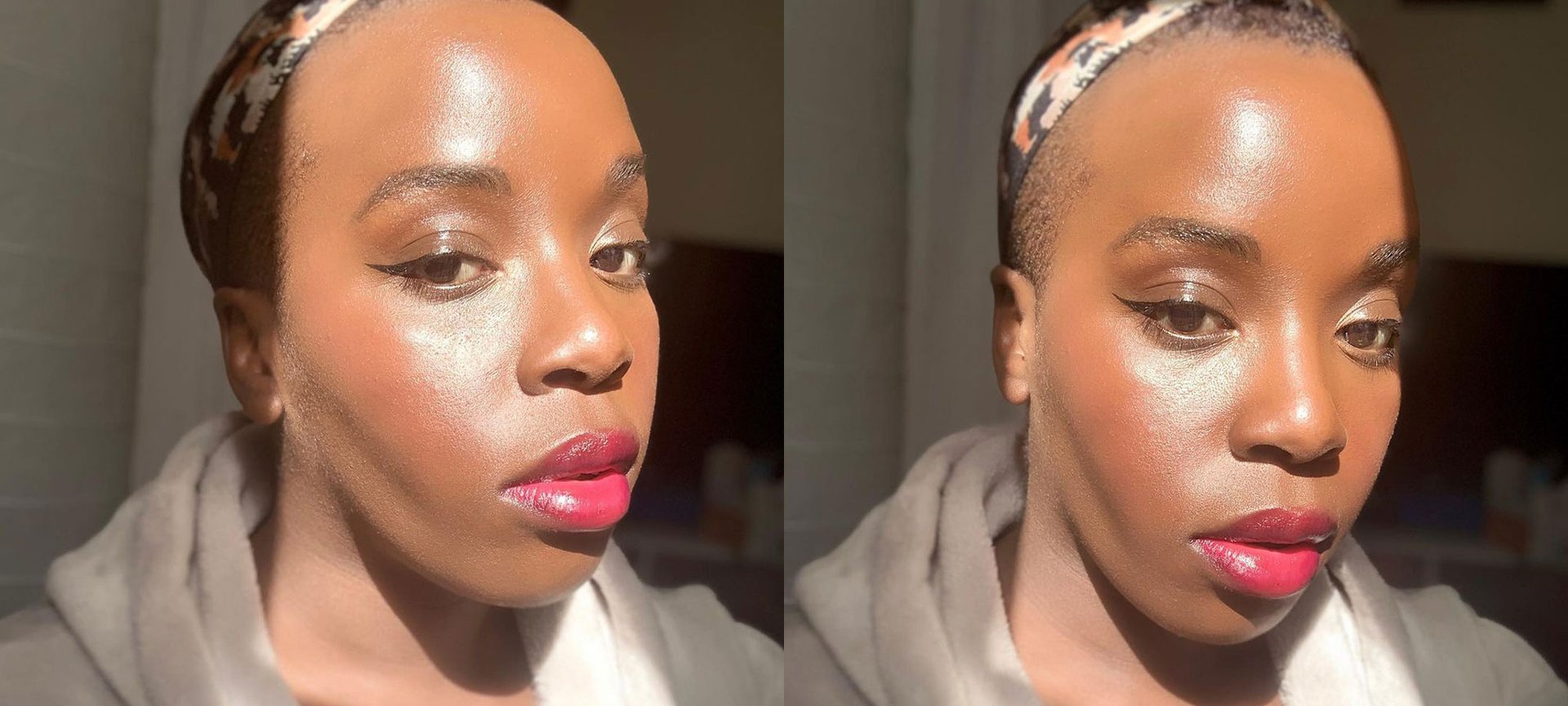 Winged eyeliner is a timeless look in the beauty world. It looks great on everyone and you can even perfect winged eyeliner for hooded eyes and downturned eyes. But this effortlessly elegant makeup look isn't always the easiest to apply. No matter your level of makeup expertise, we've all dealt with uneven wings and patchy lines when trying to get the perfect winged eyeliner. But with a little patience — and a few crafty tricks — anyone can master the perfect flick. learn the secrets to a sharp wing eyeliner look with our step-by-step tutorial below.

The Best Eyeliner For Wings
The secret to perfecting your cat eye is using an eyeliner that glides onto your skin for a super-smooth application. Choose a liquid or gel liner like the L'Oréal Paris Infallible Super Slim Liquid Eyeliner to create a fierce flick.

How To Do Winged Eyeliner
Ready to get the sharpest eye look? Here's an easy to execute winged eyeliner tutorial.

Step 1: Prime Your Eyelids
An eye primer can make a major difference in how your eye makeup looks and how long it lasts. To help ensure your eyeliner goes on as smoothly as possible, apply a thin layer of primer first. Dot directly onto your lids then blend it out before moving on to eyeliner.




Step 2: Use Tape For A Straight Edge
This crafty trick is a lifesaver for making a clean straight edge eyeliner look. Take a small piece (about an inch long) of adhesive or washi tape and place it at the outer corner of your eye, going upward towards the end of your brow. The tape works as a makeshift guide or stencil for your eyeliner—just create your wing with it in place, then pull away to reveal a super-straight line.

Step 3: Connect Your Wing
Once you've created your two wings that match on each eye—you'll need to finish lining and connect your wings with eyeliner. The key is to start small, instead of drawing on a thick line. Paint a thin line along your lashes and gradually add on until you reach your desired effect. Your line should be thinner towards the inner corner of your eye and become bolder where it meets your wing.

Editor's tip: How you apply eyeliner can differ based on your eye shape. For those with hooded eyes, the trick is to create your wing while your eyes are open. Create small flicks at the outer corners of your eyes while they're open, then create a very thin line—thin, being key—along your upper lash line before you connect the line with your wing.

Step 4: Line Your Waterline
To add some extra oomph to your winged eyeliner look try the method of tightlining. This creates an "invisible eyeliner" effect that makes for fuller-looking lashes and an overall bolder style. Pull up gently on your eyelid to expose your upper waterline where the base of your lashes is. With a pencil eyeliner, like the L'Oréal Paris Infallible Pro-Last Waterproof, Up to 24HR Pencil Eyeliner in Black, carefully apply the product directly to the base of your lashes.




Step 5: Finish Your Look
A stunning eye makeup look wouldn't be complete without luscious lashes and a pair of well-groomed brows. So, sweep the L'Oréal Paris Bambi Oversized Eye Washable Mascara Instant Volume on from root to tip. Then pick up the L'Oréal Paris UnbelievaBrow Longwear Waterproof Brow Gel to fill in your arches.




Step 6: Touch Up Mistakes
Making mistakes when you're trying to achieve the sharpest wing ever can seem like a major disaster, but it doesn't have to be. If you encounter any mishaps while lining your eyes, wait until you're finished to start fixing. All it takes to clean up those makeup mess-ups is a cotton swab or small eye shadow brush dipped in the L'Oréal Paris Micellar Cleansing Water Complete Cleanser Waterproof – All Skin Types.
Next: 8 Hacks For the Perfect Cat Eye


Written by: Lauren Paige Richeson, Photo Credit: Folu Akinkuotu, IG/@notfolu
Discover more tips & tricks
Keep your skin happy
See all articles
Shop Featured Makeup products
Discover More