eye makeup
How to Create a Brown Smokey Eye
July 08, 2020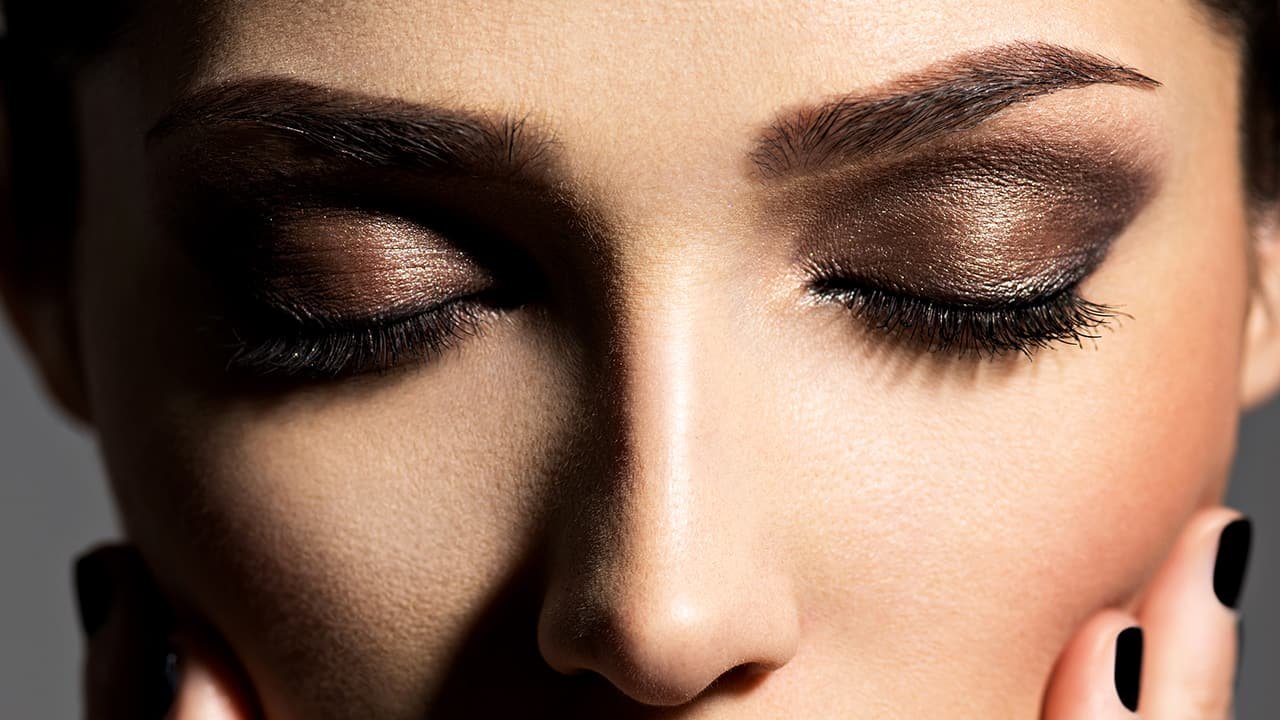 When it comes to creating stunning makeup looks, you can never go wrong with a classic. Smoky eye makeup is one of those trends that has stood the test of time—and for a good reason. It's super flattering on all skin tones and eye colors and is an easy way to add a touch of glamour to any look.
A black smoky eye may come to mind when you think of the timeless makeup look, but we can't get enough of a brown smokey eye look. The cocoa hues look beautiful on everyone, and it's a touch subtler and softer than the black smoky eye you've come to know. Ready to create some brown smoky eye magic? Keep reading for a step-by-step tutorial on a brown smokey eye makeup look anyone can pull off.
STEP 1: SMOOTH EYE MAKEUP PRIMER ONTO YOUR LIDS
Before you start creating a brown smoky eye, or any makeup look for that matter, you should always kick things off with primer. Makeup primer helps to give your face a smooth base for an even application that goes the distance. Start by smoothing a thin layer of the L'Oréal Paris Infallible Pro-Glow Lock Makeup Primer over the skin. Once it's dry, you're ready for step two.
STEP 2: CREATE A FLAWLESS BASE WITH FOUNDATION AND CONCEALER
Next up? It's time to perfect your complexion with foundation and concealer. When your skin looks perfect, your brown smoky eyes can be the star of your look. Start with the L'Oréal Paris Infallible 24 Hour Fresh Wear Foundation, Lightweight, applying your foundation with a makeup blender, like the L'Oréal Paris Infallible Blend Artist Foundation Blender in dabbing and rolling motions.
Then, reach for a concealer, like the L'Oréal Paris Infallible Full Wear Concealer Waterproof, Full Coverage, to cover and conceal wherever you need a little extra coverage, such as underneath your eyes. Dark circles—what dark circles?
STEP 3: PERFECT YOUR BROWS
Since a brown smoky eye is such a statement makeup look, you'll want your brows to look their absolute best. Use the L'Oréal Paris Unbelievabrow Longwear Waterproof Brow Gel to perfect your brows, starting by going over them with the spoolie brush. Then, fill in your brows with the doe-foot applicator and outline their shape with the edge of the angled brush. Blend them out with another swipe of the spoolie, and you're good to go!
STEP 4: APPLY YOUR BROWN SMOKEY EYE
One of the easiest ways to create a smokey eye with brown shadow is to use an eyeshadow palette to ensure you have all of the shades you need in one place. For your brown smoky eye, reach for the L'Oréal Paris Colour Riche Pocket Palette Eye Shadow in Boudoir Charme, which comes with four complementary brown eye shadow shades.
Apply the lightest shade beneath your brow bone—this will be your highlight. Then, apply the light brown shade all over your lid. Next, take the medium brown shade and swipe it on the outer corner of your lid. Finally, take the dark brown shade and dust it onto the inner corner of your eye.
STEP 5: ADD EYELINER
Amp up the drama by using eyeliner on your waterline. This makeup technique is known as tightlining, and it's perfect for any smoked-out look. To coordinate with your smoky eye, stick with a brown eyeliner, like the L'Oréal Paris Le Liner Signature Easy-Glide Mechanical Eyeliner, Waterproof in Brown Denim gliding it across your lower waterline.
STEP 6: COAT YOUR LASHES WITH MASCARA
Your brown smokey eye makeup look wouldn't be complete without a coat or two of mascara. For a seriously glamorous look, use the L'Oréal Paris Bambi Eye Washable Mascara, Lasting Volume to score curled and lifted lashes for an attention-grabbing gaze.
STEP 7: COLOR YOUR POUT
Don't forget, your smokey eye is supposed to be the focus of your look! That means you'll want to keep your lip color subdued. Pick a nude lipstick, like the L'Oréal Paris Infallible Pro-Matte Les Macarons Scented Liquid Lipstick in Mon Caramel, as the perfect way to complete your look. To apply, start in the center of your upper lip, then work to the outer edges, following the contour of your mouth. Finally, glide the lipstick across your bottom lip and fill in.
STEP 8: SEAL THE DEAL
Now that your brown smokey eye makeup look is in place, you'll want your fabulous look to last! Spritz the L'Oréal Paris Infallible Pro-Spray and Set Make-Up Oil-Free Setting Spray in 'X' and 'T' motions over your face to lock it in. Voila! Your smoky eye brown look is complete!
Really feeling the brown hues from this look? Next, check out How to Rock Brown Lips.
Discover more tips & tricks
Keep your skin happy
See all articles
Shop Featured Makeup products
Discover More