eye makeup
How to Groom and Style Bushy Brows
February 27, 2020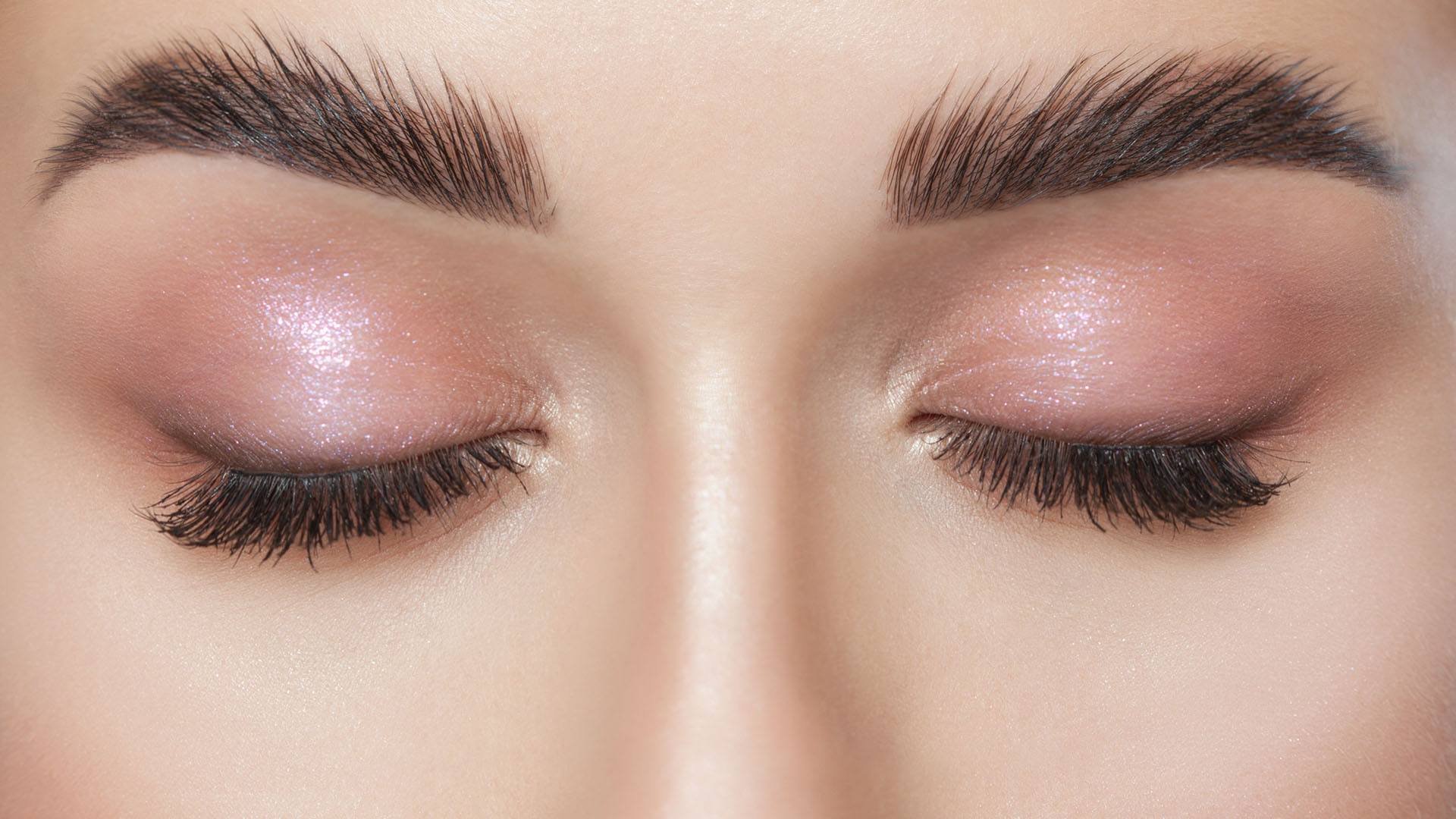 If you have naturally bushy eyebrows, let us just say you are one lucky gal! Seriously. While you may be frustrated by your thick, unruly brows, the rest of us are over here dreaming of being blessed with the same. That's because, with the right grooming techniques and makeup products, you can transform bushy brows into effortlessly full, fluffy brows worthy of your favorite Instagram influencers. Don't believe us? Read on for a step-by-step tutorial on how to groom and style bushy eyebrows for an envy-worthy beauty look.
STEP #1: PICK YOUR SHAPE
First and foremost, you'll want to decide on the ideal shape for your eyebrows. Allow your eyebrows to grow for a few weeks before trying to shape them. Sure, it'll be annoying at the time, but this will give you a thick, full canvas to work with when you decide on your perfect shape. Speaking of, make sure to choose a shape based on your face shape as this will be the most flattering for your overall beauty look. Not sure where to start? Learn everything you need to know in our article, How to Shape Your Eyebrows Based on Your Face Shape.
STEP #2: TRACE YOUR SHAPE
After you've determined the right brow shape for you, use an eyebrow pencil to sketch it out. Don't worry about drawing it flawlessly—your outlined brow shape will serve as a guide for trimming and tweezing. Try using the L'Oréal Paris Brow Stylist Definer Waterproof Eyebrow Mechanical Pencil to sketch your outline, as it has an ultra-fine 0.5mm tip for precise, defined lines. Feel free to be as heavy-handed with your outline as needed, you'll be washing it off later, so it's nothing to worry about.
STEP #3: TRIM AWAY
Next, it's time to make the chop! OK, maybe not the chop you're thinking of, but it is important to trim your bushy brows. To do so, use a spoolie to brush your brow hairs upward in a vertical fashion. Then use a small pair of scissors specifically meant for eyebrow grooming to trim any brow hairs that fall outside your guidelines. Keep in mind that less is more. Trim just a little hair at a time, and remember that you can always trim more as needed. On the flip side, if you trim too much, you can't take it back!
Continue to brush your hairs upward if they fall back in place. By trimming long hairs, you'll be able to eliminate the issue of stray hairs ending up out of place throughout the day.
STEP #4: TWEEZE LIKE A PRO
As you can probably guess, the next phase of grooming bushy eyebrows is to reach for a pair of tweezers. Carefully pluck away any hairs that fall outside your guidelines for a clean, polished brow look. Be sure to tweeze in natural lighting, using a magnifying mirror to guarantee no (stay) hair is left untouched!
STEP #5: REMOVE YOUR OUTLINE
Now that you've groomed your bushy eyebrows to perfection, it's time to part ways with the outline you drew on earlier. Dip a cotton swab into a bit of micellar water, like the L'Oréal Paris Micellar Cleansing Water Complete Cleanser Waterproof - All Skin Types, then use it to wipe away the brow pencil.
STEP #6: STYLE WITH BROW GEL OR MASCARA
When it comes to actually styling your bushy brows, there isn't too much work that needs to be done. This is because bushy eyebrows are already thick and dense—they just need a product that'll keep them tamed day and night. The product to do just that? An eyebrow gel or mascara! Since your brows are already prominent, use a clear brow gel to set your hairs into place, rather than a tinted one that could overdo their intensity. After combing your hairs into place with a spoolie, sweep on the L'Oréal Paris Brow Stylist Boost & Set Brow Mascara in Clear.
Next up: Now that you know how to groom and style bushy brows for the ultimate brow look, perhaps you'd like to learn about what to do if you weren't born with naturally thick arches. Head on over to our article, How to Get Fuller-Looking Eyebrows, to do just that.
Discover more tips & tricks
Keep your skin happy
See all articles
Shop Featured Makeup products
Discover More