makeup looks
An Easy-To-Do Tutorial For A Neutral Makeup Look
January 10, 2020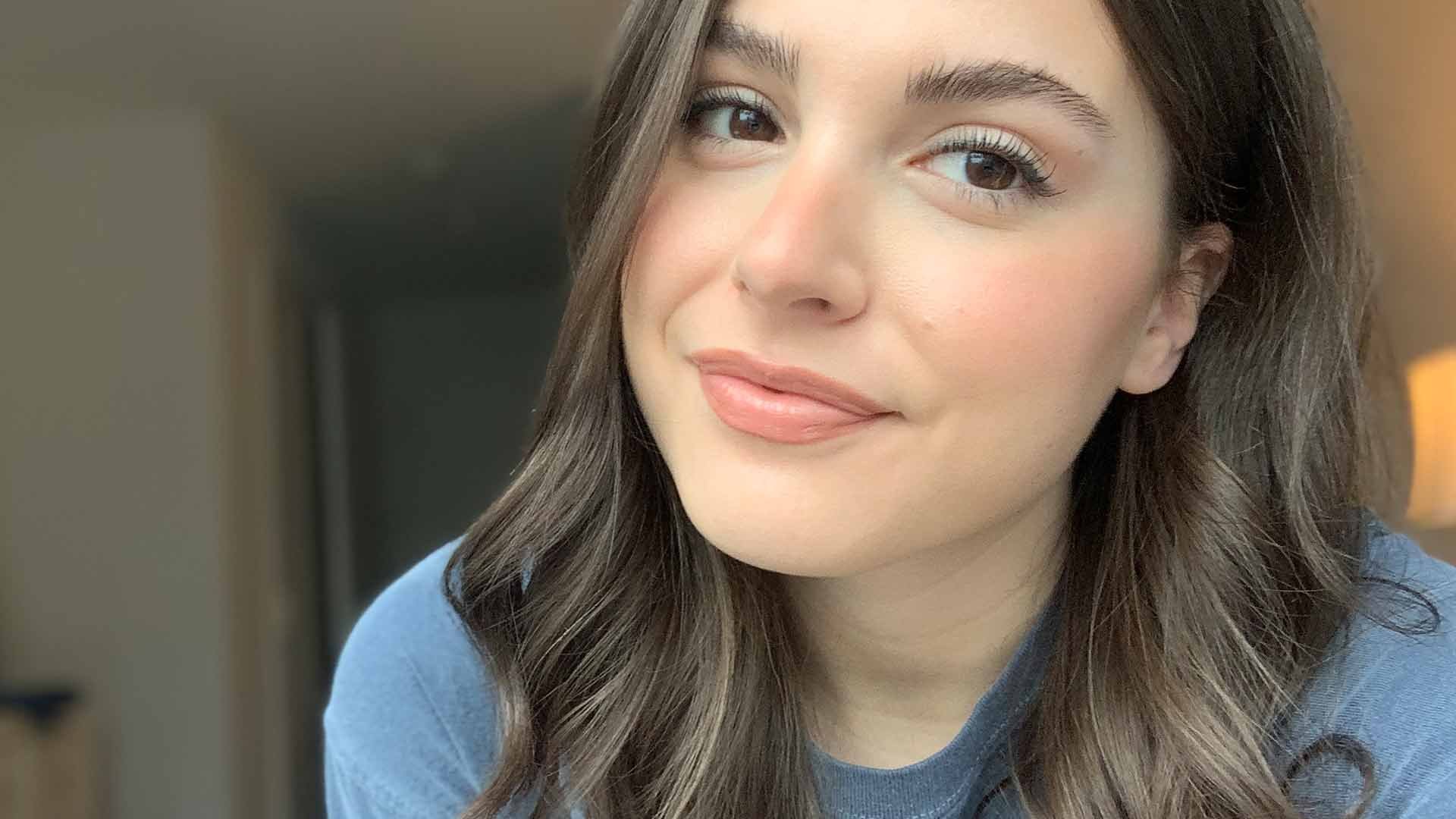 Neutral makeup looks are highly favored for a few good reasons. They can easily deliver a sultry and sophisticated finish and they're generally easier to execute compared to bright and bold makeup looks. Plus, neutral makeup looks are versatile and can be worn to attend virtual work meetings and can be subtly transformed into a stunning look for a socially distanced dinner date. Ready to learn how you can create a neutral makeup look fit for any occasion? Grab your primer, a few nude eyeshadows, and check out our makeup tutorial, complete with tips and product recommendations that will help you get a gorgeous and simple makeup look.
Step #1: Prime Your Face
When it comes to creating a stunning makeup look, primer should always be your first step. It preps your skin for your makeup and helps keep it in place throughout the day. Reach for the L'Oréal Paris Infallible Pro-Glow Lock Makeup Primer, squeeze a small amount of product onto your fingertips and rub it onto your face. This primer will give your skin an all-over radiant, healthy glow which is perfect for creating neutral makeup looks.
Step #2: Create A Flawless Complexion
To get a neutral base, you'll need to reach for a foundation that will blend right into your skin and provide coverage without a cakey look or feel (it should look like your skin, but better). Use the L'Oréal Paris Infallible Up to 24H Fresh Wear in a Powder, matte finish for a breathable and weightless formula that gives off a natural-looking finish and can stay put for up to 24 hours. The best part? It's waterproof and sweatproof, so you won't have to worry about touch-ups throughout the day.
If you prefer liquid foundation, try the L'Oréal Paris True Match Super Blendable Makeup. It's formulated with pro-vitamin B5 and vitamin E, which works to strengthen the outer layer of your skin, helping it retain moisture to keep your skin hydrated. The formula also provides medium coverage with a natural finish that's so blendable—people may not even be able to tell where your foundation ends and where your skin begins.
Editor's Tip: Make sure to use a damp makeup blender like the L'Oréal Paris Infallible Blend Artist Foundation Blender to create a skin-like finish. Apply a few drops of the liquid foundation onto your face and use the blender to bounce the product into the skin until you get a seamless finish.
Step #3: Grab Your Concealer
If you're battling under-eye bags, dark circles, or any other imperfections you'd like to disguise, concealer will be your makeup savior. Try the L'Oréal Paris True Match Super-Blendable Multi-Use Concealer, and apply it under your eyes and over any spots you want to perfect. This concealer comes in 14 true-to-you shades to match every skin tone and undertone—making it a great pick to pull off a neutral makeup look.
Step #4: Fill In Your Brows
A well-sculpted brow can go a long way in taking your makeup look up a few notches. Shape and fill in your brows using the L'Oréal Paris Brow Stylist Definer Waterproof Eyebrow Mechanical Pencil. Since you're going for a neutral look, be sure to use light strokes to create the appearance of natural-looking hairs. Then use the spoolie on the other end of the pencil to brush your brow hairs into place.
Step #5: Create A Neutral Eyeshadow Look
To get a simple eyeshadow look, you'll need to create a seamless gradient featuring light and dark nude shades. Pop open the L'Oréal Paris Colour Riche Monos Eyeshadow in Matte It Up and use an eyeshadow brush to sweep it onto your lid and crease. Follow up with the L'Oréal Paris Colour Riche Monos Eyeshadow in Mix And Matte and use the same brush to apply it to the center of your lid. Then use a slightly darker color, like the L'Oréal Paris Colour Riche Monos Eyeshadow in Café Au Lait, and apply it to the outer half of your lid, blending it out until you see no harsh lines. These three hues will give off a gorgeous neutral ombré eyeshadow look.
Editor's Tip: For a sparkly touch, grab the L'Oréal Paris Brilliant Eyes Shimmer Liquid Eye Shadow Makeup in Amber Sparkle and use it to highlight the inner corner of your eyes.
Step #6: Line Your Lids
You can skip eyeliner altogether if you prefer to keep your look on the simple side, but for a light touch of liner use the L'Oréal Paris Infallible Never Fail Eyeliner in Brown. Using a brown hue instead of black will give off a neutral look and won't appear too harsh against your simple eye makeup.
Step #7: Coat Your Lashes
Pump up your lashes by using a volumizing mascara. Try the L'Oréal Paris Air Volume Mega Mascara, Lightweight Mega Volume Washable in Black Brown. This hue will give off a natural-looking tint of color while creating a puffed-up effect on your lashes, thanks to its weightless air whipped formula. It features a cushioned double-bristle brush—the short side catches lashes from the root, and the long side helps spread the product evenly for a fully blown out look.
Step #8: Bronze It Up
To make sure your neutral makeup doesn't look flat, brush on some bronzer like the L'Oréal Paris True Match Lumi Bronze It Bronzer. Sweep it across the hollow of your cheeks and along your forehead to get a natural-looking, luminous glow.
Step #9: Apply Blush
For a hint of natural flush on your cheeks, use some blush to bring warmth and color to your complexion. Grab a fluffy brush and sweep on some of the L'Oréal Paris Age Perfect Makeup Radiant Satin Blush with Camellia Oil in Rosewood onto your cheeks. It's formulated with camellia oil, which gives it a creamy texture and helps keep the skin moisturized.
Step #10: Color Your Pout
To finish up your neutral makeup look, swipe on a nude-colored lipstick. You can use the L'Oréal Paris Les Nus by Colour Riche Intense Nude Lipstick in Nu Insouciant for a cream lightweight finish with a non-drying formula. Or, if you prefer a glossy finish, try the L'Oréal Paris Brilliant Signature Shiny Lip Stain Lipstick in Be Determined for a lasting, shiny look that won't leave your lips feeling sticky.
Editor's Tip: You can create a more defined but natural-looking pout using a nude lip liner to shape and fill in your lips before applying lipstick.
Step #11: Lock It All In
After all of your hard work, you'll want to make sure that your makeup lasts through the day. Mist the L'Oréal Paris Infallible Pro-Spray and Set Make-Up Oil-Free Setting Spray over your face, to set your makeup. Use an 'X' and 'T' motion when spraying to get even coverage.
Photo Credit: Alyssa Kaplan
Discover more tips & tricks
Keep your skin happy
See all articles
Shop Featured Makeup products
Discover More