hair color tutorials
15 Dirty Blonde Hair Color Ideas You'll Love
July 02, 2019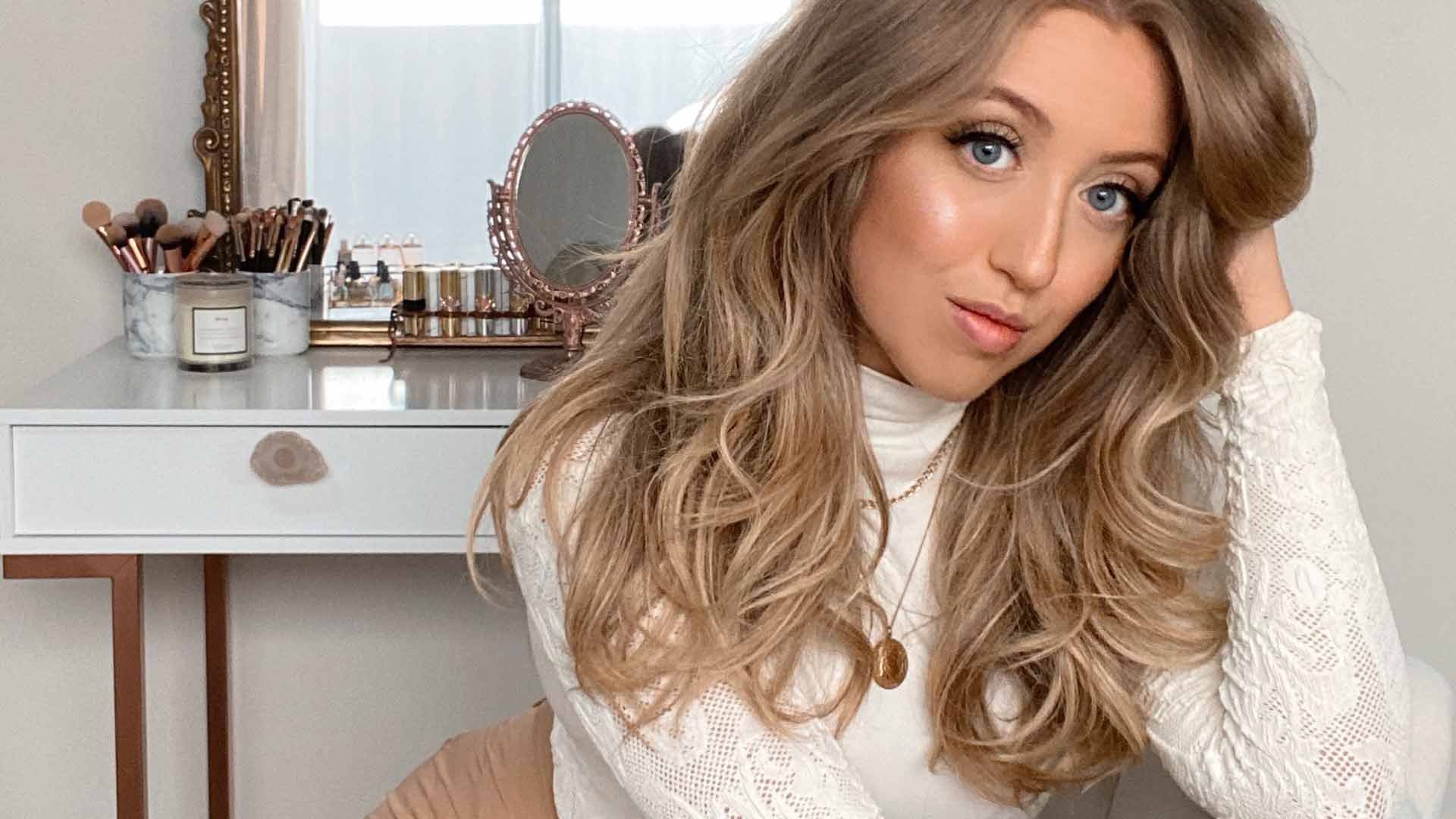 If you're not a natural blonde and have been toying with the idea of lightening up your hair color, you likely know how big of a commitment it is. Instead of switching to a super-light shade of blonde hair, like platinum blonde, why not try something a little dirtier? We're talking about dirty blonde hair. A dirty blonde hair color makes for the perfect transitional shade from dark to blonde—and it's one hair color that you can definitely get at home.
This blonde-meets-brown hue has tones of wheat (or you could say dirt) in it. Keep in mind that the darker your starting color, the more work it'll take to achieve a dirty blonde hair color. If you have light brown hair, you may be able to get dirty blonde hair at home. But if you're a darker brunette, it's probably a good idea to visit a professional colorist as it could take multiple sessions to get the color you're after—anytime you lighten your hair, you'll need to bleach it first.
If you're looking for some inspiration then check out these 15 dirty blonde hair color ideas and basic tips for taking care of your new, dirty hue.
1. DIRTY BLONDE HAIR WITH HIGHLIGHTS
Add some extra lift to your dirty blonde mane by rocking dirty blonde hair with blonde highlights. This dirty blonde hair color idea is a favorite of ours during the warmer months (we see you, spring), as the blonde highlights add a sun-kissed effect to a dirty blonde head of hair.
2. ASHY DIRTY BLONDE
If you prefer to keep things on the cooler side, consider rocking an ashy dirty blonde mane. You can easily get the look at home with the help of a cool-toned dirty blonde hair dye, like the L'Oréal Paris Superior Preference in Medium Ash Blonde. Follow the directions inside the box and your mane makeover will be imminent.
3. DISHWATER BLONDE
This modern take on dirty blonde hair seamlessly blends dark and light blonde tones. Even better, the color can be tweaked based on your skin tone and personal preferences. If you're looking for a customized dirty blonde hair color, dishwater blonde hair is for you.
4. DIRTY BLONDE HIGHLIGHTS
Not sure you're ready to commit to a head full of dirty blonde? Ease into things with dirty blonde highlights—different than a dirty blonde base with highlights woven in. We love the look of this dirty blonde hair color idea when paired with a brunette mane, as the wheat tones of the dirty blonde highlights add the perfect amount of subtle definition to give you a dimensional mane.
5. DIRTY BLONDE BALAYAGE
While there's nothing wrong with a full head of dirty blonde hair, sometimes a highlighted alternative is the better option—especially if you prefer a low maintenance hair color. If that rings true for you then dirty blonde balayage may be worth a try, as this take on the trend won't require root touch-ups. Sign us up!
6. DARK DIRTY BLONDE
Another way to avoid steering too far from your dark roots is to try a dark dirty blonde hair color. This traditional dirty blonde hue can be achieved with one of our favorite dirty blonde hair dyes, the L'Oréal Paris Excellence Crème in Dark Blonde.
7. STRAWBERRY DIRTY BLONDE
What happens when you add red tones into the mix? You get strawberry dirty blonde hair, of course! This modern take on dirty blonde is seriously stunning—imagine a dimensional combo of brown, strawberry blonde, and golden hues. If you've ever been curious about what you'd look like as a redhead but don't want to take the plunge, this hair color idea is a great way to test the waters.
8. ROOTED DIRTY BLONDE
Speaking of low maintenance hair colors, we love the look of blonde hair with dark roots—specifically, rooted dirty blonde hair! This dirty blonde hair color option will let you keep your natural root—meaning you won't have to worry about any harsh lines as your hair grows out post-color.
9. DIRTY BLONDE WITH A MONEY PIECE
If you want to add a statement touch to your dirty blonde mane, add a money piece! This term is used to refer to a face-framing highlight that instantly draws the eye. To brighten your look, try a blonde money piece. To deepen it, opt for a brunette one!
10. GOLDEN DIRTY BLONDE
Fine-tune your dirty blonde hair color with gorgeous golden tones. This hair color involves a rich, blonde hue that's flattering on those with warm and cool undertones so anyone can get in on the fun.
11. DIRTY BLONDE OMBRÉ
Dirty blonde ombré hair is just what you're likely imagining—dark roots that gradually transition into ashy blonde ends. The color incorporates the hues of a signature dirty blonde color but uses them to create a gorgeous gradient effect.
12. REVERSE OMBRÉ
What if you're a natural blonde who wants to give dirty blonde hair a try? If that's the case, reverse ombré is the dirty blonde hue for you! Lighter on top and darker at the ends, it's a beautiful, slightly unexpected gradient of dirty blonde tones.
13. DIRTY BRONDE
The brunette version of dirty blonde, dirty bronde still features tones of both blonde and brunette but focuses on the latter. The color puts a bronze, cool-toned twist on the trendy hue.
14. DIRTY PLATINUM BLONDE
If you're a fan of platinum hair but not the maintenance that comes with it, we have good news for you: Dirty platinum blonde hair features the white blonde color you love without the need for constant touch-ups. Your platinum blonde strands will be blended with brunette roots for a subtler, dirtier take on the bold hue.
Editor's Tip: An easy way to cut down on salon visits is by toning at home using L'Oréal Paris Le Color Gloss One Step In-Shower Toning Gloss to enhance tone and boost shine, keeping your dirty platinum hue vibrant and healthy.
15. HIGH CONTRAST DIRTY BLONDE
While we love the look of an expertly blended color, sometimes a little contrast is just what you need—or in this case, a lot of contrast! Done right, a high contrast dirty blonde hair color is seriously stunning. This hair color features black hair with dirty blonde balayage for a contrasted mane that demands attention.
HOW TO CARE FOR DIRTY BLONDE COLOR-TREATED HAIR
Regardless of what shade you dye your hair, it's important to care for it properly—and that means you might have to make a few changes to your routine. Use a system of shampoo and conditioner designed for color-treated hair like the L'Oréal Paris Elvive Color Vibrancy Protecting Shampoo and L'Oréal Paris Elvive Color Vibrancy Protecting Conditioner for regular washes. Swap those out once a week for the L'Oréal Paris Elvive Color Vibrancy Purple Shampoo For Color Treated Hair and L'Oréal Paris Elvive Color Vibrancy Purple Conditioner For Color Treated Hair to neutralize brass and keep your blonde tresses vibrant.
And while you might love your hot tools, remember that heat always plays defense against your gorgeous hair color, so consider sporting no-heat hairstyles whenever it's an option.
Photo Credit: Courtesy of L'Oréal Paris
Next: 10 Hair Color Tips For Blonde Hair
Discover more tips & tricks
Keep your skin happy
See all articles
Shop Featured products
Discover More