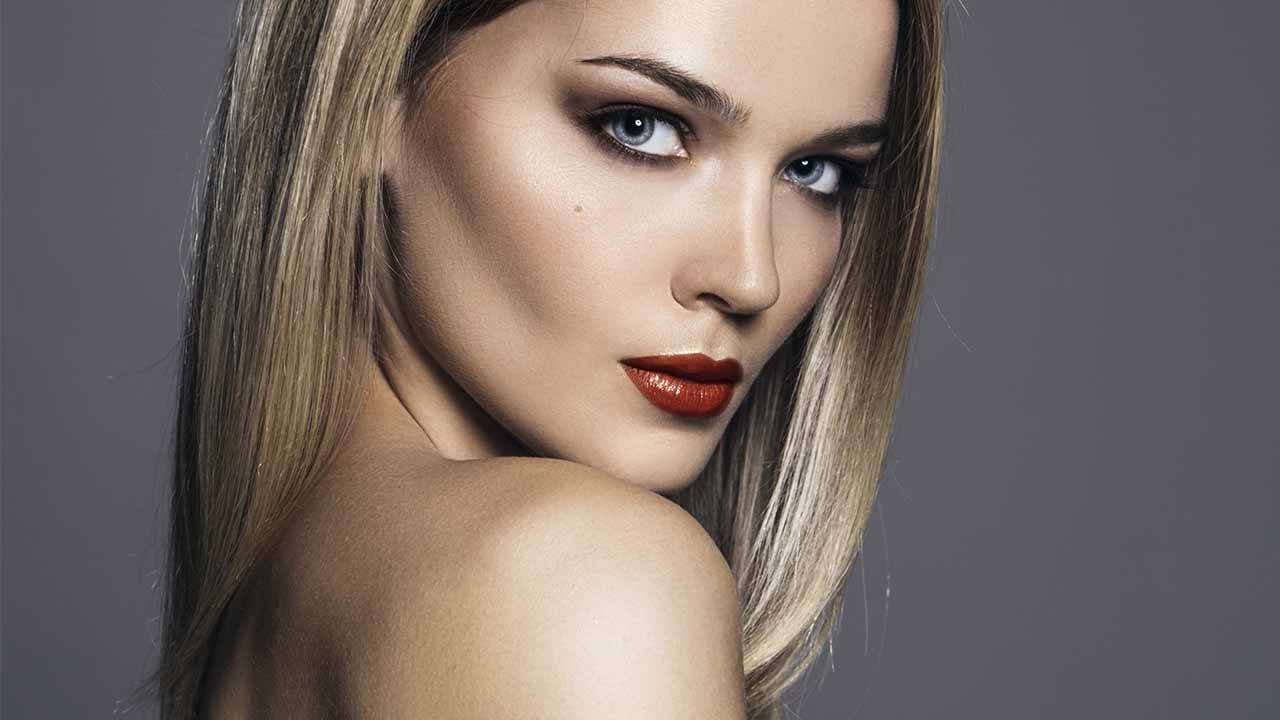 hair color tutorials
How to Get an Ash Blonde Hair Color
Feeling bored with your current hair color? Consider giving one of the trendiest shades of the moment—ash blonde hair—a try. There's a reason why everyone from celebrities to your next-door neighbor is rocking this cool-toned hue—it's flattering on almost everyone. Here, learn all about how to achieve an ash blonde hair color, including how to use our best ash blonde hair dyes to get the look and how to care for your newly-colored mane with the right hair care and hair styling products.
WHAT IS ASH BLONDE HAIR?
We get it—there are a lot of hair color trends to keep up with these days, but ash blonde hair lands high on the must-try list! Ash blonde hair dye offers a blonde hue with tints of gray to create an ashy shade. On the surface, it looks a lot like platinum blonde hair, but darker roots are left to add dimension and a natural feel. While ash blonde is typically not a natural hair color, with the right color job, you can definitely rock the look. No worries, your secret is safe with us!
Since ash blonde hair dye is considered a cool-toned color, it tends to look most flattering on people with cool-toned skin (lighter complexions with blue or green eyes, for example). But the good news is, ash blonde is also totally customizable but more on that later on.
HOW TO GET ASH BLONDE HAIR
Think ash blonde hair dye is for you? Here's how to get this pretty hue.
STEP 1: FIND YOUR INSPIRATION
A good starting point for any hair color change is finding an inspiration photo to use as a reference (we love Pinterest!). If you're planning on heading into the salon to achieve ash blonde hair, having a picture is a great way to show your colorist what look you're going for. If you're planning to DIY, it's still important that you have an end goal in mind while you're coloring. Telling your colorist you want ash blonde locks or picking up any old box of ash blonde hair dye is not enough. After all, there are quite a few variations of the ash blonde trend.
So, take the time to look up ash blonde hair ideas and find one that suits your style! Can't decide? Here are a few of our favorite ash blonde hair color trends at the moment.
ASH BLONDE HAIR COLOR TREND #1: MUSHROOM BLONDE HAIR
One of the most popular ash blonde hair color trends, mushroom blonde hair is a dimensional color that features ashy gray blonde hues and dark undertones. It's a beautiful blend of blonde-meets-brunette!
ASH BLONDE HAIR COLOR TREND #2: GRAY ASH BLONDE HAIR
Want to go really ashy? A grayish ash blonde hair color may be the perfect option for you. This is a great way to test the waters if you're curious about trying out the silver hair color trend.
ASH BLONDE HAIR COLOR TREND #3: ASH BLONDE BALAYAGE
For a low-maintenance take on ash blonde hair, try ash blonde balayage. As you can probably guess, the color uses the balayage highlighting technique for a natural-looking mane that won't result in any harsh lines as your roots start to grow out.
ASH BLONDE HAIR COLOR TREND #4: WHITE ASH BLONDE HAIR
If you're a fan of platinum, give white ash blonde hair dye a try. It features beautiful, bright, ashy tones that pair well with a dark ash blonde base.
ASH BLONDE HAIR COLOR TREND #5: DARK ASH BLONDE HAIR
Speaking of dark ash blonde, it's one of our favorite takes on the ash blonde hair color trend! The hue is ideal for those with a darker mane who aren't quite ready to go full-on blonde. Imagine a combination of dark blonde and light brown ashy tones.
STEP 2: DECIDE ON PROFESSIONAL DYEING OR DIY-ING
Depending on your starting base color, you may want to enlist the help of a professional colorist. That's because bleach can do a number on your hair, and it's a pretty potent chemical to handle at home. Also, if you're starting with darker locks, it could require multiple bleaching sessions to achieve your desired hue. You can still get there! It will just take a bit more time and effort, so it's usually best to leave bleaching in the hands of a pro.
Maybe you're an at-home hair coloring master, or you just don't want to shell out for a trip to the salon, and that's fine too! If you're going to DIY, use the L'Oréal Paris Super Preference in Ash Blonde, Medium Ash Blonde, or Dark Ash Blonde, depending on how light or dark you want your ash blonde hair to be. Just remember to follow the included directions to a T, and keep in mind that it's a permanent hair color formula, which means it will require some mixing. Working with darker strands? You'll also want to pick up the L'Oréal Paris Colorista Bleach. Speaking of which...
3 AT-HOME HAIR BLEACHING TIPS
Ready to take on at-home bleaching? Keep these tips in mind for a seamless color job.
AT-HOME HAIR BLEACHING TIP #1: THE TWO-SHADE RULE
Unless you're going for a super dramatic look, you'll probably want to keep your ash blonde hue looking as natural as possible. Using your natural eyebrow color as a reference, never bleach your hair more than two to three shades lighter in a single session.
AT-HOME HAIR BLEACHING TIP #2: DO YOU HAVE VIRGIN HAIR?
When we say virgin, what we mean is, have you ever colored your strands before? If so, it's not a problem, but it could affect the outcome of your color. In general, the best coloring results are attained on hair that's never been colored before. Previously colored locks are also more prone to damage from the bleaching process, so it may be wise to book an appointment with a pro colorist, at least for this part of the process.
AT-HOME HAIR BLEACHING TIP #3: TAKE IT SLOW
We fully understand the excitement that a new hair color brings, but whatever your base color is, take caution to not rush through the process. Even medium-toned brunettes could need a few at-home bleaching sessions to achieve a light enough blonde tone—and then you still have to add in the ash blonde hair dye! If you do need a few bleaching sessions, you'll also need to wait at least two to three weeks between each one. In other words, remember that if you're going to do this yourself, the process takes some time. Rushing will only cause serious damage to your hair and scalp, so go slow.
HOW TO TAKE CARE OF ASH BLONDE HAIR
Blondes might have more fun—but they definitely require more special hair care. It's important to take care of it to maximize the lifespan of your color, especially when you've put in a lot of effort (or time in the salon chair!) to achieve your new hue. Read on for our top tips on how best to take care of your new ash blonde hair color.
TIP #1: SWITCH YOUR HAIR CARE SYSTEM
Bottom line: When you have color-treated hair, you should use shampoo and conditioner that will help protect your color, not make it fade faster! Reach for a shampoo, conditioner, and hair mask that are formulated to preserve colored hair—or better yet, colored, blonde hair! We love the L'Oréal Paris EverPure Blonde Shampoo, L'Oréal Paris EverPure Blonde Conditioner, and L'Oréal Paris EverPure Blonde Shade Reviving Treatment. Gently massage the shampoo onto wet hair, then rinse and follow up with the conditioner. Leave the conditioner on for one to two minutes before rinsing. For extra TLC, swap out your conditioner once or twice a week for the hair mask.
Editor's note: Want to take your pampering session to the next level? Opt for a deep conditioner, like the L'Oréal Paris Elvive Color Vibrancy Rapid Reviver Deep Conditioner, which helps to hydrate color-treated strands, for a shinier, silky mane. Apply after shampooing, leave it on for one minute, then rinse.
TIP #2: HAVE PURPLE SHAMPOO ON HAND
While ash blonde hair dyes can be used to cover brassy tones, purple shampoo is still a must. While your cool hair color may not go brassy as fast as other shades of blonde, it still takes work to maintain. As for why purple shampoo is the solution, if you refer back to color theory, purple and yellow are opposites on the color wheel, which means that they can counteract each other. As a result, purple shampoo neutralizes the brassy yellow hue and revives your blonde hair color. Get the picture?
Once brass starts to rear its ugly head, reach for a purple shampoo and conditioner. Try using the L'Oréal Paris EverPure Brass Toning Purple Sulfate Free Shampoo with the L'Oréal Paris EverPure Brass Toning Purple Sulfate Free Conditioner to maintain the perfect ash blonde hue. Use two to three times a week on brassy hair for desired results.
TIP #3: TEMPORARILY HIDE GRAY ROOTS
Let's be real: You're not always going to have time to head to the salon when your roots start growing in. It's all good—you can temporarily hide gray roots with the L'Oréal Paris Magic Root Cover Up, which is available in light to medium blonde and dark blonde shades. This temporary root spray is lightweight, dries quickly, and lasts one shampoo. To use, shake the can well, hold it four to six inches away from your hair, and spray color onto new growth and partly through the length of your hair to blend in.
TIP #4: AIR DRY YOUR HAIR
You've heard it before, but it bears repeating: If you use heat on your hair every day, consider air-drying your hair a few times a week instead. Not only can it help preserve your ash blonde hair hue, but it will also look super chic! Instead of reaching for your curling iron, try creating effortless-looking waves without a heat tool to save your strands from unnecessary damage. Apply an egg-sized amount of the L'Oréal Paris Advanced Hairstyle CURVE IT Elastic Curl Mousse onto damp hair, scrunch from the ends to roots, and let air dry. In turn, you'll have soft and bouncy curls to style. An ash blonde hue + curly hair = one of our favorite pairings!
TIP #5: USE A HEAT-PROTECTANT
Of course, we wouldn't expect you to give up heat styling altogether! Whenever you're planning to use your blow-dryer, curling wand, or flat iron, remember to spritz a bit of heat protectant onto damp strands beforehand. We love the L'Oréal Paris Advanced Hairstyle SLEEK IT Iron Straight Heatspray, which protects hair from hot tool damage at temperatures up to 450 degrees. It'll also help to seal in shine and block humidity from causing your strands to frizz.
TIP #6: EXPERIMENT WITH A NEW HAIRCUT—AND MAKEUP LOOK
Ash blonde hair colors have smoky tones that make them a little bit edgy. So, why not pair your new hue with a new 'do? If you're coloring your hair blonde during the summer months, consider switching to a short hairstyle with some edge! Pixie cuts are totally in fashion these days, as are lobs and bobs. Regardless of what style you choose, wear your ash blonde hair proudly!
And don't forget about your makeup. Try pairing your ash blonde hair with a classic cat eye and red lipstick—like the L'Oréal Paris Colour Riche Shine Lipstick in Enamel Red—for a seriously sophisticated look.
Next up: Think you might prefer a warm-toned blonde? Here's How to Get Golden Blonde Hair.
Discover more tips & tricks
Keep your skin happy
See all articles