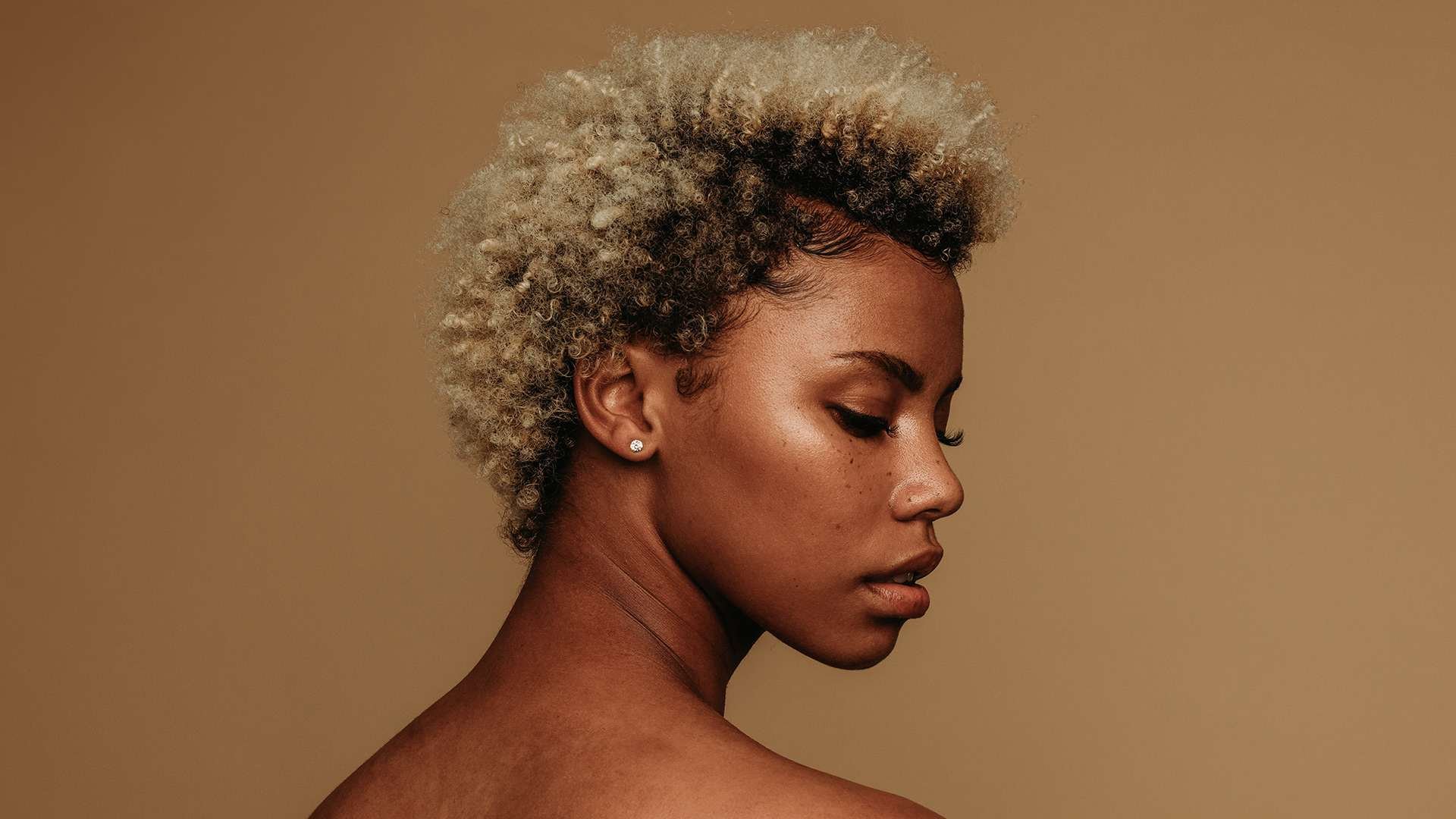 hair color ideas
The 20 Best Blonde Hair Colors For Every Skin Tone
There's no denying that blond hair looks seriously special when done right—which explains why so many women covet this pretty hair color. Different blonde hair colors can subtly add dimension to your strands or create a total transformation if you decide to go way lighter.
Don't know if going blonde is right for you? Well, there's a good chance that the blonde hair you've been dreaming of is totally doable IRL. It's important to note that colors will vary based on your natural hair color. For darker hair, you'll need to incorporate bleach or color lifter, and it's likely that it will take more than one application process to get your desired look. Just consult our guide to blonde hair color ideas—then pick up a box of at-home blonde hair dye or book an appointment at the salon for your mane makeover!
20 Blonde Hair Colors For Every Skin Tone
1. Golden Blonde Hair
Mixing buttery tones and honey blonde to create an overall golden, sun-kissed hue can add vibrancy to skin tones without washing them out. Get the look by using the L'Oréal Paris Superior Preference Fade-Defying Shine Permanent Hair Color in Golden Blonde.
2. Vanilla Lilac
In case you haven't heard, purple hair colors are seriously in right now. Vanilla Lilac hair blends our love for this trend and blonde hair together. The color features a rooted blonde base that gradually transitions into lilac ends. If you already have natural light blonde hair, use the L'Oréal Paris Colorista 1-Day Spray in Pastel Lavender to achieve this look. For those with darker hair, head to the salon so your colorist can expertly blend the right shades for this blonde-meets-purple hue.
3. Champagne Blonde Hair
Inspired by one of our favorite fizzy drinks, champagne blonde hair features cool tones for a refreshing take on blonde hair that flatters just about everyone. If you have a warmer skin tone, think about getting warm highlights added to your champagne blonde hair for a look that flatters your complexion. For cooler skin tones add in some beige or sand-colored highlights. Get the look at home using L'Oréal Paris Superior Preference Fade-Defying Shine Permanent Hair Color in Champagne Blonde.
4. Vanilla Chai
Think about a warm cup of chai tea. Now imagine it as a hair color! Vanilla chai hair consists of dark roots that transition to a nearly white, cool blonde hue. If you're interested in trying out this look, we suggest heading to the salon since it will require a professional to create the right blend of dark roots and lighter tones throughout.
5. Sandy Blonde Hair
If a rich, yet, subtle dye job seems up your alley, search no further than beach-inspired sandy blonde hair. The cool, beige tones in this warm dye make this a great idea for the spring months. DIY with the L'Oréal Paris Excellence Créme Permanent Triple Protection Hair Color in Lightest Natural Blonde.
6. Bronde Hair
Known for its perfect mix of blonde and brown highlights and lowlights, bronde hair can offer up a natural look for various skin tones. This color is very customizable, so be sure to ask your colorist to select the perfect honey highlights to match your skin tone so that your ever-so-slightly lighter ends look like they came from spending time outside.
7. Cream Soda
Another drink-inspired hue, cream soda hair, features a caramel brown base that's lightened up with beautiful blonde highlights. It's a swirling combination of brunette and blonde tones.
To make sure you get the perfect cream soda hair, turn to the pros.
8. Caramel Blonde Hair
Caramel blonde is a safe color to choose if you're a brunette and it's your first time going blonde, thanks to its perfect mix of brown and blonde shades. Remember to start with a darker golden blonde base on the lengths and use lighter face-framing highlights to tie it all together. Hit up the salon, since a pro colorist will have the skills to create custom highlights that are sure to suit you.
9. Cherry Blonde
With a mix of copper, light auburn, and blonde shades, there's no denying this hair color trend is absolutely stunning. The cherry blonde hair color can be super customizable and since this color features an array of tones, your best bet is to book an appointment with a professional.
10. Mushroom Blonde
You're probably familiar with the mushroom brown craze, but have you heard of mushroom blonde? Consider them sister colors. With a mix of ashy brown and blonde hues, it's a slightly lighter and brighter version of mushroom brown hair. DIY the trend by using L'Oréal Paris Superior Preference Fade-Defying Shine Permanent Hair Color in Medium Ash Blonde.
11. Medium Rose Blonde
Rose gold hues have been making their mark in the beauty world on everything from makeup to hair. And medium rose blonde hair is the perfect way to hop on the trend, Book an appointment at your favorite salon to get this shade so your colorist can perfectly blend rosy pink hues throughout a medium blonde base. Have blonde hair already and want to try this look for a day? Grab the L'Oréal Paris Hair Makeup Temporary 1-Day Hair Color Spray in Rose Gold and give your golden locks a temporary upgrade.
12. Dark Ash Blonde
For a bit of distinction, give a dark ash blonde hair color a try. Thanks to its cool undertones, the hue will contrast beautifully against all skin tones. Get the color with L'Oréal Paris Superior Preference Fade-Defying Shine Permanent Hair Color in Dark Ash Blonde.
13. Ash Blonde
If a near-platinum blonde hair color is a tad too drastic for you, take things down a notch with a slightly darker version—ash blonde hair. The ashy, beige blonde hue will add warmth to your skin, and it's super flattering when mixed in with dark roots and highlights. Get the look using the L'Oréal Paris Superior Preference Fade-Defying Shine Permanent Hair Color in Ash Blonde.
14. Golden Ombré
The ombré hair coloring technique is a trend that's not going anywhere fast, and that's because it's beautiful in any shade you choose. For those with deeper skin tones, an ombré with gold on the lengths and ends will complement your skin tone. Those with fair complexions should go for an ombre with more caramel tones, to add color and warmth to the skin. Try out the L'Oréal Paris Colorista Bleach Ombre Bleach to get the look.
15. Platinum Blonde
As the lightest of all the blonde hair colors on the spectrum, platinum blonde hair can create a gorgeous contrast against a variety of skin tones. Try using the L'Oréal Paris Feria Hyper Platinum Advanced Lightening System Bleach to help achieve this color at-home.
16. Dulce De Leche
Doesn't this hair color sound good enough to eat? A dulce de leche hair color has a warm brown base that's lightened up with caramel blonde balayage highlights. The combination of brown and blonde tones makes it perfect for any skin tone. We'd recommend visiting your colorist for this complex hair color.
17. Strawberry Blonde Hair
We've seen pink become a major hair color trend, and we can't deny–it's a beautiful and versatile shade. Add a touch of the color to your style by trying a strawberry blonde inspired hair color using the L'Oréal Paris Colorista Semi-Permanent Hair Color in Pink 200 which as a lighter pink shade.
18. Honey Blonde Hair
Think of honey: warm, shiny, and totally delicious. Yep, that's this hair color personified. Honey blonde hair can work to awaken dull complexions, especially during cold seasons. When going for this look, make sure to keep your darker roots intact. Recreate a look similar to this by using the L'Oréal Paris Superior Preference Fade-Defying Shine Permanent Hair Color in Medium Blonde.
19. Medium Blonde
As far as shade ranges go, the middle of the spectrum is generally the most versatile. Medium blonde is just that— a perfect happy-medium blonde hair color for fair, medium, and darker skin tones alike. Customize the color to your liking by using the L'Oréal Paris Excellence Créme Permanent Triple Protection Hair Color in Medium Blonde.
20. Cinnamon Blonde
Spice up your look with a cinnamon blonde hair color. The color features a mix of platinum blonde, gorgeous golden copper hues, and auburn highlights to create a mane that looks like it was sprinkled with cinnamon. Yum! Since this hue involves a range of expertly blended shades, we'd recommend heading to the salon.
Figuring out the right shade of blonde is just the first step. You'll also need to know how to care for and maintain your new color to keep your hair healthy. So after you indulge in one of these gorgeous shades of blonde, make sure to switch out your everyday hair care products to ones specifically formulated for color-treated hair. We recommend the L'Oréal Paris EverPure Blonde Shampoo and the L'Oréal Paris EverPure Blonde Conditioner. The conditioners formula is super gentle on over-processed hair and it will leave your blonde tresses hydrated and shiny.
Next: The Right Way to Take Care of Blonde, Color-Treated Hair
Discover more tips & tricks
Keep your skin happy
See all articles
Shop Featured Hair Color products
Discover More