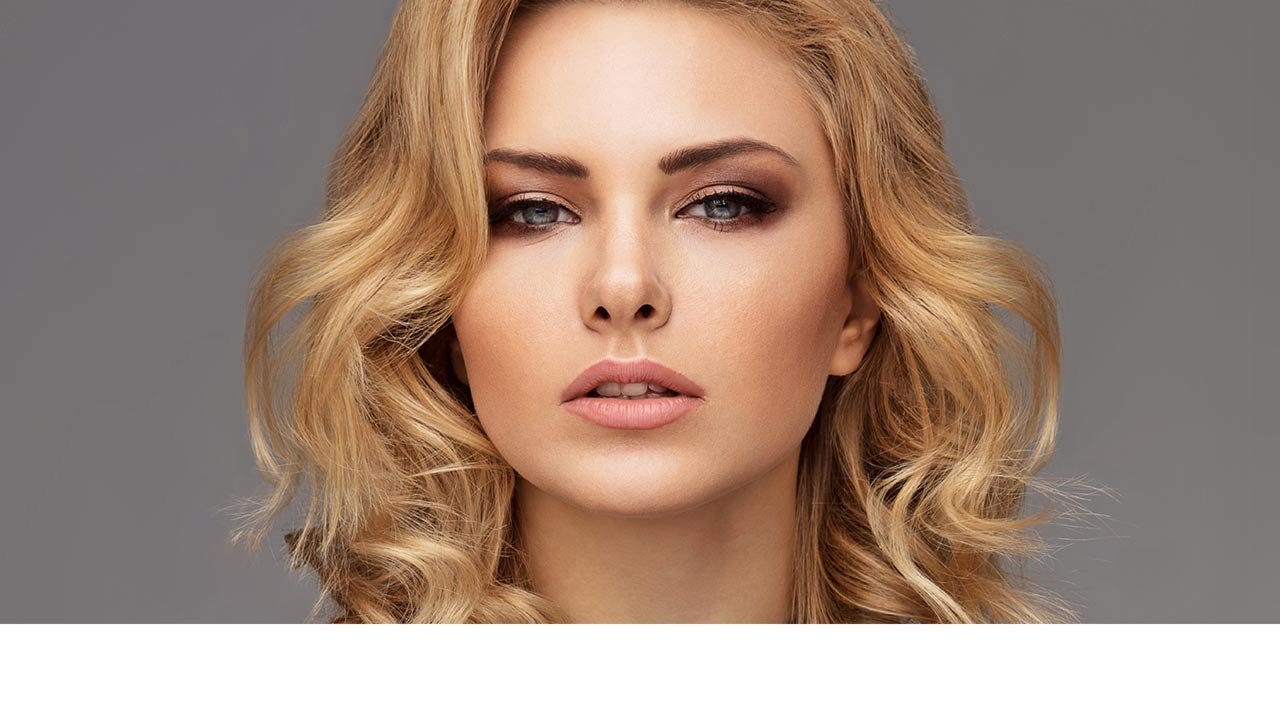 hair color trends
What Are Babylights? How to Do This Popular Highlighting Technique
If you've ever had—or thought about having—your hair colored, then you're probably pretty familiar with highlights. After all, this hair color trend is a classic for a reason. You may even know a thing or two about lowlights. But if you really want to show off your beauty knowledge, it's time to get in the know about babylights. This spin on highlights is everything you could want in a dimensional style: babylights look youthful, fresh, and fun. Below, we're sharing all you need to know about babylights for hair, including what they actually are and how to get them. Keep reading to learn about your next hair color obsession.
WHAT ARE BABYLIGHTS?
Think about how your hair looked after spending a summer day outside when you were a kid. We're talking about those light, highlighted streaks that would pop up over the summer months, only to disappear by the season's end. Well, babylights are a highlighting technique that imitates the lightened strands of your youth. Super-fine highlights are brushed on to create a baby blonde, sun-kissed look. Talk about nostalgia, right?
ARE BABYLIGHTS DAMAGING?
Will babylights damage your hair? Well, as with any time you color or bleach your hair, your strands will experience some damage. That being said, you can minimize damage and maintain a healthy-looking mane by using the proper hair care products and techniques for color-treated hair (more on that later) and waiting at least 14 days in-between sessions to achieve your desired level of lightness.
HOW LONG DO BABYLIGHTS LAST?
Unfortunately, babylights aren't the lowest maintenance of hair highlighting techniques. Since these thin, expertly placed highlights are typically placed all over the head, new growth will be noticeable as time passes between salon visits. The hair on your head grows about six inches per year or half an inch per month. Keeping that knowledge in mind, about a month or two post-salon visit, you'll likely notice your babylights are in need of a refresh. Luckily, since these highlights are ultra-fine, you still won't fall victim to a harsh line of demarcation.
BABYLIGHTS VS HIGHLIGHTS: WHAT'S THE DIFFERENCE?
Speaking of harsh lines of demarcation, that happens to be one of the major differences between babylights and traditional highlights—or a result of the major difference between the two. Babylights and traditional highlights differ in one main area: their size. Like we mentioned earlier, babylights involve bleaching super-fine strands of hair for a more natural-looking mane. Traditional highlights, on the other hand, tend to use more hair per highlight and therefore are more noticeable as your hair grows out.
CAN YOU DIY BABYLIGHTS?
Deciding to DIY or seek out a professional to dye your strands can be a tricky choice. If your hair is previously dyed, damaged, or very dark, it's generally a good idea to visit a professional colorist. When it comes to babylights, keep in mind that you'll need to bleach your hair in order to lighten it—and if you're starting with a dark brown base, it could take multiple sessions to achieve your desired result. You'll also want to consider how much time you're willing to commit to a new color—all highlights, including babylights, do require a certain amount of maintenance, so make sure you're OK with having to get regular touch-ups.
If you'd like to try your hand at creating babylights at home, try the L'Oréal Paris Frost & Design in Champagne. When DIY dyeing, be sure to follow the instructions included with your highlighting kit to achieve even, precise babylights.
Editor's note: Find more highlighting tips in our article, How to Get Dark Brown Hair with Blonde Highlights.
HOW DO YOU TAKE CARE OF BABYLIGHTS?
Color-treated hair requires special care—and babylights are no exception. So, once you have babylights, it's important to put together a hair care routine that's tailored to dyed locks. Take the following tips into consideration.
Hair Care Tip #1: Use a color-safe hair care system. You'll need to switch to using a system consisting of a shampoo, conditioner, and hair mask that are safe for color-treated hair, like the L'Oréal Paris EverPure Repair & Defend Shampoo, L'Oréal Paris EverPure Repair and Defend Conditioner, and L'Oréal Paris EverPure Repair Remedy Balm.
Hair Care Tip #2: Turn down the heat. In addition to changing the products you use, you'll also want to adjust the temperature in your shower. The reason being, hot H2O can strip your strands of essential oils, so it's best to rinse off in lukewarm water instead.
Hair Care Tip #3: Keep things brass-free. One dead giveaway that you've had your hair highlighted? Those cringe-inducing yellow and orange brassy tones. To keep your babylights brass-free, stock up on a purple shampoo and conditioner. When you notice your strands getting brassy, use the L'Oréal Paris EverPure Brass Toning Purple Sulfate Free Shampoo and L'Oréal Paris EverPure Brass Toning Purple Sulfate Free Conditioner up to three times a week in place of your color-safe shampoo and conditioner.
HOW SHOULD YOU STYLE BABYLIGHTS?
At the end of the day, it's all up to you! Babylights will look great styled every which way. Beach waves? Check. Straight? Check. Updos? Check. Consider one of the following hairstyle options to show off your dimensional color.
Hairstyle #1: Voluminous curls. There's no denying dimensional hair colors look best when paired with a voluminous, dimensional hairstyle. What better way to show off your new 'do than with voluminous curls? This classic hairstyle will showcase the varying tones in your mane with plenty of fullness and body. Grab your curling iron and head over to our article, How to Create Voluminous Curls on Any Hair Type, for a step-by-step tutorial.
Hairstyle #2: Loose waves. Prefer a slightly undone look? Loose, effortless waves can create a similar effect to voluminous curls with a more carefree aura. All you need to do to get the look is weave towel-dried hair into a traditional three-strand braid, then allow your mane to air dry. For extra texture, spritz your braid with a wave spray prior to letting it dry. When your strands are no longer wet, remove the braid, tousle, and show off your waves!
Hairstyle #3: Fishtail pigtails. One of our favorite hairstyle options for babylights? Braids. Play into your nostalgia by styling your newly colored locks into a youthful look. Start by spritzing a wave spray onto towel-dried hair to help enhance your hair's shape. Once your hair has dried, part your hair down the center into two equal sections. Next, create fishtail braids with both sections of your hair, securing the ends with hair ties. With your fingers, pull at pieces of your braids to loosen and rough them up. This will help add a messy, casual texture to your look. If you want a more streamlined style, simply skip this step. To finish your braids off, give your mane a light misting with hairspray. Try the L'Oréal Paris Elnett Satin Hairspray Extra Strong Hold. And there you have it—gorgeous babylights sans any heat styling!
Next up: Want to learn about other hair highlighting techniques? Read our article, Balayage 101: Everything You Need to Know About This Highlighting Technique.
Discover more tips & tricks
Keep your skin happy
See all articles
Shop Featured Hair Care products
Discover More