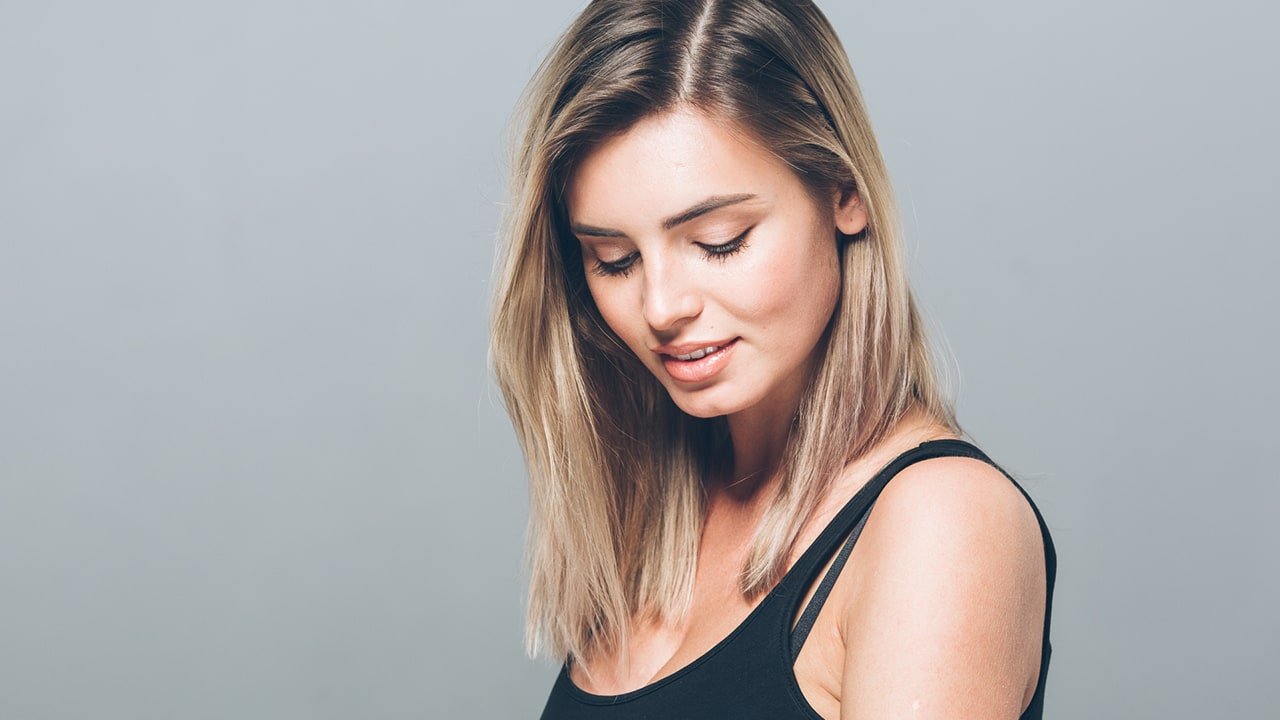 hair color ideas
Blonde Hair with Dark Roots is Your Low Maintenance Hair Color Match
We've all been there—in need of an instant change to your beauty look that only a new hair color can give. If you've been itching to try something new when it comes to your mane but aren't too fond of the upkeep that comes with color-treated hair, you're in luck! Blonde hair with dark roots is your low maintenance hair color match, and it's the perfect solution for those with brown or black hair that want to find out for themselves if blondes really do have more fun. This is because this hair color trend is all about having your roots on display—meaning you can push that pesky root touch-up appointment to the side. Keep reading for five ways to get the blonde with dark roots look, plus learn how to take care of your newly colored mane.
5 WAYS TO ROCK BLONDE HAIR WITH DARK ROOTS
Ready to give this low maintenance hair color a try? Take your pick from one of the following hair coloring techniques to rock your perfect version of blonde hair with dark roots.
TECHNIQUE #1: BLONDE SHADOW ROOTS
Shadow hair, also referred to as shadow-toning, shadow root, and root smudging, creates an effect that's probably exactly as you'd imagine. Your stylist will use a hair toner or gloss that matches your natural hair color and apply it to your roots using a smudging technique to create a shadow effect. As your roots grow out, you won't have to worry about any harsh lines requiring a trip to the salon ASAP. Instead, you can bask in the glory of your low maintenance blonde hair as the shadow root will act as a buffer between your natural hair color and the blonde that's growing out.
TECHNIQUE #2: BALAYAGE
We're sure you know about the balayage highlighting technique by now, but consider this a refresher. The balayage technique was created by French colorists in the '70s, and involves hand painting highlights for a natural, sun-kissed look. Since the idea behind this technique is to keep your mane natural-looking, the highlights are usually applied onto your natural hair color. This means as your roots grow out, you won't fall victim to that dreaded line of demarcation. For an even more natural look, consider asking your colorist to add different tones of blonde balayage highlights throughout your mane for dimensional, blended blonde hair with dark roots.
Editor's note: Still nervous about ending up with a stark contrast between your dark roots and blonde hair? Ask your colorist about wet balayage! This new take on the classic highlighting technique involves painting highlights onto wet hair, resulting in a subtler, even more low maintenance look.
TECHNIQUE #3: OMBRÉ
Another rooted blonde technique is ombré hair. This technique will result in dark roots that gradually transition to lighter ends for a gradient effect. Think this one might be the technique for you? Check out our articles on How to Do Ombré on Brown Hair and How to Do Ombré Hair When You Have Black Hair to learn more.
TECHNIQUE #4: SOMBRÉ
For a softer alternative, consider ombré's counterpart: sombré. The name quite literally means 'soft ombré.' The difference between ombré and sombré is that the latter uses more shades and tones for a look that's more blended, natural-looking, and seamless. It'll also make for a blonde hair color option that requires even less upkeep.
TECHNIQUE #5: NEGATIVE SPACE HAIR
Negative space hair is a new trend that utilizes the balayage highlighting technique. This hair color trend involves painting a few standout highlights or lowlights (in this case blonde highlights) throughout your base color, focusing on subtle dimension and face-framing strands that will brighten up your mane. The best part about this option for getting blonde hair with dark roots is that you can wait about two months between touch-ups. Sign us up!
HOW TO TAKE CARE OF BLONDE HAIR WITH DARK ROOTS
Now that you know five ways to get the look, you may be wondering how to maintain your color. Here are a few (low maintenance) tips to keep in mind.
TIP #1: USE A BLONDE HAIR CARE LINE
Keep your blonde looking fresh by using a blonde hair care system. The L'Oréal Paris EverPure Blonde Shampoo, L'Oréal Paris EverPure Blonde Conditioner, and L'Oréal Paris EverPure Blonde Shade Reviving Treatment work together to balance blonde hair and neutralize brassiness.
TIP #2: KEEP IT TONED
Speaking of brassy hair, there will come a point where your mane will need a toning shampoo and conditioner to keep brass at bay. This is especially true for those with dark hair who color their mane blonde. When you notice your strands getting brassy, swap your blonde shampoo and conditioner for a purple alternative, like the L'Oréal Paris EverPure Brass Toning Purple Sulfate Free Shampoo and L'Oréal Paris EverPure Brass Toning Purple Sulfate Free Conditioner. Use this duo up to three times a week on brassy hair to neutralize yellow and orange tones.
TIP #3: PLAN AHEAD
While blonde hair with dark roots is a low maintenance hair color, you will be needing to head to the salon eventually. Rather than scrambling last minute to get an appointment, plan ahead and book in advance so you can keep your mane looking its best with minimal effort.
Next up: Go back to your roots. For when you're ready—whenever that may be—here's How to Get Back to Your Natural Hair Color.
Discover more tips & tricks
Keep your skin happy
See all articles
Shop Featured Hair Care products
Discover More