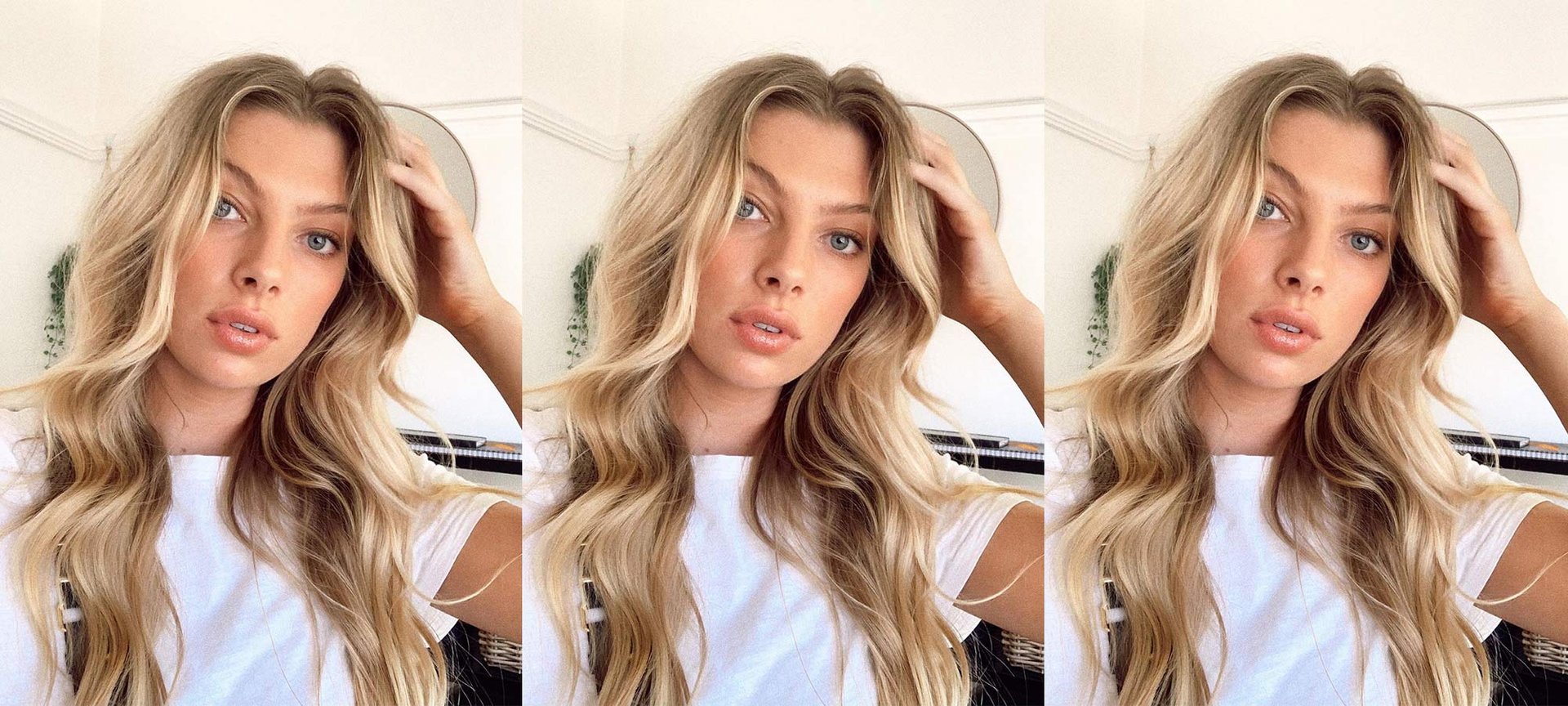 hair color tutorials
How To Get A Natural-Looking Blonde Hair Color
It's not as hard as you might think.
Sometimes, changing up your hair color can be just the refresh you need. Whether you're opting for a bold shade or adding some subtle highlights, a new look can be the ultimate confidence booster. If you're looking to make the switch to blonde hair, but you want it to appear like it's your natural hair color, we've got you covered. Below, we're sharing tips on creating a natural-looking blonde hair color.

How To Make Your Blonde Hair Color Appear Natural
If you're ready to change up your hair color, but you're not looking to go too bold with your new hue, there are a few things to keep in mind in order to make the transition look natural. Whether you opt to head to the salon to have a professional colorist dye your hair blonde or you decide to DIY with an at-home hair color kit, like L'Oréal Paris Superior Preference, L'Oréal Paris Excellence Creme, or L'Oréal Paris Féria, you'll want to keep the tips below in mind.
1. Match Your Eyebrows To Your Roots
One of the quickest ways to spot a faux blonde is when someone's eyebrows and roots don't match. However, if you have no darker roots showing, you still want your brows to be ever so slightly darker than your blonde hair as eyebrows are typically a bit darker than the hair on our heads.

2. Consider Your Eye Color When Selecting Your Blonde Hue
In most cases, the lighter your eyes are, the lighter your hair can be if you're banking on it looking natural. If you want to go for a lighter blonde hair color but have dark eyes, just focus the majority of the light blonde hair color at your ends. A very slight blonde ombré can appear natural because the sun will often lighten the hair a bit.

3. Consider Your Skin Tone When Selecting Your Blonde Color
By now you've heard of cool tones and warm tones. If you want your new blonde hair color to look really natural, be sure to match cool colors with cool undertones and warm colors with warm undertones. If you have neutral undertones, you can go either way. Some of the best cool blonde shades include light ash blonde, platinum blonde and champagne blonde, while pearl blonde, strawberry blonde and golden blonde are excellent warm options.

4. Don't Make Your Blonde Hair One Dimensional
If you take a look at anyone's natural hair color, it's generally going to be multidimensional. Within the mix of natural blonde hair, you'll likely find a few different colors blending together to create one gorgeous look. So, if you want your blonde hair color to appear as authentic as possible, ask your colorist to create balayage highlights, and combine a few different shades of blonde for a blended look full of dimension.

5. Tone Brassiness
If you've ever gone blonde, then you know the struggle that can occur when dealing with brassy tones. To remedy this, try using purple shampoo and conditioner like the L'Oréal Paris Elvive Color Vibrancy Purple Shampoo For Color Treated Hair and the L'Oréal Paris Elvive Color Vibrancy Purple Conditioner For Color Treated Hair which contain rich purple pigments that help to counteract unwanted orange tones.
In addition to using purple shampoo, you can also use a toning gloss like the L'Oréal Paris Le Color Gloss One Step In-Shower Toning Gloss in Honey Blonde or Cool Blonde. This one step gloss treatment enhances the tone of your hair color while boosting shine and deeply conditioning your strands.
Next: 5 Facts About Hair Growth You Should Know
Photo Credit: IG/@georgiacaine__
Discover more tips & tricks
Keep your skin happy
See all articles
Shop Featured Hair Color products
Discover More