hair color application
Your Intro to the Root Smudge Technique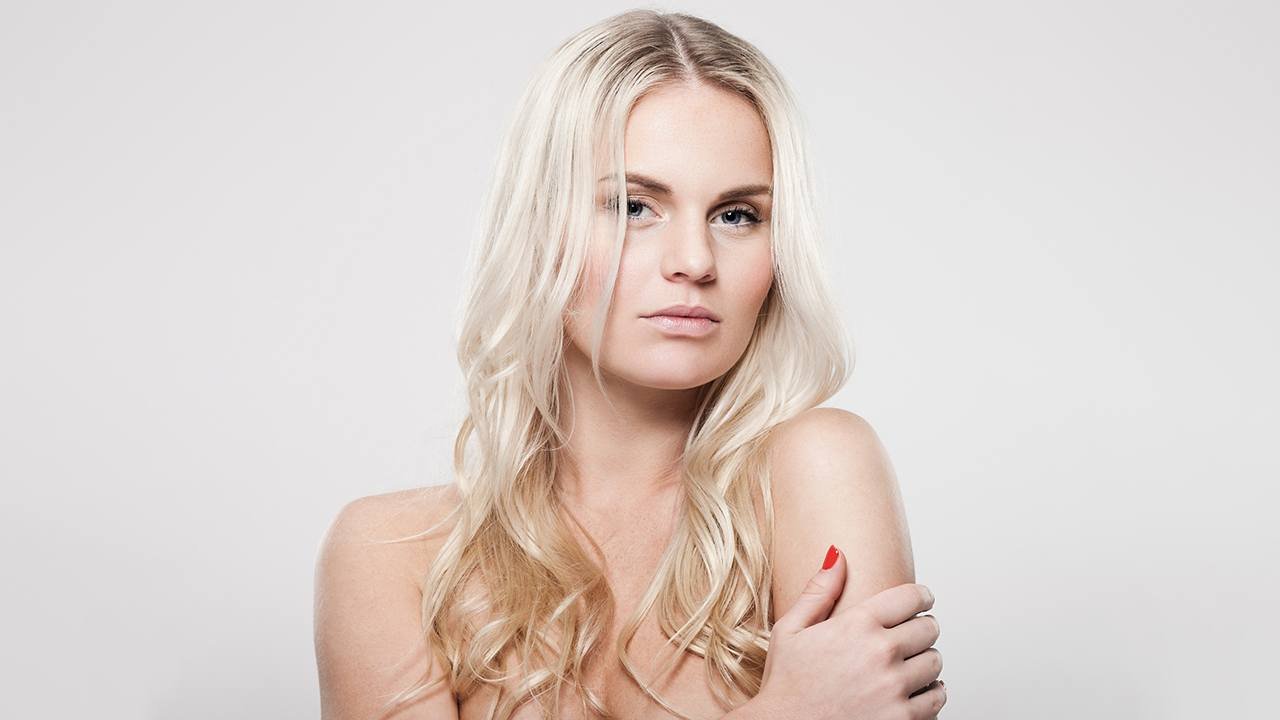 Calling all our dark-haired ladies, have you ever wanted to try going blonde, but were deterred by the idea of the constant upkeep required when your roots start to grow out? We understand your dilemma. While there are so many gorgeous shades of blonde, from honey to platinum, trading your dark locks for a lighter alternative certainly isn't low maintenance. But what if we told you there was a new coloring technique that would postpone your need to head to the salon while still allowing you to rock an all-over blonde hair color? That's exactly what we're here to talk about: the root smudge technique. Read on to get the 4-1-1 on smudged roots and find out why they're a match made in heaven for blondes who have naturally dark hair.
WHAT IS THE ROOT SMUDGING TECHNIQUE?
The smudged root look features lived-in roots that are only a shade or two lighter than your natural hair color. Keeping the color similar yet slightly lighter than your own allows for a natural transition of shades as your roots grow out, with no harsh lines of demarcation in sight! Your colorist will quite literally "smudge" your roots with a hair gloss or semi-permanent hair color for a soft yet swift shift between shades.
ROOT SMUDGE VS. SHADOW ROOTS: WHAT'S THE DIFFERENCE?
If you've heard about the root smudge technique, you've likely heard about shadow roots, too. Wondering how the two differ? Trick question! The two terms actually refer to the same process and can be used interchangeably when discussed in the beauty world. That being said, there is a difference between smudged roots and shadow hair. Where smudged roots involve applying a gloss or semi-permanent hair dye to just your roots, shadow hair involves your stylist painting a gloss or hair toner onto the mid-lengths of your mane for an overall more natural appearance.
Editor's note: Think shadow hair may be more aligned with your hair goals? Learn all about it in our article, What is Shadow Hair? Introducing This Low Maintenance Highlighting Technique.
HOW TO ROOT SMUDGE
Now that you know what the smudged root is, you may be wondering the details that go into this trendy hair coloring technique. Below, we're diving into the steps your colorist will take when using the root smudge technique on your strands. (Yes, that means we're saying this is one hair color option best left to the pros!)
STEP #1. LIGHTEN UP
First, your colorist will take the time to lighten your hair. Whether you're getting babylights or balayage, they'll apply bleach using your chosen technique, let it sit for the allotted amount of time, then wash it away.
STEP #2. APPLY THE ROOT SMUDGE
Next, your colorist will use the root smudge technique. First, they'll mix together a gloss or semi-permanent dye that's your perfect shade. Then they'll apply the color to your roots using a tapping motion—this will create that smudged effect. The color will be applied about one inch down your strands to allow for a natural transition. As your colorist smudges your roots, they'll work with small enough sections of hair as to not have any gaps, but not too small to take away from your beautiful blonde highlights. Then they'll gently comb out the color for an even more gradual change in hues. After the color sits, it'll be rinsed from your mane.
STEP #3. GET TONED
Lastly, your colorist will apply a hair toner to help neutralize any unwanted brassiness and create the final result you're aiming for. This will be applied as the last step, so the length of your hair and your roots have the same overall tone for a consistent, seamless head of color.
Next up: Now that you know all about the smudged root technique, perhaps you'd like to learn a bit more about lived-in hair colors. Head on over to our article, Embrace Your Roots! Here's How to Get a Lived-In Hair Color, to do just that.
Discover more tips & tricks
Keep your skin happy
See all articles
Improve your routine
Show your new look more love:
makeup