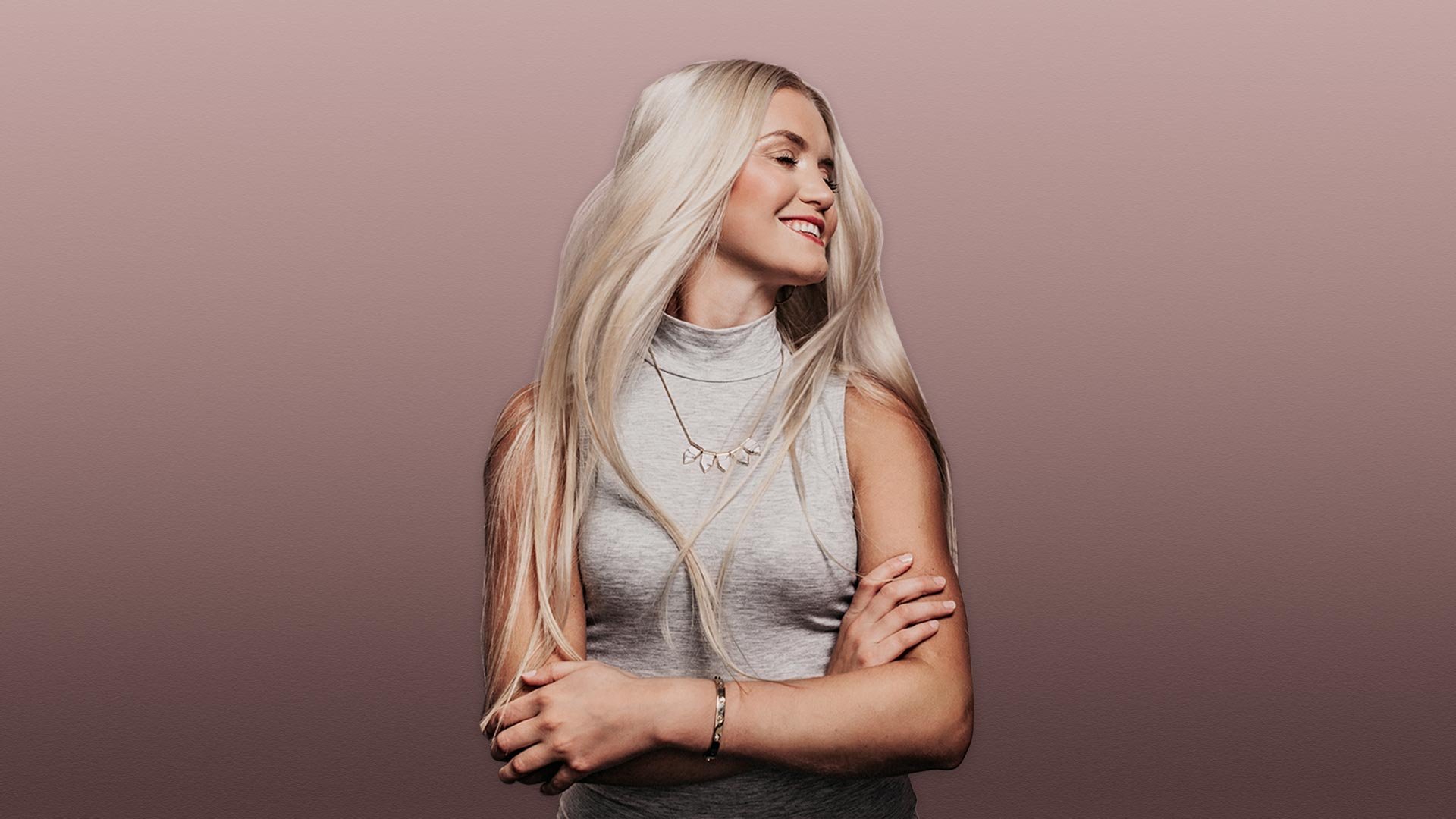 hair color ideas
14 Icy Blonde Hair Color Ideas for 2020
Sun-kissed blonde hair has always been a top pick for anyone looking to test the age-old theory that blondes have more fun. But these days, cool-toned blonde hair colors are coming out on top. If there's one hair color trend we can't get enough of, it's icy blonde hair! A light, cool-toned hue with hints of beige, icy blonde hair is supremely flattering and chic. The best part is, from icy blonde highlights to icy blonde balayage, there are so many ways to make this popular shade your own.
Ready to give your strands an icy blonde makeover? Keep reading for 14 icy blonde hair color ideas that will bring the chill factor to your mane.
1. PLATINUM BLONDE
There is no better way to take on the icy blonde hair color trend than with platinum blonde hair. Perfect for those who love to flaunt statement-making strands, this metal-inspired shade will look amazing on those with a fair skin tone and light eyes.
Get the hair color: L'Oréal Paris Féria Absolute Platinum Extreme Platinum
2. SMOKED MARSHMALLOW
In search of a low-maintenance icy blonde hue? Smoked marshmallow hair features dark brown roots that blend seamlessly into an icy blonde color. A step up from traditional platinum hair, this lived-in blonde hair color is a solid pick for those who want ultra-light hair without the hassle.
Get the look: This hair color is best left to the pros.
3. SILVER BLONDE
Flaunting platinum blonde strands with silver undertones, this hair color is a cool-toned masterpiece. We also dig that silver blonde hair looks phenomenal on everyone.
Get the look: L'Oréal Paris Superior Preference Fade-Defying Shine Permanent Hair Color in Soft Silver Blonde
4. DIRTY SILVER BLONDE
You're no doubt familiar with the timeless dirty blonde hair trend, but the latest iteration of the hue, dirty silver blonde hair, is coming for the top spot. Featuring a dark root smudge technique that melts into a white-silvery blonde hue, this icy blonde hue falls right in line with a cool-girl aesthetic.
Get the look: Pass on the at-home coloring session and allow your colorist to transform your strands.
5. FROSTED BLONDE
Love the look of silver blonde hair but prefer a subtler version? Frosted blonde hair is just the ticket. Offering the all-over icy hue you adore with dark roots and just a tinge more pigment for a chic balance of color, this look makes for a trendsetting icy blonde option.
Get the look: With dark roots and pigmented color, you may want to book a salon appointment.
6. LIGHT SILVER-VIOLET BLONDE
Hybrid hair, anyone? That's what you'll bring to the table with a light silver-purple meets blonde mane. Offering the shimmery finish you love while playing up the holographic hair trend, this hair color is in a league of its own. Not to mention, it flatters all skin tones.
Get the look: We'd recommend visiting your colorist to achieve this hair color.
7. ASH BLONDE
Grey tones are showing no signs of slowing down in the hair color world, and ash blonde hair is leading the pack. This icy blonde hue sports dark roots with blonde strands that have a hint of gray for an icy blonde hair color you'll love. Best of all, you can customize this shade to suit your style, going as light or dark as you like.
Get the look: L'Oréal Paris Super Preference in Ash Blonde
8. BABY BEIGE BLONDE WITH ASH BLONDE HIGHLIGHTS
Add some pizazz to your look with baby beige blonde hair paired with icy ash blonde highlights. This color combines a super-light, nearly platinum hue with ashy highlights to create a mane full of softness and dimension.
Get the look: Add ash blonde highlights to a beige blonde base with the L'Oréal Paris Frost & Design in Champagne.
9. WHITE ASH BLONDE
In the mood for an icy blonde hue that offers a touch of brightness? White ash blonde will be your saving grace. This gorgeous color combines bright ashy tones with a dark ash blonde base for a look that will make heads turn.
Get the look: Since this hair color requires plenty of bleach, enlist the help of a pro-colorist.
10. WHITE BLONDE
If you prefer to talk a walk on the bold side with your icy blonde hue, a white blonde hair color will meet your needs. Nothing short of dramatic, this shade gives strands a super-light hue that won't go unnoticed.
Get the look: When your strands are going to be nearly white, it's wise to not DIY.
11. GRAY BLONDE
Gray may have been the hair color to steer clear of in the past, but these days this icy hue is one of the hottest hair colors around. A nice change of pace from classic metallic blonde tones, gray blonde hair adds the right amount of shimmer for a look that's anything but basic.
Get the look: Can't find a box of gray blonde hair dye? Your colorist can customize the color for you.
12. COOL GREIGE WITH WHITE BLONDE BALAYAGE
This intensely cool-toned color offers a stylish mix of silver-gray and beige blonde hues for the ultimate pairing. Complete your look with trendy shadow roots and icy blonde balayage, and you'll be able to go a while without touch-ups. What's not to love?
Get the look: Shadow roots aren't exactly a beginner's hair color technique. Call your colorist!
13. TOASTED COCONUT BLONDE
With notes of brown, blonde, gray, and an ash blonde base, the toasted coconut blonde hair color is where it's at. An excellent way to call attention to your cool-toned locks, this hair color will look particularly stunning on fair and light skin tones.
Get the look: For a DIY version, use the L'Oréal Paris Couleur Experte in Toasted Coconut to add highlights to naturally dirty blonde hair.
14. LIGHT VANILLA BLONDE WITH SILVER BALAYAGE
Searching for a hair color that features super-white cool blonde locks with dark roots? It truly doesn't get much better than light vanilla blonde hair. Be sure to ask your colorist to incorporate silver balayage into your look for a shimmery effect that ties it all together.
Get the look: To ensure that you get the right light vanilla blonde shade, enlist the help of a professional colorist.
HOW TO MAINTAIN BLONDE HAIR
Now that you have the ideal icy blonde hue in mind, it's time to focus on keeping your new hair color in shape. Blondes may have more fun, but when it comes to caring for your strands, you'll need to go the extra mile. Follow these five tips to help your icy blonde hair go the distance.
TIP #1: USE A COLOR-TREATED HAIR CARE SYSTEM
Keep a hair care system complete with a shampoo, conditioner, and hair mask specifically formulated for blonde color-treated hair in your arsenal. Give the L'Oréal Paris EverPure Blonde Shampoo, L'Oréal Paris EverPure Blonde Conditioner, and L'Oréal Paris EverPure Blonde Shade Reviving Treatment a go, making sure to swap out the conditioner for the mask once or twice a week.
TIP #2: MAKE PURPLE SHAMPOO YOUR BFF
Fight back against brassy strands with the help of a purple shampoo. Purple shampoo helps to keep those unwanted yellow tones at bay. Once you notice brassiness rearing its ugly head, reach for the L'Oréal Paris Elvive Color Vibrancy Purple Shampoo for Color Treated Hair and L'Oréal Paris Elvive Color Vibrancy Purple Conditioner for Color Treated Hair, which pair well together to help neutralize brass between your coloring sessions.
To use, wet hair, lather with shampoo, and leave on for one to three minutes before rinsing. Follow up with the coordinating conditioner.
Sulfate-free offerings more your forte? Grab the L'Oréal Paris EverPure Brass Toning Purple Sulfate Free Shampoo and L'Oréal Paris EverPure Brass Toning Purple Sulfate Free Conditioner, which deeply moisturize and neutralize brassy yellow and orange tones in blonde, bleached, highlighted, and silver hair. Simply use this duo two to three times a week when you start to notice brass.
TIP #3: SKIP THE HEAT
In case you haven't heard, consistent heat exposure can cause your hair color to fade! To keep your strands safe, consider relying on heat-free styling products, like curl mousse, to pull your mane together. Apply an egg-sized amount of the L'Oréal Paris Advanced Hairstyle CURVE It Elastic Curl Mousse to damp strands, scrunch, and let air dry. Once fully dry, you'll have a mane full of bouncy curls.
On the flip side, if you can't seem to part with your heat tools, always make sure to use a heat protectant before styling. The L'Oréal Paris Advanced Hairstyle SLEEK IT Iron Straight Heatspray works to provide 450-degree protection, calm frizz, and seal in shine.
TIP #4: PREPARE FOR TOUCH-UPS
Like it or not, no matter how diligent you are with your color-treated hair care routine, your color will begin to fade over time. Plan to visit the salon for touch-ups, or pick up another box of at-home hair color to keep your icy blonde hue in tip-top shape.
Next: 21 Dark Blonde Hair Color Ideas So You Can Be a Low-Maintenance Blonde
Discover more tips & tricks
Keep your skin happy
See all articles