hair color trends
We've Found Your Next Hair Color and It's Mushroom Blonde
March 29, 2019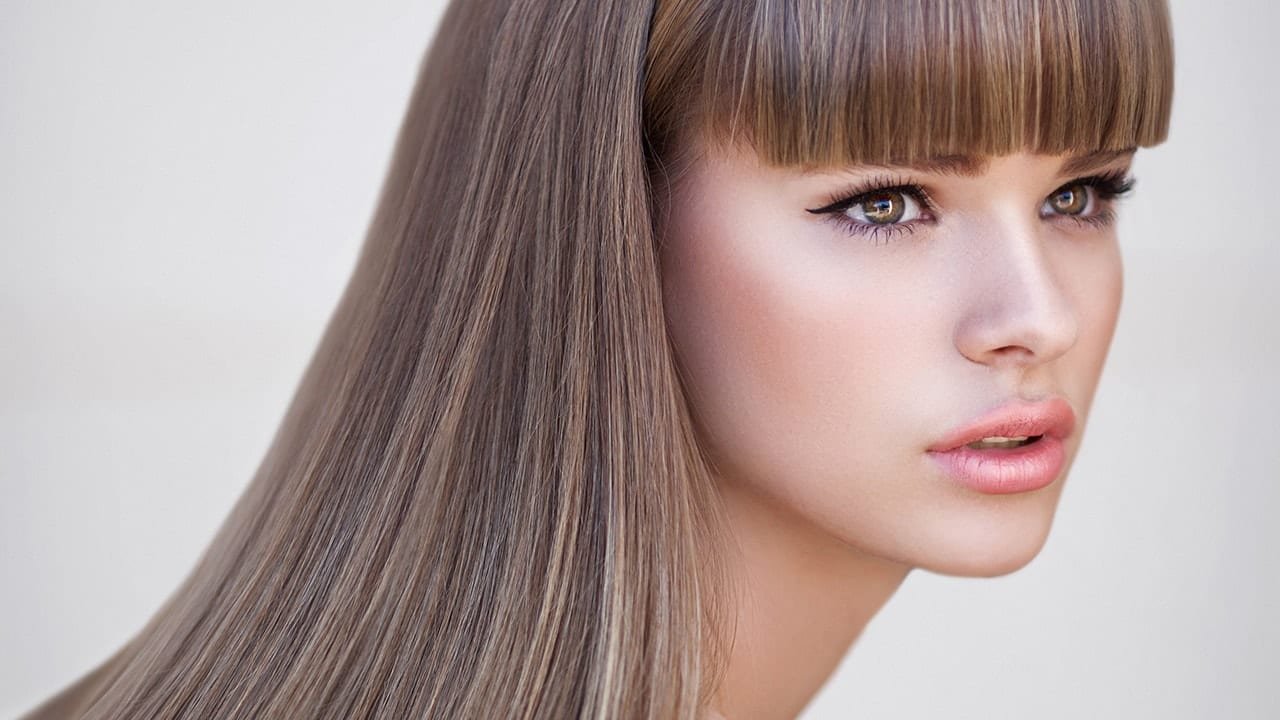 Whether you're looking to try out a new hair color or simply love keeping up with the latest hair color trends, mushroom blonde hair should be on your radar. We've long been fans of mushroom brown hair, but mushroom blonde hair—an ashy mix between blonde and brunette—is just as deserving of our (and your) attention. The trending hue has been all over our social media feeds lately, and we think it's just gorgeous! Here's everything you need to know about mushroom blonde hair, including how to maintain an ultra-ashy hair color (like mushroom blonde) with the proper hair care routine.
WHAT IS MUSHROOM BLONDE HAIR?
Think of the color of your typical mushroom...now imagine that on your hair! For this hair color trend, the varied ashy shades of a mushroom and the darker tones found on their undersides are mirrored on the hair. While you may not have known to call it mushroom blonde, you've likely seen this look before. It's an ashy, gray blonde with dark undertones, so nothing too out there. Like we said, it's a mix between blonde and brunette, so it's a great way for blondes to spend time on the darker side for a while or, conversely, for brunettes to lighten up a bit without making the full commitment of going bright blonde. It's the best of both worlds! As for how this trend differs from mushroom brown hair, the two looks are actually pretty similar. Mushroom blonde hair is simply a lighter take on the fungus-inspired color.
HOW TO GET MUSHROOM BLONDE HAIR
If you're new to hair coloring and want to give mushroom blonde hair a try, we'd recommend booking an appointment at the salon. The mushroom blonde hair color trend involves an overall ash blonde color with darker undertones and a few subtle highlights (to reflect the natural gradient of a mushroom), which can require a bit of skill to achieve. So, find a few inspiration photos, bring them along to the salon, and put your strands in the hands of a professional!
For a less complicated take on this trend—one you can easily DIY—you can opt for an all-over ashy color. Pick up an ash blonde permanent hair color, like the L'Oréal Paris Superior Preference in Medium Ash Blonde, and follow the directions included in the box to get your mushroom blonde hue at home.
HOW TO TAKE HAIR OF MUSHROOM BLONDE HAIR
Whether you've gone the professional or the DIY dyeing route, you'll definitely want to maintain your new mushroom blonde color for as long as possible, right? To do so, it's important to follow a color-treated hair care routine that includes the following:
HAIR CARE TIP #1: USE A COLOR-PROTECTIVE SHAMPOO AND CONDITIONER SYSTEM
When you wash and condition your hair, it's important to use a shampoo and conditioner system that's formulated to help keep your color looking vibrant for as long as possible. Try the L'Oréal Paris EverPure Blonde Shampoo and L'Oréal Paris EverPure Blonde Conditioner, which are formulated to help keep color from fading and also neutralize brassiness. Sticking with a shampoo and conditioner that neutralize brassiness, versus using any old color-safe hair care system, is key with this hair color because mushroom blonde hair and warm tones just don't go together.
HAIR CARE TIP #2: ADD A DEEP CONDITIONER TO YOUR ROUTINE
To further help preserve the life of your new mushroom blonde hair color, swap out your regular conditioner with a deep conditioning hair treatment once or twice a week. We promise it won't tack any more time onto your regular routine! Try the L'Oréal Paris Elvive Color Vibrancy Rapid Reviver Deep Conditioner, which is formulated with conditioner serum and antioxidants and works its magic in just one minute. To use it, simply apply like you would regular conditioner, leave on for one minute, then rinse out. It's that easy and quick!
HAIR CARE TIP #3: TURN DOWN THE TEMPERATURE IN THE SHOWER
Unfortunately for all of us hot shower lovers, washing your hair (and your skin) in water that's too hot can strip it of its essential oils. When that happens, it can also cause your color to fade quicker than you'd like it to. Instead of continuing to enjoy steamy showers, try turning down your water temperature while you shower—lukewarm water is the way go.
HAIR CARE TIP #4: USE A HEAT PROTECTANT
Try to air dry your hair as often as you can since using heat tools can damage hair and fade color. When you do need to heat style, be sure to protect your strands with a heat protectant before you pick up your blow-dryer, flat iron, or curling iron. Try the L'Oréal Paris Advanced Hairstyle SLEEK IT Iron Straight Heatspray, which provides protection up to 450 degrees. It's also a good idea to use your heat tools on the lowest heat setting that still gets the job done without having to pass over your strands repeatedly.
Next up: Mushrooms aren't the only food inspiring hair color ideas—eggplants are, too! Here's How to Get an Eggplant Hair Color.
Discover more tips & tricks
Keep your skin happy
See all articles
Shop Featured Hair Care products
Discover More