hair color trends
All About Bronde Hair: What You Need to Know About This Trendy Hair Color
July 30, 2018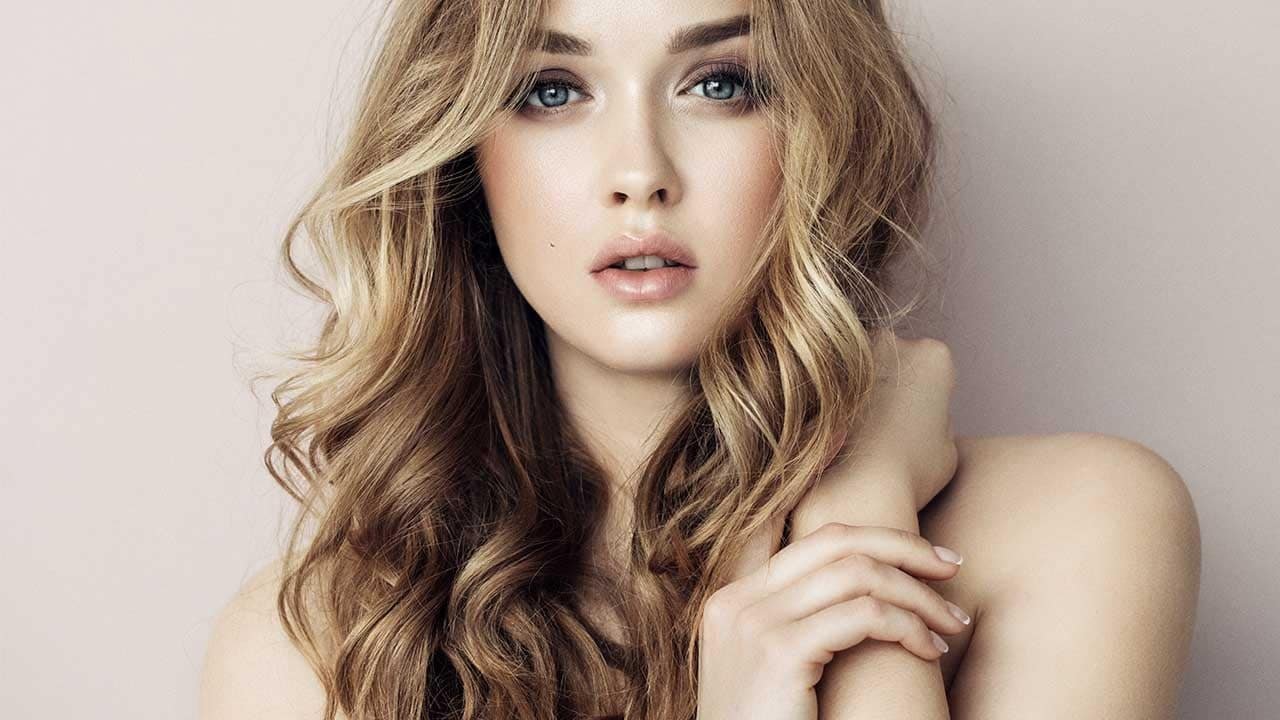 If you're a brunette who's ever considered going lighter or a blonde who's ever considered going darker, we have the answer for you: Bronde. Bronde hair is what you would get if you mixed blonde and brunette, and it's officially one of the biggest hair color trends at the moment. Darker than blonde bombshell and lighter than chocolatey brown, bronde is a natural-looking shade that can be worn year-round, no matter the season. And we're here with everything you need to know about going bronde, from how to achieve the color to which hair care products to use to maintain color-treated hair. Once you go bronde, you'll never go back.
WHAT IS BRONDE—AND WHY IS IT SO POPULAR?
The bronde hair trend lives up to its name, seeing as the color is equal parts brunette and blonde. It can help warm up any complexion without being too sunny for the cooler months of the year. It can also be the perfect shade of extra-dirty blonde for blondes who don't want to take the plunge and go full-on brunette just yet. Because, let's be real, most of us are indecisive, and bronde hair is the perfect in-between.
While bronde is known for its fusion of blonde and brunette hues, there is no one set hair color that dictates the trend. Rather, the whole look can lean slightly warmer or cooler (or blonder or browner) based on your skin tone and personal preference. That's ultimately what makes bronde such a universally-flattering shade. Also, bronde requires fewer root touch-ups than lighter shades of blonde. Sun-kissed, low-maintenance, and customizable? We're sold.
WHO DOES THE BRONDE HAIR COLOR WORK BEST ON?
Keep in mind that a bronde dye job is best achieved on light to medium brown hair. Don't worry if you have super-dark or super-light hair, you can still get in on the fun. It just might take a bit more time, and it might skew slightly lighter or darker based on your starting base, which is what makes this color so natural in the first place. Remember that there are endless shades of bronde—it's all about finding the one that's best for you.
WHAT'S THE BEST WAY TO ACHIEVE THE BRONDE LOOK?
As flattering as this trendy hair color is, it's definitely not a DIY at home process. With the combination of blonde and brunette—not to mention the need to tailor to the specific undertones of your hair and skin—it's best to consult a professional colorist who can help bring this gorgeous shade to life. By working with a colorist, you can discuss your skin tone and undertones in order to figure out your perfect bronde. Everybody has different undertones, and bronde hair needs to be the right level of warm or cool in order to flatter your natural coloring. Think golden, amber, and honey tones for warm skin tones and cooler, icier neutral tones for cool skin tones.
WHAT'S THE BEST WAY TO MAINTAIN A BRONDE SHADE?
Once your beautiful bronde dye job is complete, thank your lucky stars because you've selected a gorgeous look that gets even better as time goes on. Unlike many other hair color trends, bronde hair is incredibly low maintenance, and it requires minimal upkeep between appointments. If you add subtle highlights to your roots while going bronde, you can stretch this look even further.
Even still, as with all color-treated hair, you should use a color-safe hair care system complete with shampoo, conditioner, and a hair mask. Try the L'Oréal Paris EverPure Repair & Defend Shampoo, L'Oréal Paris EverPure Repair & Defend Conditioner, and the L'Oréal Paris EverPure Remedy Balm.
Maintaining your bronde hair may also require cutting back on how frequently you heat style your hair. Instead of blasting your hair with a blow dryer every day, embrace your natural texture. Spritz damp strands with the L'Oréal Paris Advanced Hairstyle AIR DRY IT Wave Swept Spray and allow your hair to air dry for beautiful, heat free waves.
Think bronde may be a little too blonde for you? Here are 9 Pretty Cool, Warm, and Neutral Shades of Brown Hair.
Discover more tips & tricks
Keep your skin happy
See all articles
Shop Featured Hair Care products
Discover More