hair color tutorials
How to Get a Light Golden Brown Hair Color
January 03, 2020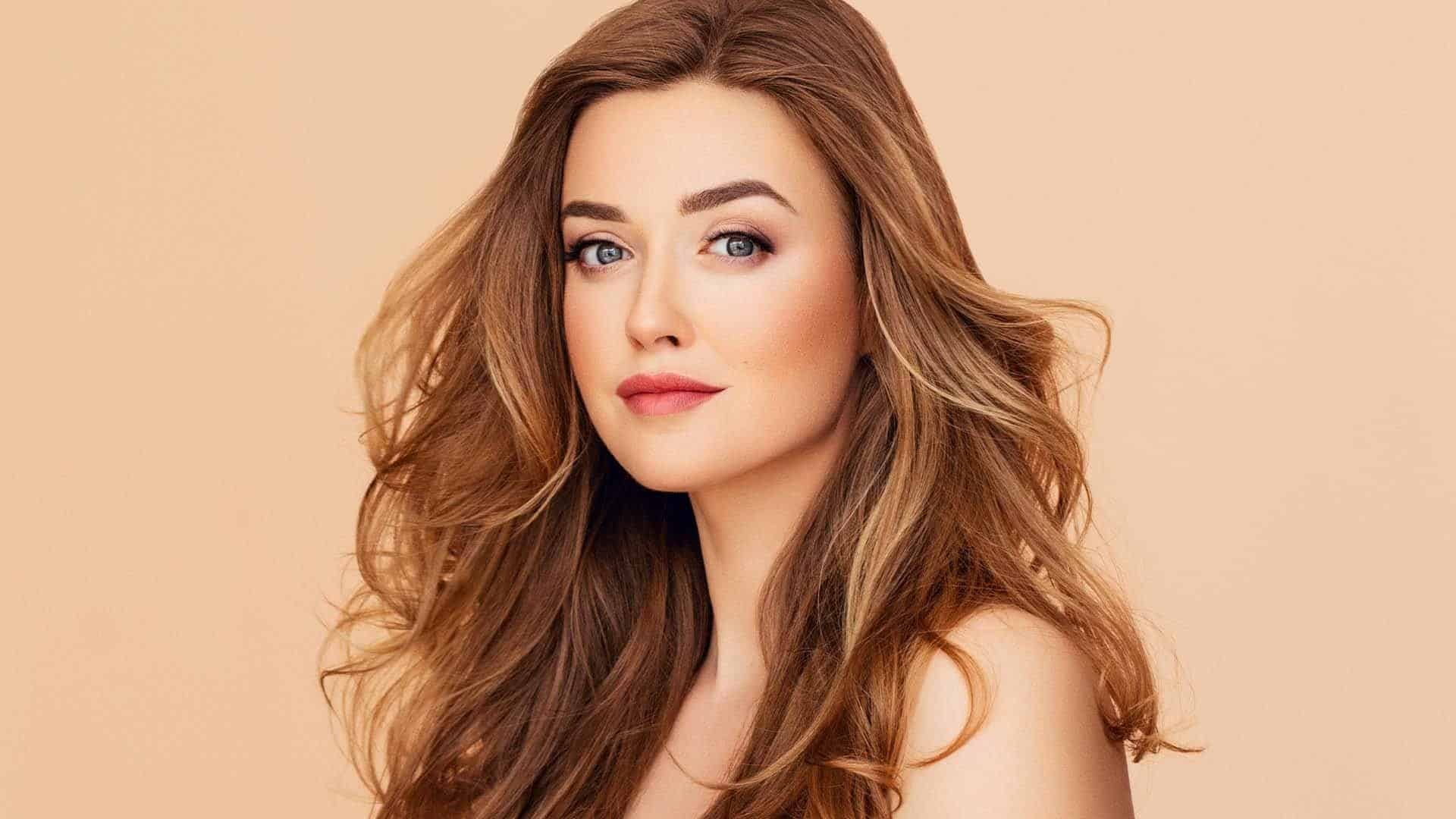 There's no better time than the present to embrace a lighter look—when it comes to your hair color, that is. And what better color to try than light golden brown? This sun-kissed hue is oh-so-perfect for warming up during the chilly winter months and looks especially pretty when paired with loose, wavy hair. Want to get a light golden brown hair color for yourself? Here's what you need to know about going golden brown. Bonus: We'll also be sharing a few helpful hair care tips for color-treated hair.
WHAT TO KNOW BEFORE TRYING LIGHT GOLDEN BROWN HAIR
When it comes to dyeing your hair lighter, keep in mind that the darker your starting color, the more work it will take to reach your desired level of lightness. That's why it can sometimes be a good idea to visit a professional if you're a dark brunette who's looking to go lighter. A pro colorist will be able to tell you just how long of a process it will be to achieve light golden brown hair (it can take multiple sessions!) and will be able to guide you through it from start to finish. With that said, you can also get the look at home, and we're about to tell you how.
HOW TO GET LIGHT GOLDEN BROWN HAIR AT HOME
Want to get a golden brown hair color at home? You've got plenty of options! Try the L'Oréal Paris Superior Preference Fade-Defying Shine Permanent Hair Color in Hi-Lift Gold Brown, L'Oréal Paris Féria in Light Golden Brown, or L'Oréal Paris Excellence Créme Permanent Triple Protection Hair Color in Light Golden Brown. Just make sure to follow the directions on the packaging when you're ready to bring your light golden brown hair color to life!
HOW TO TAKE CARE OF LIGHT GOLDEN BROWN HAIR
Once you've colored your hair to your perfect shade of light golden brown hair, following a hair care routine for color-treated hair is definitely important. Follow these tips to help take care of your beautiful mane.
TIP #1: SWITCH YOUR SHAMPOO AND CONDITIONER
Make room in your shower for products that are sulfate-free and suited to color-treated hair, like the L'Oréal Paris EverPure Repair and Defend Shampoo and L'Oréal Paris EverPure Repair and Defend Conditioner. Apply the shampoo to wet hair, gently massaging it onto your hair and scalp, then rinsing out. Follow up by applying the conditioner and leaving it on for one to two minutes before rinsing.
TIP #2: SWAP IN A HAIR MASK TWICE A WEEK
When you have color-treated hair, you may find that it needs a little extra something-something to look its best. So, twice a week (or as needed), swap out the above conditioner for the L'Oréal Paris EverPure Repair Remedy Balm. After shampooing, apply the hair mask, leave it on for three to five minutes, then rinse out.
TIP #3: PUT DOWN THE HEAT TOOLS
Light golden brown hair + beachy waves = a perfect pairing. That means it's time to give your blow-dryer a much-needed break. Laying off the heat gives you the opportunity to put your natural texture on display. After hopping out of the shower, gently towel-dry your strands (blotting with a cotton T-shirt can be gentler than using a towel) and spritz on a wave spray, letting your hair air dry. If your mane is on the straighter side, create a braid and undo it once your hair has dried.
TIP #4: TEMPORARILY COVER UP GRAY ROOTS
No time to make it to the salon or do a touch-up at home? No problem! You can temporarily hide your gray roots with the L'Oréal Paris Magic Root Cover Up, which is available in a variety of brown and blonde shades and lasts one shampoo. To use, first shake the can well, then hold it four to six inches away from your hair and spray the color directly onto your roots and partially through the rest of your hair to help blend in the color. No one will ever know you've been too busy for a touch-up!
Next: 22 Reddish Brown Hair Colors We Think You Should Consider
Discover more tips & tricks
Keep your skin happy
See all articles
Shop Featured Hair Care products
Discover More