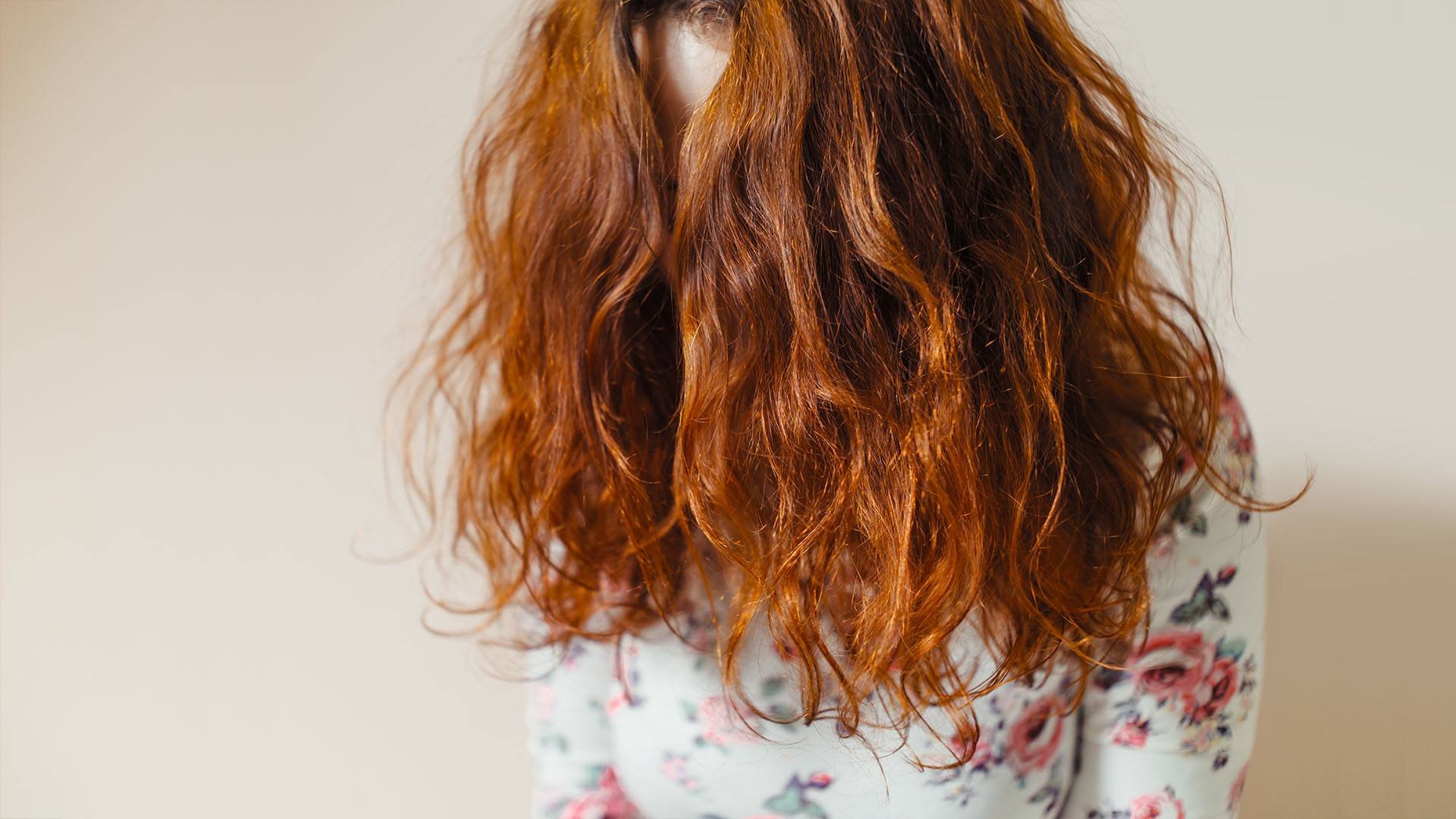 hair color tutorials
How to Get Red Hair Dye Out of Your Hair
When it comes to switching up your look, you can count on a stunning hair color to deliver. There's a reason why coloring your strands will never go out of style, and that's because it's the perfect way to add some newness and creativity to your hair. A fiery red hue can transform your look and give you a boost of confidence, but when it comes to coloring your hair red, there is a downside—how hard it can be to get rid of when you're ready to move on. Lucky for you, there are a few steps you can take to leave red hair in the past. We're sharing our best tips for how to get red dye out of your hair so you can get back to your natural color.
WHAT TO KNOW ABOUT DIFFERENT TYPES OF RED HAIR DYE
You're ready to leave your red hair color behind, but it's important to understand which type of hair dye you used in order to properly remove it. If you're working with temporary hair color, like the L'Oréal Paris Colorista Hair Makeup Temporary 1-Day Hair Color Spray, you can wash out the formula whenever you're ready and start fresh. It's that easy.
For semi-permanent hair dye, like the L'Oréal Paris Colorista Semi-Permanent Hair Color, the color will gradually fade over time with shampooing, but a little bit of the red hue may linger.
Permanent hair color is definitely more tricky to remove, but not impossible. You can use quick techniques such as hair color removers and correctors to help get red out of hair, but you might not be able to restore your natural hair color—at least not as quickly as you would like to.
HOW TO GET RED DYE OUT OF HAIR
Ready to say goodbye to those red tones? Follow our tips below to learn how to get red out of your hair.
1. TRY A HAIR COLOR REMOVER
Contrary to popular belief, once you commit to a red hair color, you're not necessarily stuck with it until it fades. Like we mentioned above, there are a few solutions to get rid of red pigments, and the first one you should get acquainted with is hair color remover.
The L'Oréal Paris Colorist Secrets Hair Color Remover works wonders to remove permanent hair color all in one step. While this hair color remover won't restore your hair to its natural hue, it does prep your strands for new hair color. Just be sure to have an at-home hair color kit handy so you can dye your hair its next shade and pull your look together perfectly.
2. GRAB A HAIR BLEACH KIT
While you may have used hair bleach in the past to lighten up your strands, it's also great at removing unwanted color from your hair, and you can bleach your hair all on your own at home. All you need is the right hair bleaching kit to transform your hair. Grab the L'Oréal Paris Feria Hyper Platinum Advanced Lightening System Bleach and simply follow the instructions on the box to get your desired results. After you've bleached your hair, you can leave it as is, or you can change it up and opt for a new shade.
3. GO DARKER
If you're contemplating a darker hair color for your next mane makeover, you're in luck. Coloring over your current hue shouldn't be too hard. You can use an at-home dye like the L'Oréal Paris Féria Multi-Faceted Shimmering Colour over your red hair to overhaul your look. Keep in mind, it may be best to stick with warm-toned browns like Bronzed Brown and blacks as those will play with the undertones of your red hair best.
4. REACH FOR A GREEN SHAMPOO
When your hair isn't totally red but has red undertones, you can turn to the color wheel for help. If you need a refresher, the color wheel is all about identifying contrasting colors that sit across from each other. With that knowledge, you'll be able to fix or correct any color job. For example, when it comes to hair with red tones, you'll want to use a green shampoo to neutralize those tones. Add a green shampoo and conditioner to your hair care routine to see the magic this hair care combo can work.
5. LET THE COLOR NATURALLY FADE
While giving your red hair color time to fade or grow out may be the last thing you want, it doesn't hurt to give it a try if all other options are off the table. With semi- and demi-permanent shades, the color will fade out over time. For permanent dye, you can wait for your strands to grow out if you're open to rocking a rooted look for a while.
Photo Credit: Chaunte Vaughn
Next: This Fun Virtual Try-On Tool Is A Must Before You Color Your Hair
Discover more tips & tricks
Keep your skin happy
See all articles
Shop Featured Hair Color products
Discover More