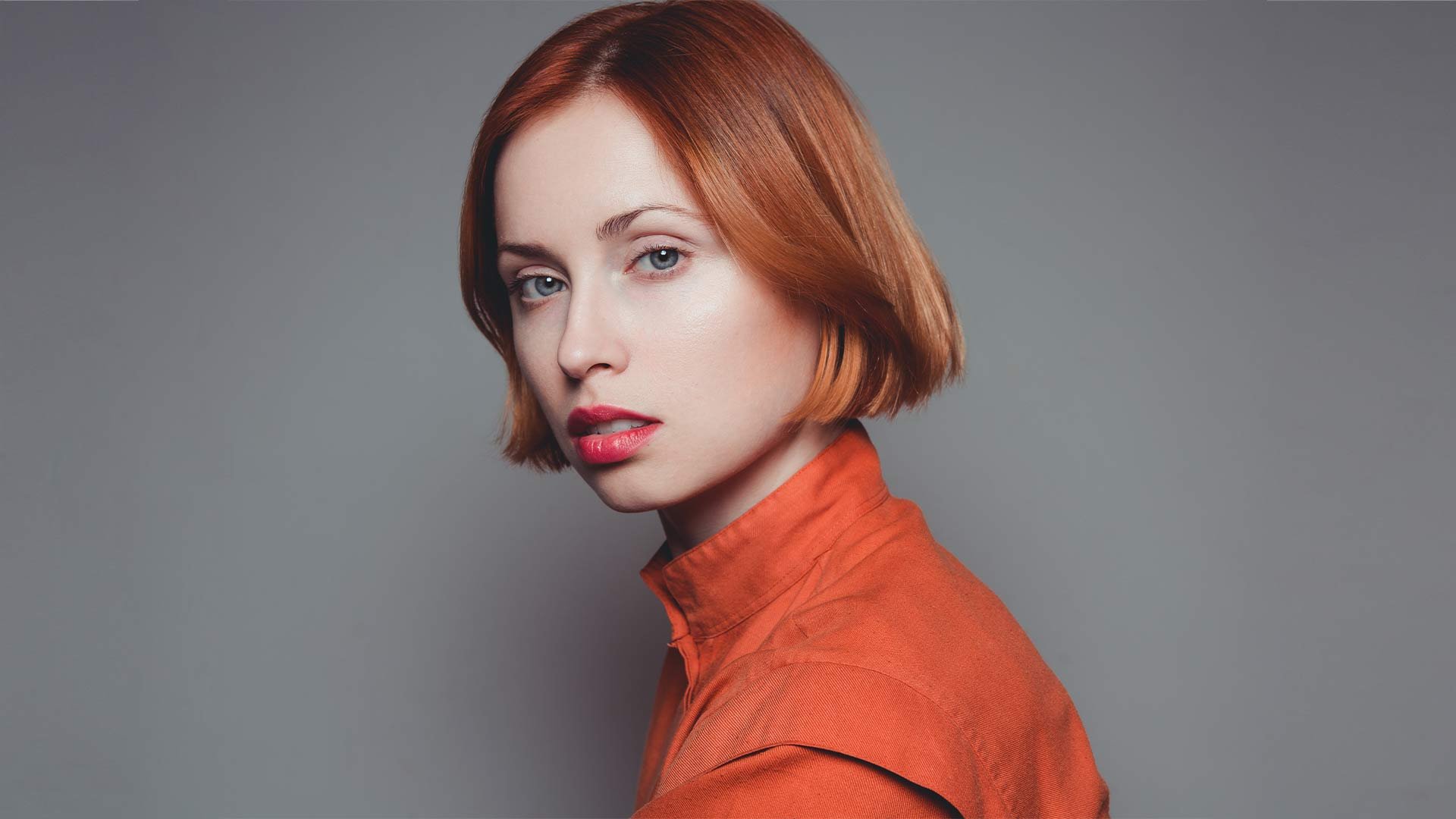 hair color trends
Satisfy Your PSL Craving With a Pumpkin Spice Hair Color
Fall might be making way for winter as you read this, but one of fall's biggest hair color trends—pumpkin spice hair—is still going strong. This coppery hair color hit the beauty scene in 2016 and was inspired by all of those delicious pumpkin-spice flavored coffee drinks served at your favorite café. As we head into 2021 almost five years later, pumpkin spice hair is still one of the most desirable hair colors of the moment, proving that this hair color trend wasn't just some passing fad. If you want to try pumpkin spice hair yourself, keep reading for all the details on this buzzy hair color trend. We're sharing everything from how to find the right shade of pumpkin spice hair for your skin tone to how to do a DIY pumpkin spice hair color dye job to how to take care of color-treated hair. It's time to pumpkin spice up your life with a pretty new hair color.
WHAT IS PUMPKIN SPICE HAIR?
Before diving into how to color your hair a pumpkin spice shade, let's define what this hair color actually looks like. If you're worried that pumpkin spice hair is too orange, don't fret any longer. Pumpkin spice hair is a warm brown hair color that has red and copper undertones reminiscent of fall leaves—sounds seriously pretty, right? (Here are the 6 Best Red Hair Color Ideas For Winter.)
WHAT SHADE OF PUMPKIN SPICE HAIR IS RIGHT FOR YOU?
One of the best things about pumpkin spice hair is that it's customizable—meaning you can create a unique shade that's flattering to you. Use your skin tone as a guide to find the most complementary shade of pumpkin spice hair for you. If you have a fair skin tone, opt for pumpkin spice hair with copper and orange tones; if you have a darker skin tone, go for pumpkin spice hair with honey and amber tones. You can also add golden blonde highlights to your pumpkin spice hair for more dimension. If you're heading to the salon, ask your colorist about adding balayage highlights to brighten up your pumpkin spice hair. To bring this autumn-inspired hair color into winter, ask for slightly darker tones to be added to your hair.
WHAT SHOULD YOU KNOW BEFORE GETTING PUMPKIN SPICE HAIR?
Go into your pumpkin spice hair color session fully prepared. Keep in mind that adding highlights to your hair will require bleaching. The darker your base shade, the more work will be necessary to achieve your desired end result. Plus, pumpkin spice hair isn't exactly low maintenance—root regrowth will be noticeable. So, you'll want to budget time for regular touch ups if you want to keep your pumpkin spice hair around for a while.
HOW DO YOU GET A PUMPKIN SPICE HAIR COLOR AT HOME?
Since pumpkin spice hair is so customizable, a professional colorist can help you get the look you want. But you can also get an all-over pumpkin spice hair at home if you're more of a DIY dye job kind of gal. Try the L'Oréal Paris Féria in Power Copper to get a pumpkin spice-inspired hair color that's perfect for the colder weather. Follow the instructions on the packing to get the pumpkin spice hair look you're craving.
HOW DO YOU TAKE CARE OF PUMPKIN SPICE HAIR?
Once you have pumpkin spice hair, your work isn't done. Colored hair requires special care, so it's time to take your hair care routine up a notch. Reach for a system of shampoo, conditioner, and hair mask formulated for color-treated hair, like the L'Oréal Paris Elvive Color Vibrancy Protecting Shampoo, L'Oréal Paris Elvive Color Vibrancy Protecting Conditioner, and L'Oréal Paris Elvive Color Vibrancy Repair and Protect Balm. If you find your hair could use an extra hydration boost, consider swapping our conditioner rec for a coordinating daily deep conditioner, like our L'Oréal Paris Elvive Color Vibrancy Rapid Reviver Deep Conditioner.
Next up: We've got plenty of other hair color trends besides pumpkin spice hair to tell you about. Check out How To Get Rose Gold Hair in 3 Easy Steps, How To Do Neon Hair, and How To Bring a Dusty Lilac Hair Color To Life.
Discover more tips & tricks
Keep your skin happy
See all articles