color treated hair
The Redhead's Guide to Avoiding Faded Red Hair
February 28, 2020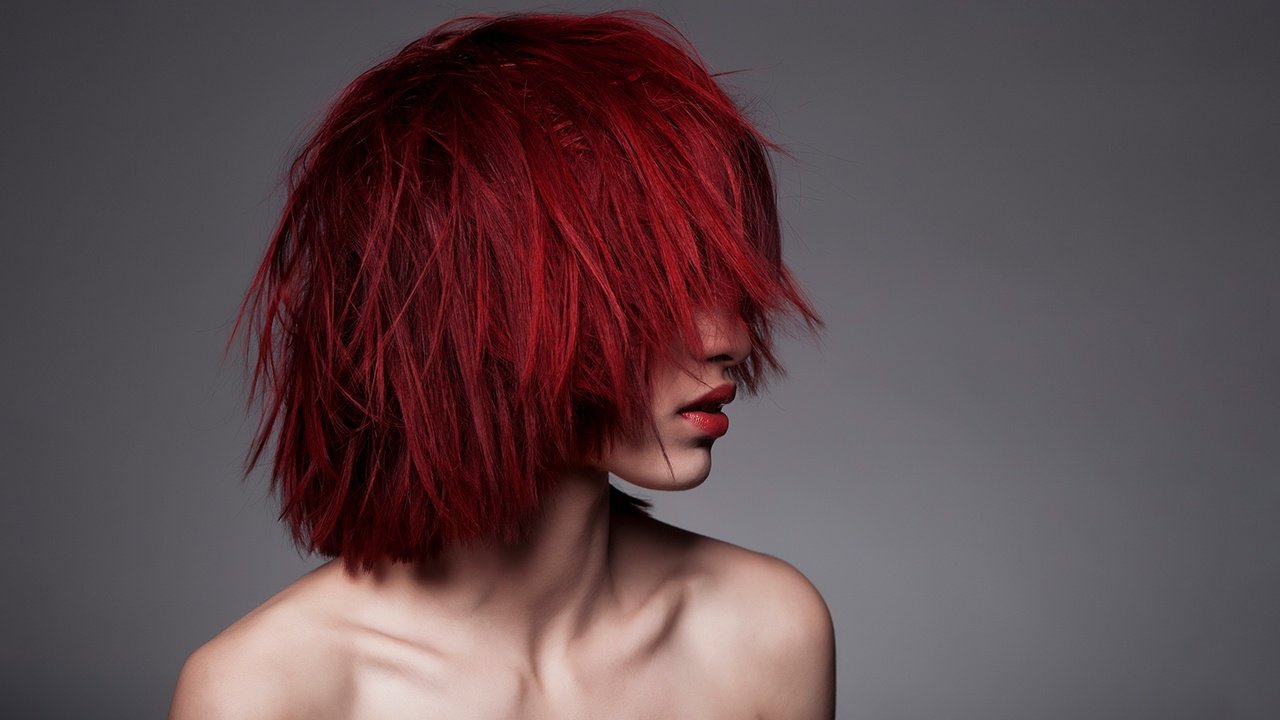 If you're a redhead, you're well aware that your hair is pretty much your number one defining characteristic. And if you weren't born with fiery red locks (AKA you dye your hair), you know that your crimson hair color can fade away pretty easily. That's why it's absolutely essential to be well-versed in the maintenance and extra TLC your color-treated hair so badly needs. Luckily, we're here to offer easy-to-follow advice for avoiding faded red hair. So, what are you waiting for? Add these eight tips to your hair care routine today!
9 HAIR CARE TIPS FOR AVOIDING FADED RED HAIR
Without further ado, here's how to care for your red mane!
1. GO A SHADE DARKER THAN YOUR DESIRED HUE
Since fading can happen, consider coloring your hair a shade or two darker than what you actually want in order to prolong the appearance of your dyed 'do. If you're an at-home color kind of gal, try the L'Oréal Paris Superior Preference Fade-Defying Shine Permanent Hair Color, which is available in a variety of red shades.
2. TOUCH UP YOUR ROOTS
When you start to notice your roots growing out, reach for a temporary root touch-up spray. The L'Oréal Paris Magic Root Cover Up can be used to conceal roots and grays in seconds. Shake well, hold the can four to six inches from your hair, and spray for perfectly blended color. Roots, who?
3. USE PRODUCTS THAT ARE SAFE FOR COLOR-TREATED HAIR
When you do wash your strands, reach for a shampoo and conditioner that has been created for color-treated hair, such as the L'Oréal Paris Elvive Color Vibrancy Protecting Shampoo and L'Oréal Paris Elvive Color Vibrancy Protecting Conditioner. Both are formulated with an antioxidant and UV filter and ceramides to help protect the hair fiber to preserve color and mend damaged, processed fibers. Gently massage the shampoo onto wet hair, then rinse. Follow up by slathering on the conditioner and leave it on for one to three minutes, then rinse again.
You may also want to consider adding a hair mask, like the L'Oréal Paris Elvive Color Vibrancy Repair & Protect Balm, to your beauty routine once or twice a week. To use, apply it after shampooing (in place of conditioner) and leave it on for three to five minutes, then rinse.
4. INVEST IN A COLOR-DEPOSITING CONDITIONER
Another way to steer clear of faded red hair is to add a color-depositing conditioner to your routine. Formulated with red pigments, it'll revive your mane between color touch-ups. Use when you feel like your strands could use a refresh.
5. BE EXTRA GENTLE WHEN YOUR HAIR IS WET
After you've washed your hair, make sure to put as much care into the way you brush it as you put into the products you use to care for it. While wet hair seems more manageable than dry hair, it's not a good idea to brush through it. So, think twice before yanking a regular old brush through your strands—instead, pick up a brush designed specifically for wet hair to reduce the possibility of breakage.
6. DITCH THE HEAT TOOLS
Give your pretty red hair a break! Instead of using blow-dryers, flat irons, and curling wands to style your strands, air dry it instead. Your natural texture, coupled with your gorgeous hue, is a pairing that can't be beat! Apply a texture spray on damp hair, braid, and allow your hair to air dry. Once your strands are dried, remove your braid to reveal effortless waves. So pretty!
7. REACH FOR A DRY SHAMPOO
When your strands are in need of a refresh, reach for a dry shampoo to disguise your oily roots. Just make sure to pick up a can that has an invisible formula, rather than one that will leave white residue on your red color.
8. LET THE FADE WORK FOR YOU, NOT AGAINST YOU
It's inevitable: Eventually, you'll be stuck with faded red hair. But that's not necessarily a bad thing! If you don't feel like touching up your roots, lived-in roots are totally of the moment, so go ahead and rock them proudly.
9. BEGIN THE DYEING PROCESS ALL OVER AGAIN
Ready to start anew? Call up your salon to book your next appointment or buy a box of your favorite hair dye to color your mane at home. Since red hair can fade quickly, it's a good idea to make your next hair color appointment in advance or keep an extra box of your go-to at-home hair color on hand.
Need a little inspo for going red? Here are 25 Pretty Cool, Warm, and Neutral Shades of Red Hair.
Discover more tips & tricks
Keep your skin happy
See all articles
Shop Featured Hair Color products
Discover More