hair color trends
3 Cinnamon Hair Color Ideas To Spice Up Your Strands
October 09, 2020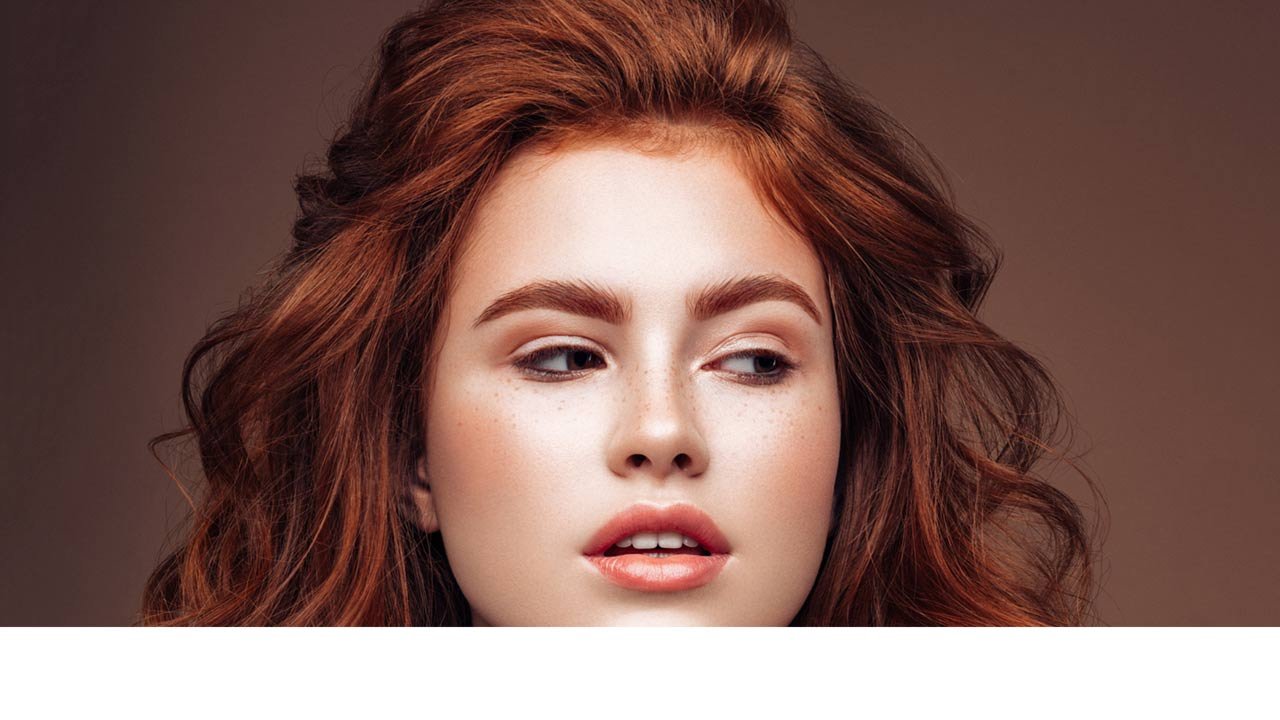 Sure, pumpkin spice is a fan favorite, but you can't forget about the OG spice: cinnamon! Whether sprinkled on top of a bowl of oatmeal, in a slice of apple pie, or in your morning coffee, we'd consider this fan-favorite a classic when it comes to spices. Which is why it comes as no surprise that cinnamon hair color is the latest hair color trend. That's right—cinnamon hair is happening, and it's safe to say you're about to be obsessed. If you're wondering what exactly cinnamon hair entails, think about the spice in question, and you will likely have an idea of the hues involved. Read on to learn everything you need to know about getting a cinnamon brown hair color, including three different variations on the trend.
WHAT IS A CINNAMON HAIR COLOR?
Like we said, cinnamon hair is all about replicating the shades of cinnamon throughout your mane. The result is a seriously gorgeous, dimensional, and—dare we say it—spicy hair color. Cinnamon hair can be achieved a few ways, depending on if you'd like to emphasize shades of brown, ginger, or red.
3 CINNAMON HAIR COLOR IDEAS
If you're ready to try this cinnamon hair for yourself, we have three variations of the shade you should consider.
#1. CINNAMON HAIR
A traditional cinnamon hair color resembles ginger hair. The reddish-brown hue can be brought to life with dimensional highlights and lowlights, but stays toward the red end of the color spectrum. Try using our L'Oréal Paris Excellence Créme Permanent Triple Protection Hair Color in Light Auburn to DIY the color.
#2. CINNAMON HIGHLIGHTS
If you aren't quite sure if you can commit to a cinnamon hair color, consider spicing up your mane with cinnamon highlights. As you can probably imagine, this involves having your colorist paint ginger-colored highlights throughout your mane. We love the dimension and warmth they can add to dark brown and even black hair.
#3. CINNAMON BROWN HAIR
This brunette hair color is brought to life with milky brown, ginger, and red highlights weaved throughout a medium brown base. It's also the perfect way for those with naturally brown hair to add a fun twist to their mane. For DIY cinnamon brown hair, use the L'Oréal Paris Colorista Hair Makeup Temporary 1-Day Hair Color in BronzeAuburn and L'Oréal Paris Colorista Hair Makeup Temporary 1-Day Hair Color Spray in Gold to color small sections throughout your brunette base. When you're ready to part with the color, simply shampoo your hair to wash away any residue—then try again!
HOW TO TAKE CARE OF CINNAMON HAIR
If you've decided to commit to a cinnamon hair color, you'll want to upgrade your hair-care routine to ensure your strands look their best. Take note of the following to do just that.
TIP #1: USE A COLOR-SAFE SHAMPOO AND CONDITIONER
The most important thing to change when you get a new hair color is your shampoo and conditioner! Rather than your usual shower favorites, you'll want to switch to a system that's formulated for color-treated hair. Give the L'Oréal Paris Elvive Color Vibrancy Protecting Shampoo and L'Oréal Paris Elvive Color Vibrancy Protecting Conditioner a try, and complete the system with the L'Oréal Paris Elvive Color Vibrancy Repair and Protect Balm.
TIP #2: DEEP CONDITION YOUR STRANDS
Colored hair needs a little extra love, in case you didn't know. That's why, a few times a week, it's a smart idea to swap out your conditioner for a deep conditioner. The L'Oréal Paris Elvive Color Vibrancy Rapid Reviver Deep Conditioner coordinates with the above system to help hydrate each strand for shinier, silkier hair.
TIP #3: SCHEDULE REGULAR TOUCH UPS
One of the first giveaways of colored hair is grown out roots! Make sure to book routine visits with your colorist to refresh your 'do, and avoid any harsh demarcation lines that can take away from your beautiful hair color.
HOW TO STYLE YOUR NEW CINNAMON HAIR COLOR
If you're wondering what hairstyle will best flatter your cinnamon brown hair color, we have a few options for you to try below.
HAIRSTYLE #1: VOLUMINOUS CURLS
Big, voluminous curls are one of the best ways to showcase a dimensional hair color. Grab your curling iron and head over to our article, How To Create Voluminous Curls on Any Hair Type, for a step-by-step tutorial.
HAIRSTYLE #2: 4-STRAND BRAID
It's no secret that braids and highlights are a perfect match. Switch things up from a traditional braid and try a four-strand braid instead. The added strand will totally transform the classic hairstyle. Learn how to weave one from this tutorial: How To Do a 4-Strand Braid.
HAIRSTYLE #3: HALF-UP TOP KNOT
Last but not least, consider pulling half of your hair into a top knot. This will not only show off your highlights but also get your hair out of your face while still showing off your length. It's a win-win!
Next up: Cinnamon hair isn't the only way to spice up your mane. Here's How To Get a Pumpkin Spice Hair Color.
Discover more tips & tricks
Keep your skin happy
See all articles
Shop Featured Hair Care products
Discover More