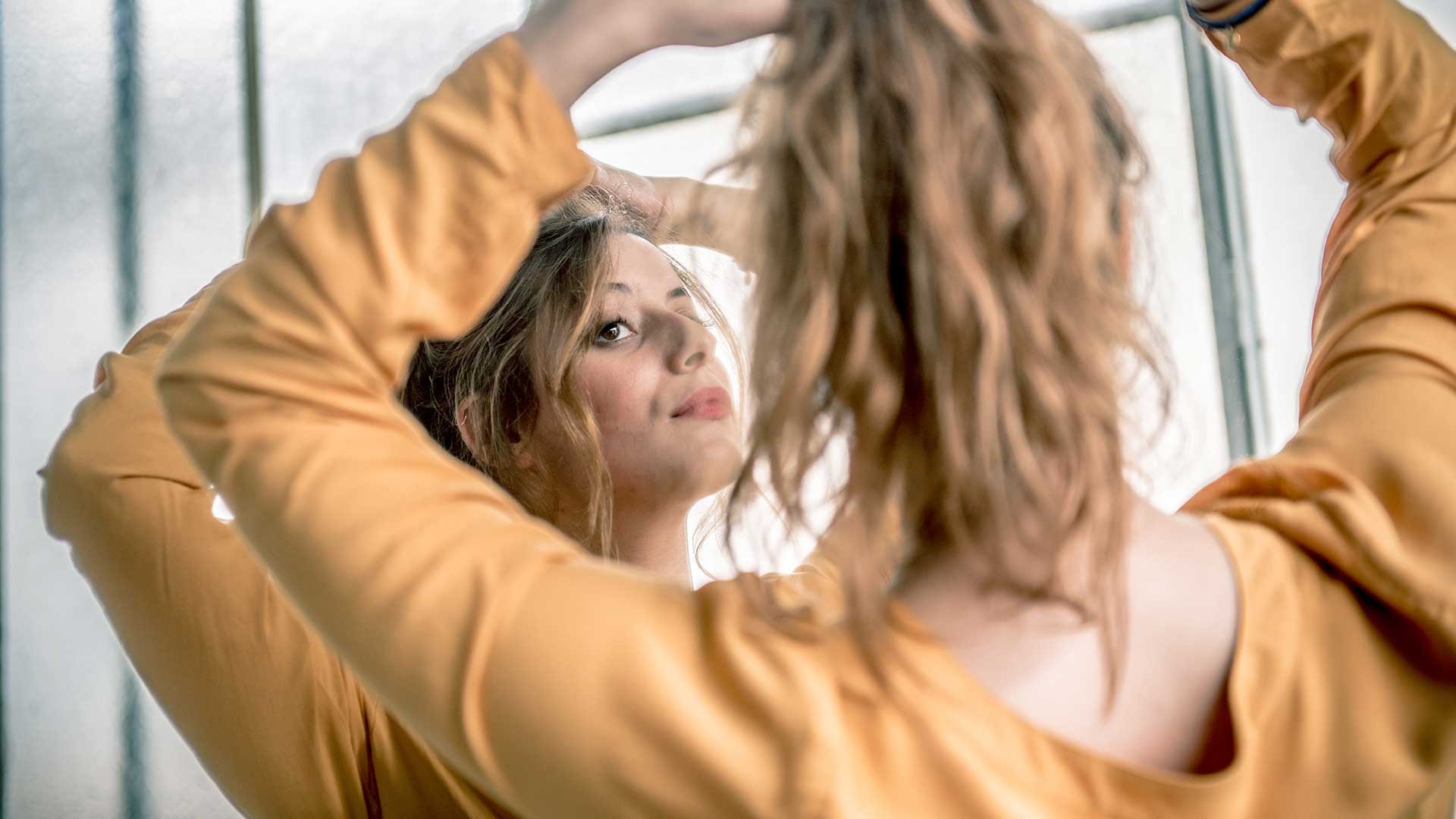 color treated hair
How To Care For Bleach-Damaged Hair
Hair color comes in handy when it's time to jazz up your locks, but one misstep during the application process can wreak havoc on your strands, especially when using bleach. And when it comes to caring for bleached hair with damage, you may experience signs of brittleness, hair breakage, and more—which can be frustrating to tackle. That's why it's essential to use the proper hair care routine to get your strands back in shape. If you're not sure where to start, we can help. Ahead, we're sharing tips on how to care for bleached-damaged hair, including the best shampoo and other products to help revive your mane.
What Happens When You Bleach Your Hair?
The purpose of bleach on hair is to reach deep down into the hair shaft and lift the color. But according to the Cleveland clinic this process can strip all the protective fibers and oils within your mane. The end result is strands that are more susceptible and prone to becoming dry and damaged. Fortunately, bleach damage to your hair won't last forever. It just requires some extra TLC and patience to let the damage grow out over time.
How To Care For Bleached Hair With Damage
Consider our five tips below to help you care for bleached-damaged hair.
Tip #1: Use Color-Safe Products
To maintain your new hue for the long haul and keep your bleached strands from becoming damaged, you'll need to use the right shampoo and conditioner. For blonde hair color reach for the L'Oréal Paris EverPure Blonde Shampoo and the L'Oréal Paris EverPure Blonde Conditioner. This sulfate-free duo is formulated with iris botanicals and helps to balance and neutralize brassiness. It also hydrates over-processed blonde hair to leave you with soft and shiny strands.
As for those who used bleach to achieve another hair color, reach for the L'Oréal Paris Elvive Color Vibrancy Protecting Shampoo and the L'Oréal Paris Elvive Color Vibrancy Protecting Conditioner. This system works to seal in hair color for up to sixty days, and it's formulated with antioxidants to keep your strands healthy. Follow up with a hair mask like the L'Oréal Paris Elvive Total Repair 5 Power Restore Multi Use Treatment in place of conditioner once or twice a week. It's formulated with repair concentrates and proteins to help strengthen weak, brittle, and damaged hair. You can use it as a rinse-out mask in the shower or as a leave-in to repair current issues and protect against future damage.
Editor's Tip: Hot showers may feel like the ultimate delight, but using too much hot water can strip your hair (and skin) of natural oils, which can lead to fading color and dryness. Play it safe and turn down the water temperature when showering.
Tip #2: Use A Leave-In Treatment
Bleach-damaged hair needs all the hydration it can get. Once your wash session is complete, follow up with a leave-in hair treatment to help seal in moisture and keep your strands hydrated. Try the L'Oréal Paris Elvive Extraordinary Oil Treatment, which works to hydrate and nourish dry hair. Apply a generous amount of product onto damp hair, massaging it into the lengths and making sure to concentrate on the ends.
Tip #3: Fight Brassiness With A Purple Shampoo and Conditioner
Bleached strands have a tendency to become brassy, which can be unflattering on a new hue. Try using a purple shampoo like the L'Oréal Paris Elvive Color Vibrancy Purple Shampoo for Color Treated Hair to get rid of unwanted warm tones. It's formulated to keep brassiness at bay and maintains your mane's vibrancy between coloring sessions. Be sure to follow up with the L'Oréal Paris Elvive Color Vibrancy Purple Conditioner for Color Treated Hair.
Tip #4: Use A Heat Protectant Before Styling
This tip goes for hair of all types because using hot tools without a heat protectant is a recipe for damage. Not to mention, it can cause your hair color to fade prematurely. Always make sure to spritz on the L'Oréal Paris Elvive Dream Lengths Heat Slayer Pre-Iron Spray Leave-In before heat-styling. Besides providing 450-degree heat protection, it works to reduce frizz, seal in shine, and hydrate your hair.
Tip #5: Shield Your Strands From The Sun
According to the American Academy of Dermatology (AAD), the sun can make hair weak, brittle, and dry, and this is especially true for a hair that's bleached. If you're planning to spend an extended amount of time outdoors, cover your hair properly and seek shade as often as possible.
Photo Credit: iStock
Discover more tips & tricks
Keep your skin happy
See all articles
Shop Featured products
Discover More