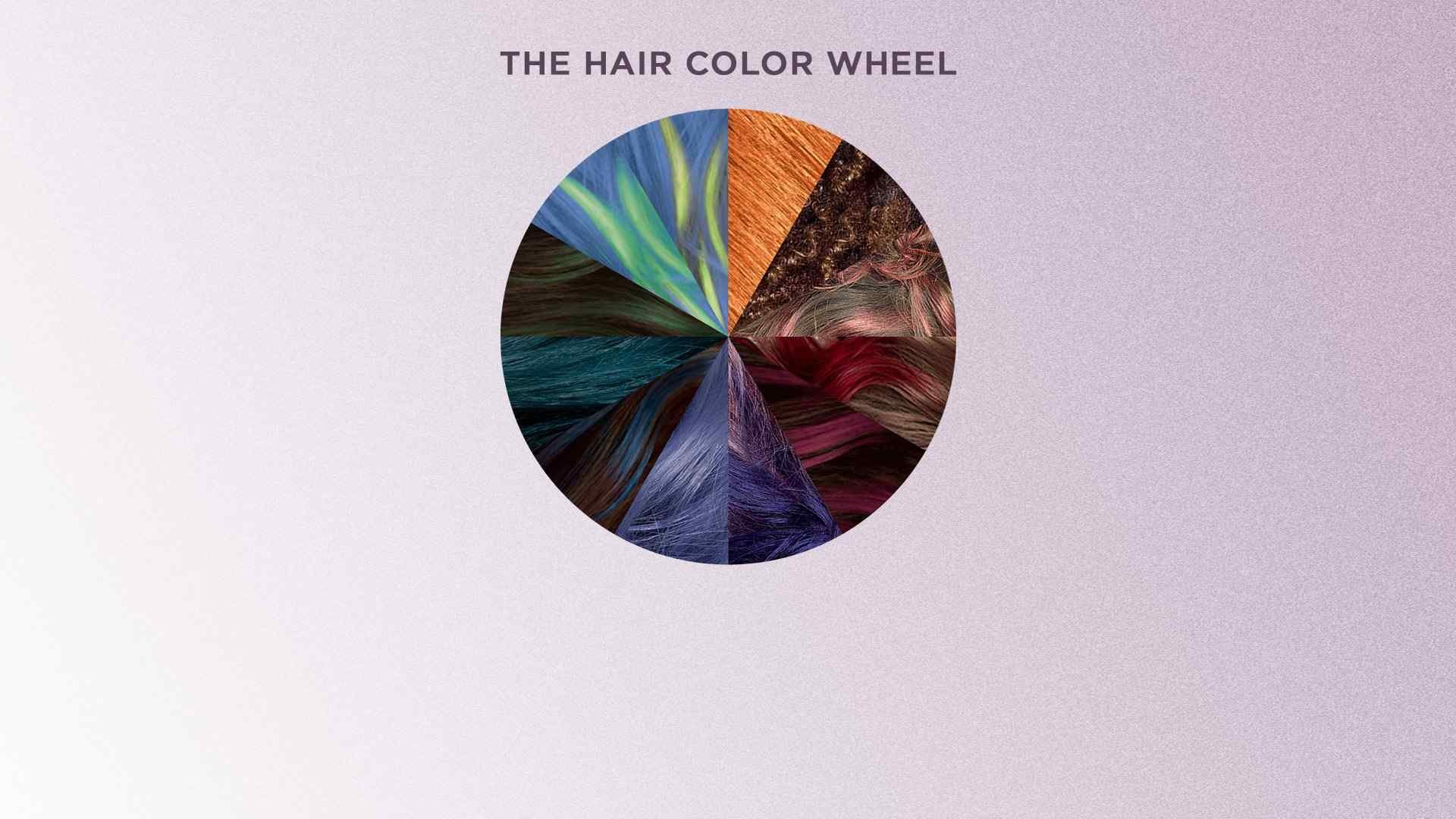 hair color application
How the Color Wheel Plays Into Dyeing Your Hair
When it comes to dyeing your hair, there are a lot of things to consider. Of course, there's the matter of which hair color trend you want to try. But once you finally decide on a color, there's still the matter of making sure said hair color looks good—and stays that way. Enter the hair color wheel. The hair color wheel is a tool professionals and amateurs alike can benefit from using, and luckily it isn't difficult to master. Below, we're everything you need to know about this color wheel, from what it is to how you can use it for at-home hair care.
WHAT IS THE HAIR COLOR WHEEL?
So, what exactly is the hair color wheel? It's quite simple, actually. This handy tool is the same as the regular color wheel you learned about back in elementary school art class; only now, it's being applied to hair color. Simple, right?
WHAT IS THE COLOR WHEEL?
Sure, you may remember what the color wheel is from back in the day, but chances are you're a bit rusty on how it all works. If that's the case, let's have a little refresher course. The color wheel features 12 shades making up a wheel, with contrasting colors located across from each other. Its purpose is to display the relationship between different colors. The wheel starts with orange-yellow at the top right, working its way through orange, red-orange, red, violet-red, violet, blue-violet, blue, blue-green, green, yellow-green, and yellow, clockwise.
HOW YOUR COLORIST USES THE COLOR WHEEL
Now that you know the deal with the hair color wheel, you might be starting to guess how your colorist could put it to use. The hair color wheel comes in handy when fixing and color-correcting a dye job gone wrong or strands that have become brassy over time.
Depending on the color damage, your colorist will either use permanent hair color, a gloss, glaze, or hair toner to get your strands back to looking their best. If a client shows up with yellow hair, a colorist will likely use a purple product to neutralize their mane. Have orange hair? Blue will fix that! See where we're going with this? Colorists are able to use their knowledge of the color wheel to counteract any unwanted hues that are taking over your mane!
HOW TO USE THE COLOR WHEEL FOR AT-HOME HAIR CARE
Just as your colorist can use the hair color wheel to get your strands back on track, so can you! Your at-home hair care routine could certainly benefit from a color wheel-inspired trick or two, like using a colored shampoo or conditioner to neutralize tones that shouldn't be there. Not sure which color to pick up? Allow us to break it down for you.
To keep yellow tones away…use a purple shampoo and conditioner! Like we mentioned, purple is located directly across from yellow on the hair color wheel, meaning it's just the shade you need to neutralize yellow tones. Try the L'Oréal Paris Elvive Color Vibrancy Purple Shampoo for Color Treated Hair and L'Oréal Paris Elvive Color Vibrancy Purple Conditioner for Color Treated Hair.
Like to stick with sulfate-free products? Reach for the L'Oréal Paris EverPure Brass Toning Purple Sulfate Free Shampoo and L'Oréal Paris EverPure Brass Toning Purple Sulfate Free Conditioner instead.
To keep orange tones away…use a blue shampoo. Since blue is located across from orange on the hair color wheel, the blue pigments in this type of colored shampoo will get rid of unwanted brassy, orange tones.
To keep red tones away…use a green shampoo. If your goal was anything but a fiery red color, we have good news for you! Thanks to how the hair color wheel works, green shampoo will counter unwelcome red tones.
The hair color wheel plays a major role in helping your dye job look its best, but what about finding your hair color match in the first place? Check out our articles, How to Pick Your Perfect Hair Color Based on Your Eye Color and How to Find the Best Hair Color for Your Skin Tone, to learn the color theory behind it all.
Discover more tips & tricks
Keep your skin happy
See all articles
Shop Featured Hair Care products
Discover More