hair color tutorials
How To Get Platinum Blonde Hair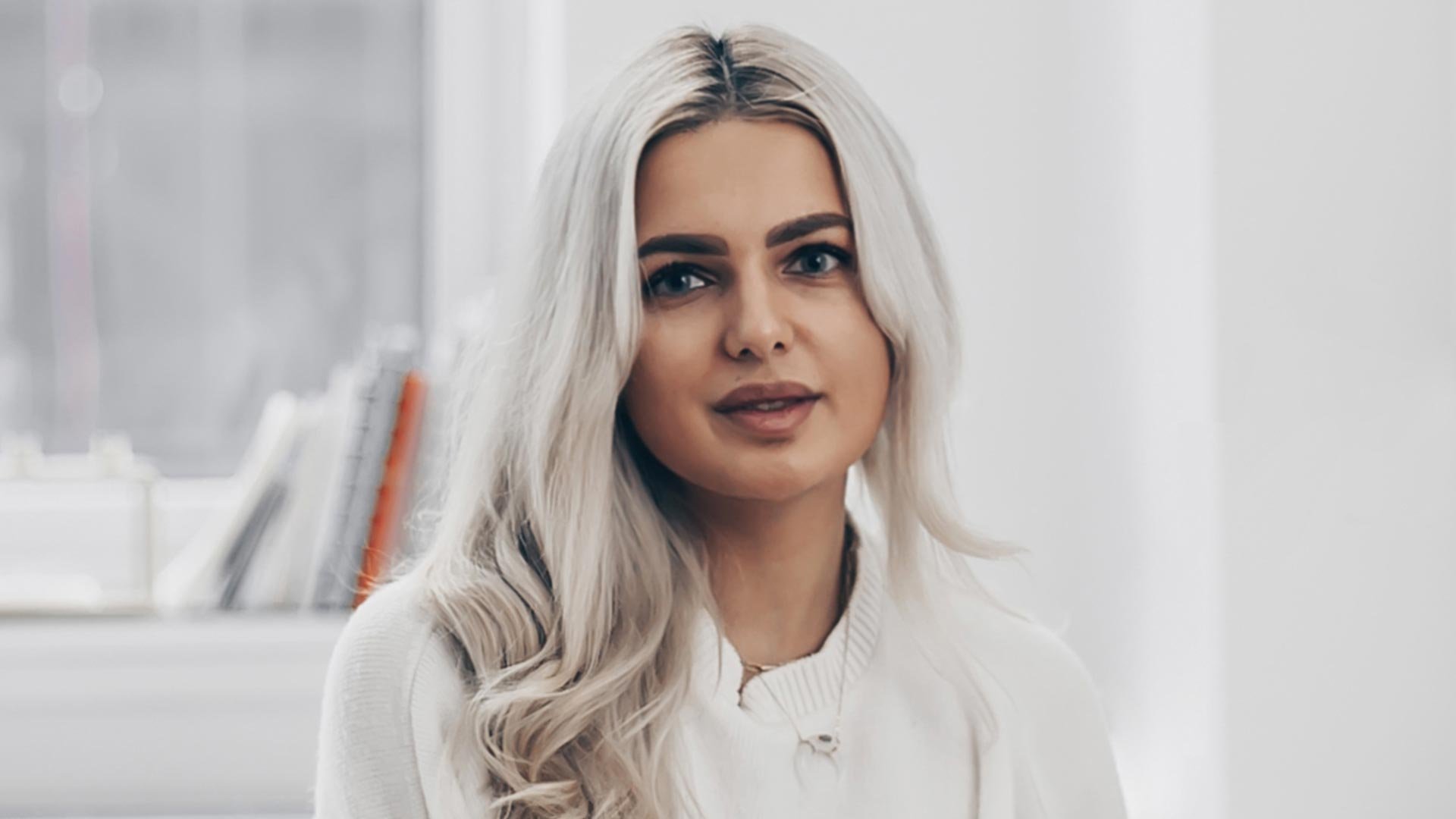 There's just something about platinum blonde hair that's so glam and alluring. So, it's no wonder why this metal-inspired hair color remains one of the biggest beauty trends through the years. Bleach blonde hair is a sparkling icy blonde color that pairs well with any outfit and garners quite a lot of attention. And since you want to be remembered for all the right reasons, it's important to approach getting a platinum hair color the right way. Below, find everything you need to know about how to get platinum, icy blonde hair.
3 TIPS FOR GOING PLATINUM BLONDE
Before you take the icy hair color plunge and dye your hair platinum blonde, inform yourself with these helpful tips that will ensure your platinum blonde hue looks its best.
TIP #1: COLOR DOES NOT COVER COLOR
If you've ever had your hair colored, you will need to have that color stripped before you start the process of becoming a platinum blonde. You can strip hair color from your mane by using a hair color remover.
TIP #2: HAVE SOME COLOR INSPIRATION
You should always have an inspo pic on hand to show your colorist. While platinum blonde hair seems pretty self-explanatory, there are actually different variations of the coveted shade. Whether you want an icy, bluish, or ivory white hue, be sure to bring a picture to the salon to serve as inspiration for your new hair color. And keep your skin tone and undertones in mind to find a shade that complements you best.
TIP #3 : BE REALISTIC
Okay, so you found a picture of a gorgeous icy blonde hair color that you can't wait to rock, but you currently have jet black hair—what do you do? Good thing you asked! It's important to go into this process managing your expectations. The darker your starting hair color, the more work it'll take to get your hair to a platinum blonde shade—you're likely looking at quite a few sessions until you reach your desired icy blonde hair color. Taking it slow will minimize hair damage and breakage. The bonus: You'll be able to rock some equally gorgeous blonde colors like golden blonde and ash blonde in-between to help you transition to your dreamy platinum hue.
HOW TO GET PLATINUM BLONDE HAIR
Getting a platinum hair color is as easy as going to the salon or trying the hair color application at home. Are you ready to be an eye-catching super-light blonde? Follow the platinum blonde hair color tutorial below!
STEP 1: DECIDE IF YOU WANT TO SEE A COLORIST OR DIY YOUR HAIR COLOR
If you're making a dramatic hair color change—like going from black hair to platinum blonde hair—it's a good idea to put it in the hands of a professional. That way, you won't have to worry about ending up with an orange-toned or brassy hue. You might have to undergo a few hair color processes to reach your desired level of platinum blonde hair. A pro colorist will be able to walk you through it from start to finish. If you decide to go to a salon, your work stops here! If you aren't making a major change and want to attempt a DIY dye job, move along to the next step.
STEP 2: GRAB A HAIR COLOR BLEACH
Depending on your original hair color, more steps may be necessary to process your old hair color out and your new hair color in. Whether you're starting with black hair or blonde, platinum blonde hair involves taking most of the pigment out of your strands for a near-white look. So you're going to need to bleach your mane before using a platinum hair dye. To do this step yourself, try using the L'Oréal Paris Féria Extra Bleach Blonding or the L'Oréal Paris Féria Hyper Platinum Advanced Lightening System Bleach to lighten your strands.
STEP 3: AND YOUR AT-HOME HAIR COLOR
You're ready to color your hair now! There are a few at-home platinum blonde hair dyes to choose from, all you have to do is pick the one that works best for you. Once you have it in hand, make sure to follow the instructions included with your box of at-home hair color.
If you want a bold platinum blonde hair color use the L'Oréal Paris Féria Absolute Platinum Extreme Platinum. This hair color will give you multi-faceted shimmering color.
If you want a subtler platinum blonde hair color try the L'Oréal Paris Féria Ultra Cool Blonde or L'Oréal Paris Superior Preference in Extra Light Ash Blonde. Both hair colors will give you the bright blonde that you're looking for with a slightly warmer hue.
If you want to go platinum blonde and cover grays use the L'Oréal Paris Excellence Crème in Extra Light Natural Blonde. This at-home platinum blonde hair color will give you rich, radiant, and gorgeous color while providing 100 percent gray coverage—even on those stubborn strands.
HOW TO TAKE CARE OF PLATINUM BLONDE HAIR
Whether your hair was colored by a professional colorist or you dyed your hair blonde at home, one thing's for sure: Platinum blonde hair requires lots of love to keep it looking gorgeous and feeling nourished. Below are tips to get you started on your new hair care routine. Your platinum blonde hair will thank you!
TIP #1: USE A BLONDE HAIR CARE SYSTEM
Switch out your go-to shampoo and conditioner for a hair care system that's formulated for blonde, color-treated hair, like the L'Oréal Paris EverPure Blonde Shampoo and L'Oréal Paris EverPure Blonde Conditioner, which can help to balance and deeply hydrate blonde hair when used together. And grab the L'Oréal Paris Le Color Gloss One Step In-Shower Toning Gloss in Cool Blonde when you want to boost your hair's color and shine without a salon visit.
TIP #2: PREPARE FOR REGULAR MAINTENANCE
When it comes to maintaining your blonde color, be prepared for regular touch-ups as your roots grow in. Platinum blonde hair isn't low maintenance—it takes a lot of upkeep. Make sure to book follow-up appointments with your colorist or keep your vanity stocked with at-home hair color so that you can touch up your roots. In a pinch, you can use a root cover-up spray like the L'Oréal Paris Magic Root Cover Up.
TIP #3: KEEP IT BRASS-FREE
Remember how we mentioned using the right shampoo and conditioner is a must for platinum hair? Well, icy blonde hair tends to get brassier more than other blonde hues, which is why a purple shampoo and conditioner is a must for your hair care arsenal. When you notice your strands getting brassy, swap the above for either the L'Oréal Paris Elvive Color Vibrancy Purple Shampoo for Color Treated Hair and L'Oréal Paris Elvive Color Vibrancy Purple Conditioner for Color Treated Hair or the L'Oréal Paris EverPure Brass Toning Purple Sulfate Free Shampoo and L'Oréal Paris EverPure Brass Toning Purple Sulfate Free Conditioner.
Photo Courtesy of L'Oréal Paris/@iblondee
Discover more tips & tricks
Keep your skin happy
See all articles
Shop Featured Hair Care products
Discover More