hair color ideas
What Is The Balayage Hair Highlighting Technique?
It's well-loved for good reason.
August 07, 2020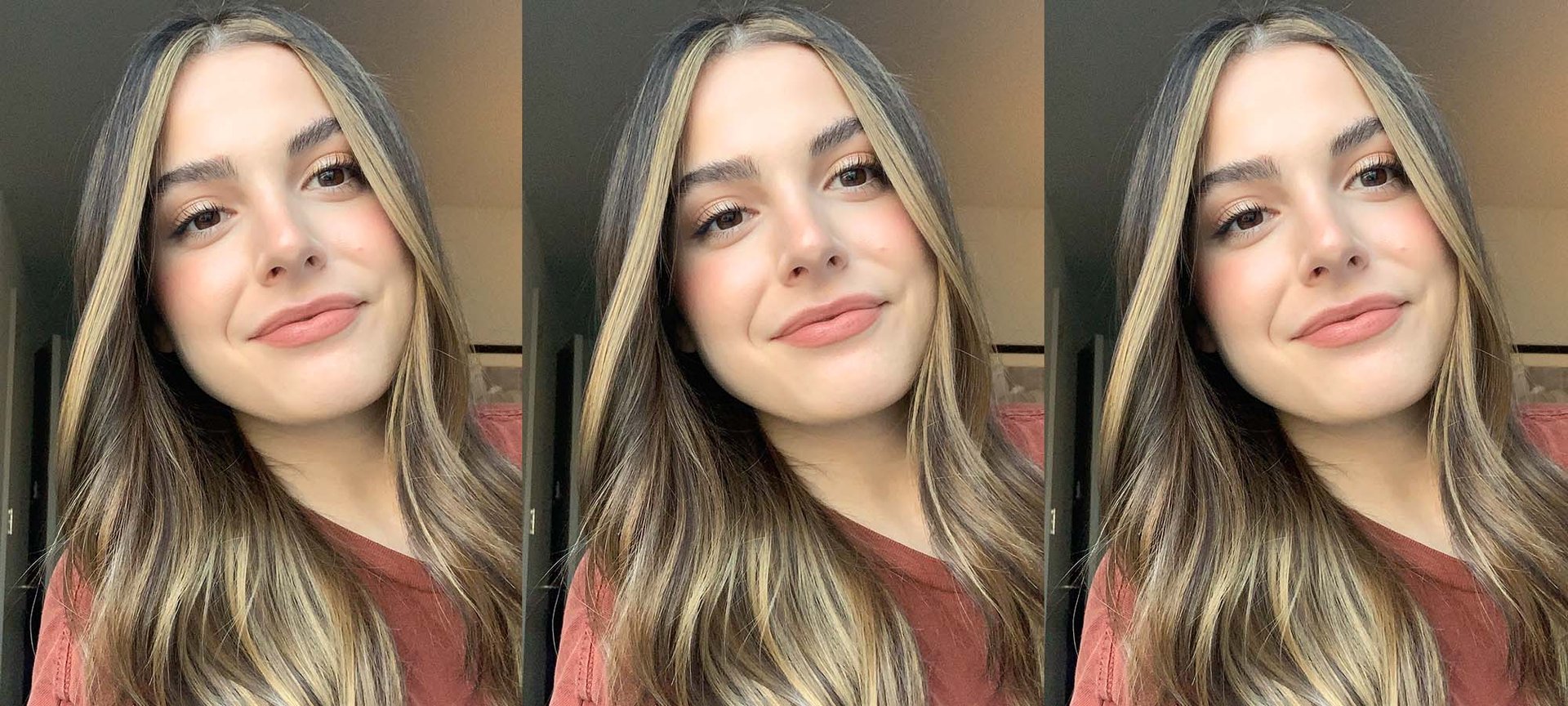 Balayage hair has remained a popular hair coloring trend in recent years. The freehand hair highlighting technique created by French colorists gives the hair gorgeous dimension. If you're still not exactly sure what balayage is, chances are you've seen balayage hair on A-listers, social media influencers, and even your friends一you probably just assumed it was regular highlights. If you're looking to spice up your hair color without totally altering your base color keep reading. We're sharing the lowdown on this hair highlighting technique, including what balayage hair color is, and how it differs from highlights so you can pick the best option for your hair.

What Is Balayage?
Let's start with the basics. The '70s are known for many things: thigh-high boots, flower power, the words 'groovy' and 'rad'—and, as it turns out, it also happens to be the decade that balayage highlights were developed. As we mentioned earlier, balayage is a highlighting technique that was created by French colorists back in the 1970's. In French, the word balayage means to sweep, which describes how the highlights are applied. Balayage highlights are painted onto the hair using a brush. They're completely freehanded, there is no cap or guide of any sort, it's all about where the colorist thinks the highlights will look best. The whole goal of a balayage hairstyle is to leave you with natural-looking, sun-kissed hair.

Balayage vs. Highlights
Rather than traditional foiling or cap techniques, balayage is a freehand technique. With foils, you'll get a very uniform finish, while with balayage, the result is more natural. This also allows the colorist to apply the color in more specific areas that they think will brighten your features. It's often applied starting lower than the roots to make it appear even more natural and lived-in.

Balayage vs. Ombré
An ombré hair color involves hair that gradually transitions from dark color at the roots to light color at the ends. Rather than creating a gradient effect, balayage highlights are placed throughout your strands in specific areas. They create a piecy, dimensional look as opposed to a more uniform color.

What To Know Before Getting Balayage Highlights
If you're looking for highlights that are as low maintenance as it gets, balayage is the way to go. You won't have to run to the salon for touch-ups every couple of weeks since you're not dyeing the entire length of your hair and there won't be a harsh line of demarcation. But just because balayage highlights are low maintenance doesn't mean there aren't facts to keep in mind before getting them.
First, balayage hair color requires a certain level of skill to create, so it's best left to a professional. As with all highlighting techniques, balayage requires lightening—and that means you'll need to have your hair bleached. Bleaching your hair can cause damage, so it's important to make sure you take care of your strands pre- and post-balayage. Depending on your hair color and length, there are some other factors to keep in mind.

Balayage On Dark Hair
Getting beautiful balayage on dark hair will require some work. The darker your starting color and the lighter you want to go with your balayage highlights, the more work it will take to achieve your desired end result. So, keep in mind that you might be in for multiple highlighting sessions depending on what you start with and what you want your hair to look like at the end of the process. While blonde balayage is one of the most common shades, there are absolutely other options that can be better suited for dark hair. To do less damage to your hair and achieve a more natural look, opting for a darker shade like caramel or auburn balayage is a good place to start.

Balayage On Light Hair
If you already have light hair, you're in luck. Lightening your strands likely won't take as many sessions as it takes to get balayage highlights on black hair or dark brown hair hair, but that will depend on how light your desired balayage highlights are. If you're looking for platinum blonde balayage, bleaching will likely still be required.

How To Maintain Balayage Hair
The great thing about balayage highlights is that they grow out very naturally. That means that there's no regrowth line, so you don't have to worry about visiting the salon regularly for touch-ups. As with any dye job, there are certain things you can do to help maintain your color and keep your hair in tip-top shape. Using color-safe shampoo and conditioner is key.
The L'Oréal Paris EverPure Sulfate-Free Bond Strengthening Color Care Shampoo and L'Oréal Paris EverPure Sulfate-Free Bond Strengthening Color Care Conditioner are great because not only are they safe on color, but they work to address hair damage from bleaching and heat-styling by reinforcing weak hair bonds from the inside out. It's also important to turn down the dial when washing your hair because hot water can strip your strands of essential oils leaving your hair feeling dry as well as causing premature color fading.
Next: How To Get A Natural-Looking Blonde Hair Color
Written and Photographed by: Alyssa Kaplan
Discover more tips & tricks
Keep your skin happy
See all articles
Shop Featured Hair Care products
Discover More