skin care concerns
The Best Face Serums For Common Skin Care Concerns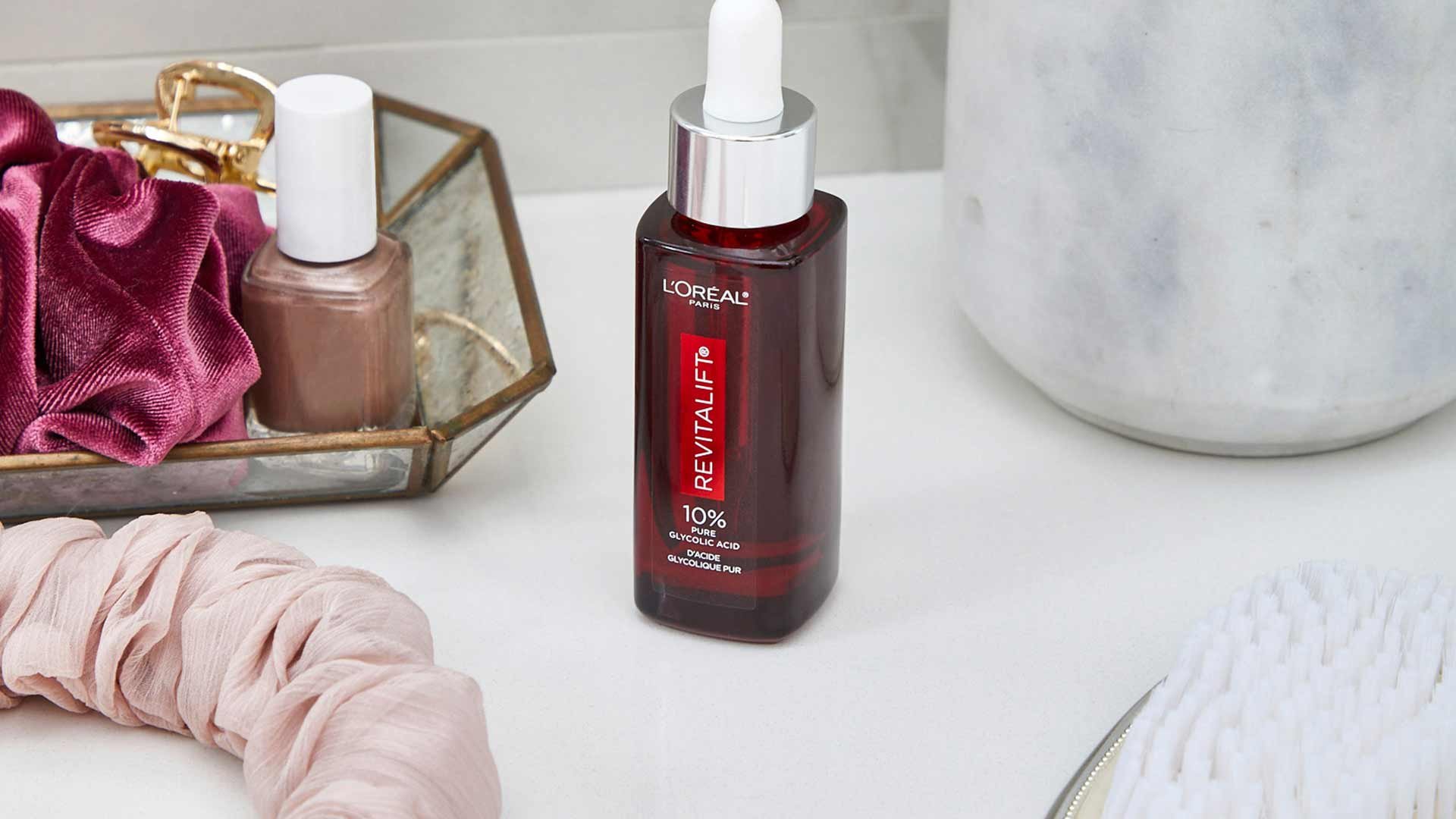 It's not news that following a basic skin care routine can help keep your complexion look great. However, welcoming new essentials into the fold can help you tackle specific skin concerns. And a face serum is an excellent product to do just that. Depending on the formula, you can address issues like fine lines and wrinkles, dryness, dullness, and dark spots. And with so many serums available it can be tricky, not to mention pricey, trying to find a serum specifically formulated to fit your needs. So, we've rounded up the best face serums you can use to address common skin care concerns. Read on to learn more about the benefits of these face serums and how to go about picking the right one for you.
How To Pick The Best Face Serum For Your Skin Concerns
Everyone has a different skin type and concerns that go with it. So, look for a face serum that includes skin care ingredients (like hyaluronic acid, and vitamin C) that will target your specific needs. Below, find our five best serums broken down by concern.
Best Face Serum For Wrinkles
Wrinkles are an anti-aging skin concern that's inevitable. To reduce the appearance of them, you'll need to look for a serum formulated with antioxidants like vitamins C and E to help protect and strengthen the skin from external aggressors. The L'Oréal Paris Age Perfect Cell Renewal Midnight Serum is formulated with an exclusive L'Oréal patented antioxidant recovery complex, which works to replenish the skin's antioxidant levels (which boost the skin's renewal process overnight), smooth out wrinkles, and lock in moisture thanks to its dose of hyaluronic acid.
Editor's Tip: This serum is designed to be used in the morning and evening helping to provide antioxidants both day and night that help protect the skin. So be sure to apply it right before slathering on your moisturizer, that way the serum can absorb into the skin properly.
Best Face Serum For Dry Skin
If you have dry skin, it's important to use a serum formulated with hyaluronic acid to provide your skin with the hydration it needs. Hyaluronic acid is a potent hydration-attracting molecule that's naturally found in the skin and helps to retain water. As we age, our levels of hyaluronic acid start to decrease that's where a hydrating serum can help save your skin. Try the L'Oréal Paris Revitalift Derm Intensives 1.5% Pure Hyaluronic Acid Serum, which works to restore your skin's hydration levels, resulting in a visibly-plumped, youthful-looking complexion. This serum also helps to reduce the appearance of wrinkles in just one week with continued use.
Editor's Tip: Add this serum into your daytime and nighttime skin care routine to get its good-for-you skin care ingredients twice daily. And be sure to apply it after cleansing your skin. This will allow the product to fully absorb, resulting in greater benefits.
Best Face Serum For Deep Wrinkles
Over time, those small fine lines that have developed on your face can transform into deep wrinkles without the proper treatment. So, opt for a face serum that includes retinol, which is a form of vitamin A that has been proven to reduce fine lines, wrinkles, and repair sun-damaged skin. Consider adding the L'Oréal Paris Revitalift Derm Intensives Night Serum, 0.3% Pure Retinol to your regimen. It's formulated with our highest concentration of pure retinol and works to reduce the appearance of deep wrinkles. It also helps to brighten your complexion, leaving you with radiant, healthy-looking skin.
Since this serum contains a high potency of retinol, start by gradually introducing it into your regimen, applying it only two to three times a week. Once your skin has adapted (less redness or tingling sensations) you can increase your usage. And be sure to follow up with a broad-spectrum sunscreen like the L'Oréal Paris Age Perfect Rosy Tone Broad Spectrum SPF 30 Sunscreen in the morning since retinol can cause sun sensitivity.
Best Face Serum For Dark Spots
When it comes to skin concerns, dark spots, sun damage, or post-acne marks are generally at the top of the list. Look for a serum formulated with glycolic acid, an alpha-hydroxy acid, known to help exfoliate dead skin cells and even skin tone. Reach for the L'Oréal Paris Revitalift Derm Intensives 10% Pure Glycolic Acid Serum, formulated with hydrating ingredients such as aloe leaf juice to help soothe the skin. This serum will work to visibly even your skin tone, reduce wrinkles, and lighten dark spots. In just one week, you'll notice visibly younger-looking skin.
Editor's Tip: Glycolic acid may also increase photosensitivity, so be sure to follow up with a moisturizer containing SPF 30 or more to protect your skin. Looking for a new SPF sunscreen? Try using the L'Oréal Paris Revitalift Triple Power Day Lotion SPF 30, formulated with pro-retinol, vitamin C, and hyaluronic acid to reduce wrinkles, firm and brighten the skin.
Best Face Serum For Dull Skin
If you're experiencing dull skin, you may find it difficult to achieve a glowing, gorgeous complexion. Typically, skin dullness can be a result of factors like pollution, cold weather, and aging. Try using a serum that includes vitamin C, which is a potent antioxidant that helps to brighten and even the skin tone. Reach for the L'Oréal Paris Revitalift Derm Intensives 10% Pure Vitamin C Serum, formulated with 10 percent vitamin C and hyaluronic acid. The anti-aging serum will work to give you brighter-looking skin and a healthy radiance in one week.
Photo Credit: Photography: Matthew Zach, Senior Art Director: Melissa San Vicente-Landestoy, Associate Creative Producer: Becca Solovay
Discover more tips & tricks
Keep your skin happy
See all articles
Shop Featured Skin Care products
Discover More