sun care and self tanning
Your Guide to Sun Protection for Summer 2018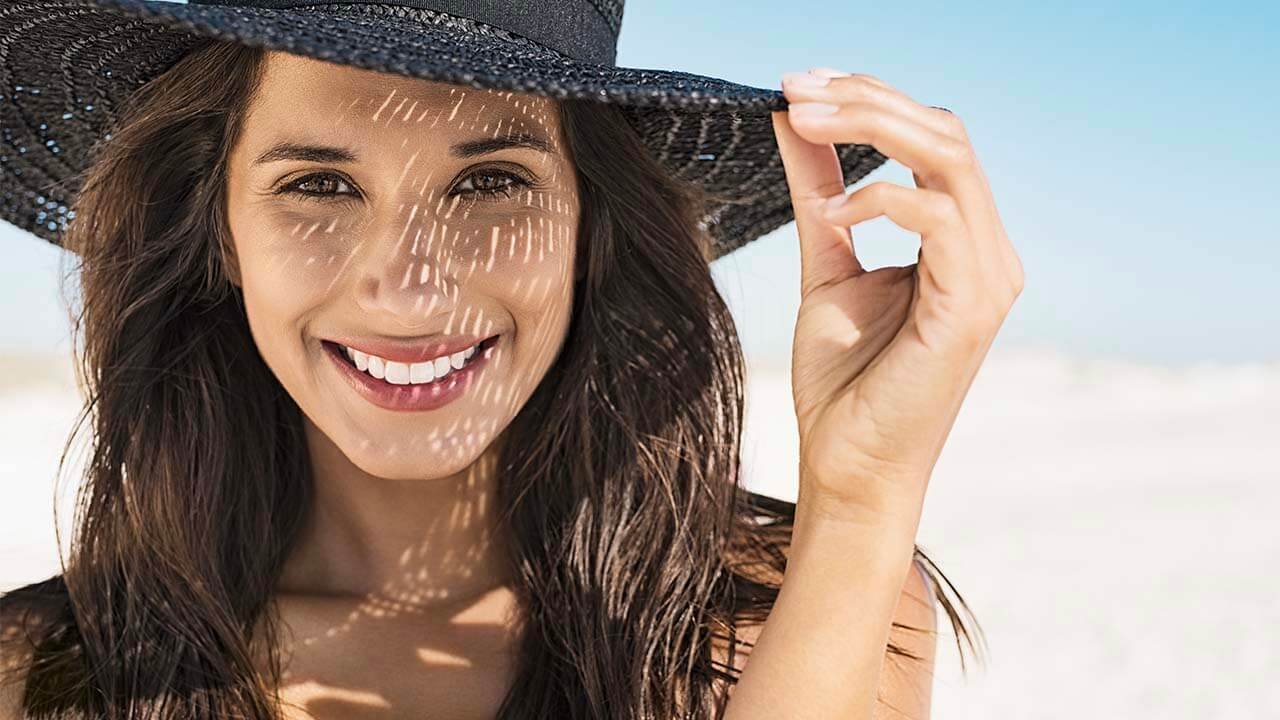 Summer's here! That means it's time to break out the tank tops, shorts, and flip flops. But you know what else it means? It's also time to grab your sunscreen and get serious about making sun protection a priority in your skin care routine if you haven't already. You can still enjoy the warm weather—just be smart about it!
Spending time in the sun increases your risk of skin cancer and early aging. That's why it's important to regularly use multiple sun protection measures and don't miss any spots. While you should do these year-round (since you can get burned even on cloudy days), we get that summer is probably the time of year when you'll be thinking about it most, especially if you have a vacation planned where you'll be outside most of the time. Without further ado, here are 4 sun protection measures to take this summer.
SUN PROTECTION MEASURES TO TAKE THIS SUMMER
Follow these sun protection tips to stay sun safe this summer.
1. Limit your time in the sun
According to the Food and Drug Administration (FDA), the sun's rays are most intense between the hours of 10 a.m. and 2 p.m. While you should limit your time in the sun whenever you can, you should be especially careful to do so during these peak hours. Heading to the beach? Park yourself under an umbrella. Going for a walk? Shade yourself under some trees.
2. Cover up
The FDA advises covering exposed skin when you're outdoors. We're talking about wearing long-sleeved shirts, pants, UV-blocking sunglasses, and broad-brimmed hats. Think of it as an opportunity to buy some new summer clothes and accessories. After all, you can still look cute while you're covered up.
3. Wear broad-spectrum sunscreen
The FDA also recommends using a broad-spectrum sunscreen with an SPF of 15 or higher every day. Broad-spectrum sunscreen helps protect your skin against the sun's two types of rays: UVA (the ones that can cause visible signs of aging) and UVB (the ones that can cause a sunburn of your skin's surface). You can also try a moisturizer formulated with broad-spectrum sunscreen, like the L'Oréal Paris RevitaLift Bright Reveal Brightening Day Lotion SPF 30.
The Skin Cancer Foundation states that you should apply an ounce of sunscreen (two tablespoons) to your entire body 30 minutes before going outside. That's about a shot glass worth of sunscreen—don't skimp out! Apply liberally to all uncovered areas, paying particular attention to your nose, ears, necks, hands, feet, and lips. And while you're at it, go ahead and throw a lip balm formulated with SPF in your tote. If you're going to be engaging in outdoor activities, reach for a product that is formulated with broad-spectrum coverage that is also designed to be water-resistant.
This one's for the guys: Not much hair? The FDA suggests applying sunscreen to the top of your head or wearing a hat.
4. Reapply at least every two hours
Sunscreen isn't a one-and-done product. If you're spending an extended amount of time in the sun, you need to keep it on hand so that you can use it throughout the day. Also keep in mind that if you're swimming or sweating, you should reapply immediately after you emerge from the pool or wipe off your sweat, according to the FDA.
WHAT TO DO IF YOU HAVE A SUNBURN
Even the most SPF-diligent person can end up sunburned, and there are steps you can take to care for sunburned skin. To start, if you're outside and realize you have a sunburn, head indoors ASAP to avoid exposing your skin to any more sun. After that, keep things cool. The American Academy of Dermatology says that one of the simplest ways to relieve pain from your sunburn is by taking frequent cool baths or showers. Reaching for a moisturizer formulated with aloe vera is also a good option.
The bottom line: Taking sun protection measures—including wearing broad-spectrum sunscreen, limiting your time in the sun, and covering up—is always important, rain or shine. Now that you know how to be sun safe, you're ready to go have some summer fun!
Next: 5 Makeup Products to Have on Your Radar for Summer 2018
Discover more tips & tricks
Keep your skin happy
See all articles
Shop Featured Skin Care products
Discover More