skin care concerns
How to Get an Even Skin Tone
It may be simpler than you think.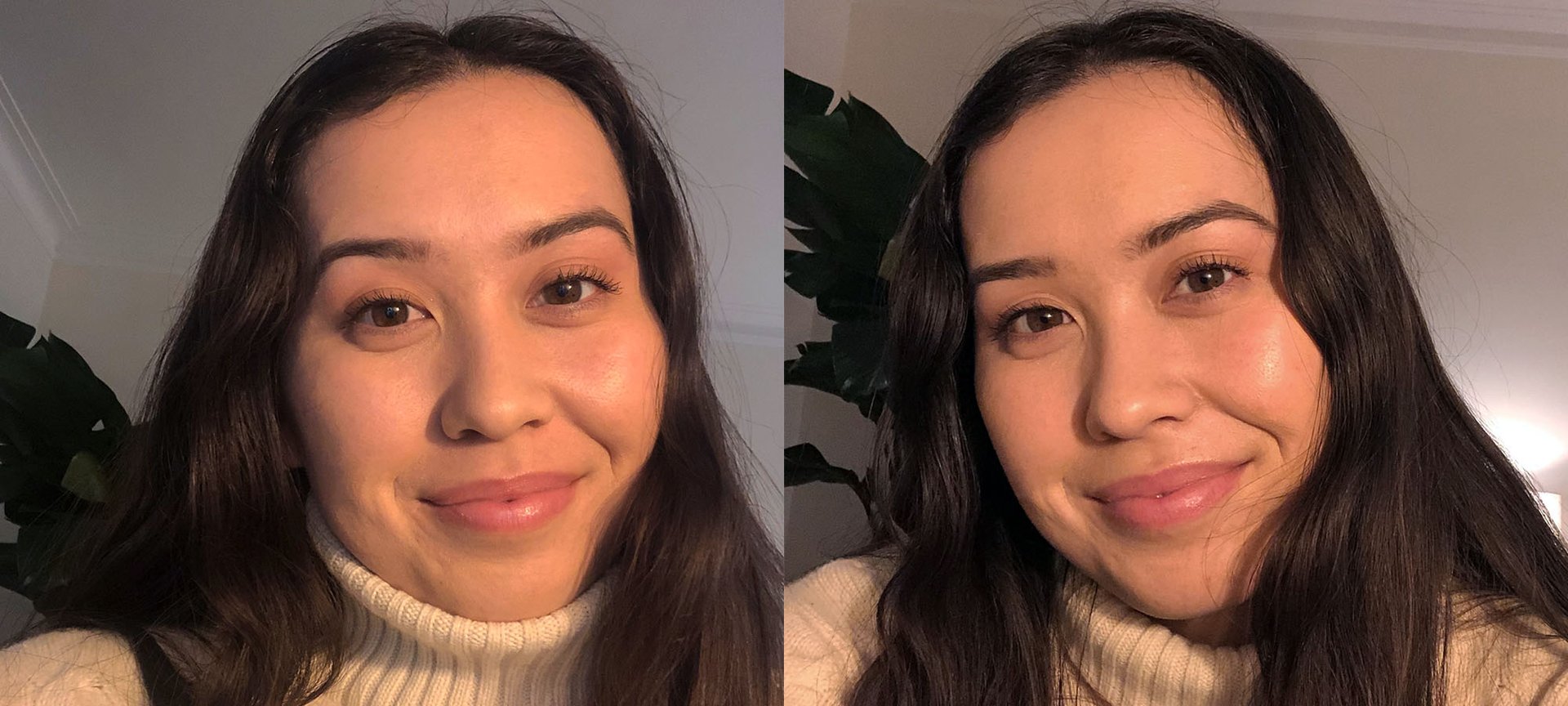 Real talk: An uneven skin tone can be a true annoyance. And if everything from dullness to dark spots is plaguing your complexion, it may feel like an even skin tone is out of reach. However, there is a light at the end of the tunnel, and it all starts with learning how to even your skin tone with a few tweaks to your skin care routine. Curious what they are? Below, we're giving you the lowdown on getting more even skin using some of our favorite serums, scrubs and moisturizers. Plus, we're throwing in a few makeup tips for concealing an uneven skin tone.
4 Ways To Help Even Your Skin Tone
1. Keep Your Skin Clean
One of the easiest ways to get an even skin tone is to start your daily routine by cleansing in order to remove dirt, impurities and excess oils and eliminate the chance of buildup — which can result in a dull and uneven complexion. Kick things off with a gentle, no-rinse cleansing option, like the L'Oréal Paris Micellar Cleansing Water Complete Cleanser Waterproof - All Skin Types, which cleans skin and removes makeup, including waterproof mascara.
2. Exfoliate Uneven Skin Regularly
Speaking of buildup, dead skin cells can also build up on your skin over time, which can result in the appearance of an uneven skin tone. So be sure to exfoliate regularly. How often you do it will depend on your skin's needs. Try the L'Oréal Paris Pure-Sugar Resurface & Energize Kona Coffee Scrub, which will give your skin the kick you're looking for. It'll instantly energize and resurface your skin giving way to an immediately refreshed look.
3. Disguise Dark Circles
Another cause of an uneven skin tone is dark circles. While bothersome under-eye circles may seem unavoidable, there are certainly steps you can take in your skin care routine to reduce their appearance. Eye cream, we're looking at you! Smooth on the L'Oréal Paris Revitalift Hyaluronic Acid Eye Serum with Caffeine, which will reduce your crow's feet, brighten dark circles and depuff your eyes. Plus, with a cooling stainless steel applicator, you're giving your eyes a relaxing massage every time you apply it.
4. Combat Discoloration
Aside from dark circles, dark spots and dullness can cause discoloration and an uneven skin tone. Applying the right face serum can help. The L'Oréal Paris Revitalift Derm Intensives 10% Pure Glycolic Acid Serum visibly reduces the appearance of dark spots and wrinkles over time, as well as leaves you with a visibly more even skin tone. Not to mention, it helps to resurface your skin, keeping those dead skin cells out of sight.
How To Hide An Uneven Skin Tone with Makeup
Looking to add another uneven skin tone trick to your arsenal? Follow our step-by-step makeup routine below to do just that.
Step 1: Prep with Primer
The first step to getting even-looking skin with makeup is to apply primer. The right primer can help create an even base for the rest of your makeup application, and it can also help prevent your makeup from fading throughout the day. The L'Oréal Paris Studio Secrets Professional Magic Perfecting Base helps smooth lines and hide pores, and its matte finish helps disguise imperfections.
If you're looking for a more luminous look, try the L'Oréal Paris Infallible Pro-Glow Lock Makeup Primer, which will give your complexion a radiant glow. After you've completed your skin care routine and moisturized with your go-to facial moisturizer, use gentle circular motions to apply whichever primer is calling your name.
Step 2: Add The Right Color Corrector
Once you've primed your skin, survey your face for any imperfections you'd like to cover. Think: redness, dullness, under-eye bags, or puffiness. Of course, we think you're gorgeous in the skin you're in — but if you'd like to cover up specific areas of your face, now's the time to reach for color-correcting concealers. Depending on your skin tone and what you're covering, pick the shade you need. We love the L'Oréal Paris True Match Color-Correcting Crayon for its soft, lightweight feel.
Generally, the color-correcting rules are as follows: Green helps neutralize redness (like blemishes or blotchiness), yellow masks purple areas (such as broken capillaries or age spots), and peach, pink, and orange help disguise bluish spots (like dark circles and dark spots).
Step 3: Apply A Buildable Foundation
The key to achieving gorgeous, even-looking skin is to use a buildable foundation to customize your coverage. This way, you can go as sheer or as heavy as you'd like in certain areas. It's crucial here that you also choose the correct shade of foundation to match your natural skin tone (and not look fake!). The L'Oréal Paris True Match Super Blendable Makeup comes in 45 different shades that match your skin tone and your skin's undertones (warm, neutral, or cool) for a true-to-skin result.
If you prefer a powder formula, reach for the L'Oréal Paris Infallible Up to 24H Fresh Wear in a Powder, matte finish for buildable coverage with a lightweight feel.
Step 4: Conceal Any Remaining Spots
After applying your foundation, go back and cover any remaining imperfections with a concealer that matches your skin's tone and texture. Again, reach for a buildable formula, such as the L'Oréal Paris Infallible Full Wear Concealer, which comes with a built-in sponge applicator for precise coverage building. Apply your concealer, then use a makeup blender like the L'Oréal Paris Infallible Blend Artist Foundation Blender to smooth it out.
Step 5: Lock In Your Look With Setting Spray
Now that you've achieved an even skin tone with makeup, you no doubt want to seal it all in. Spritz your skin with a makeup setting spray, like the L'Oréal Paris Infallible Pro-Spray & Set Makeup Extender Setting Spray, to complete your look. Shake the bottle well, then close your eyes and spray it four to six times in 'X' and 'T' motions eight to ten inches away from your face for a just-applied makeup look.
Next: 7 Products That Help Improve Uneven Skin Texture
Edited and photographed by: Catharine Malzahn
Discover more tips & tricks
Keep your skin happy
See all articles
Shop Featured Skin Care products
Discover More