skin care concerns
How To Get Rid Of Acne Scars
February 26, 2021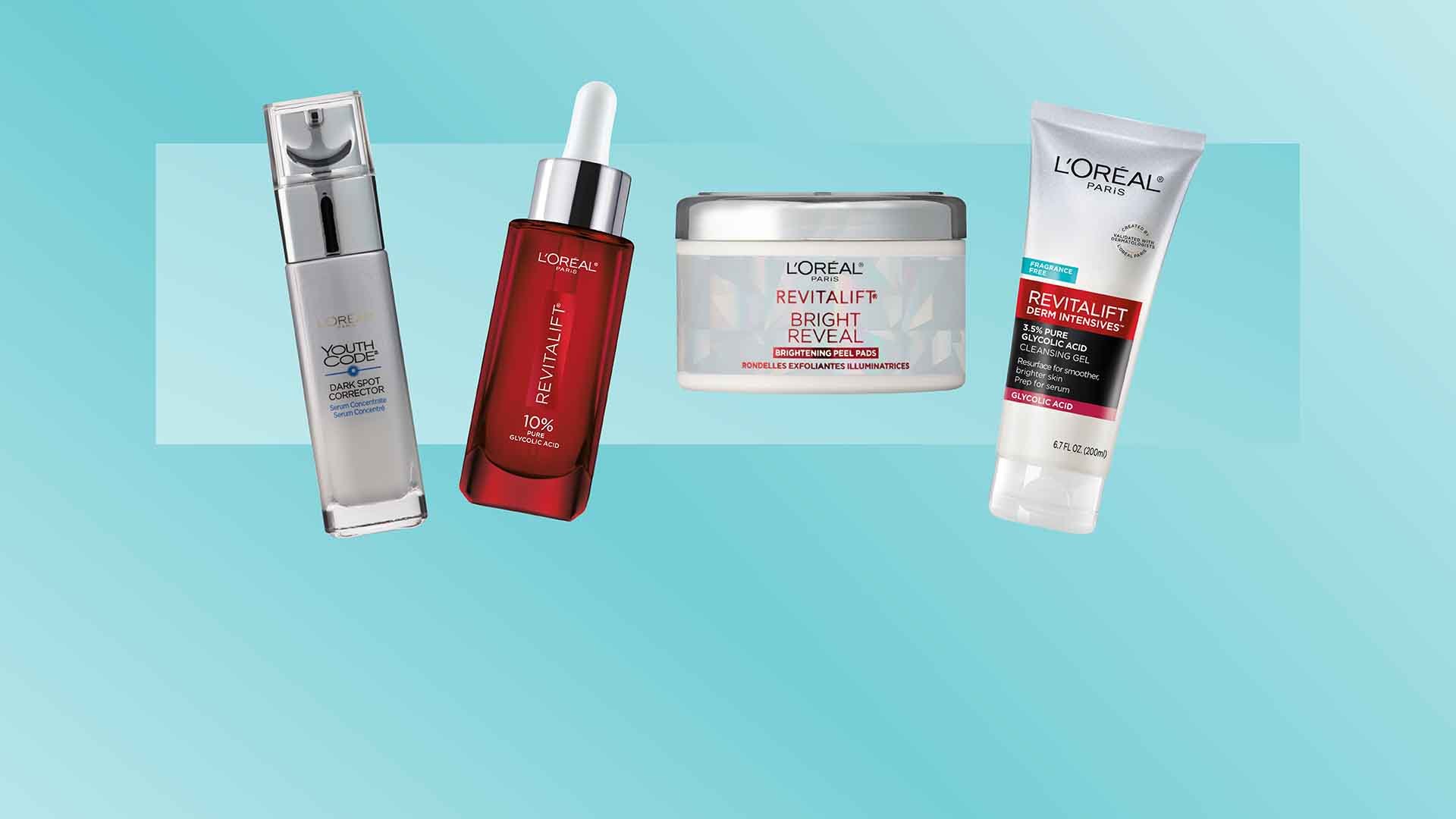 Acne can be frustrating to deal with from the time it starts forming to the time it ends its cycle. The lumps and bumps that form can be painful, hard to conceal, and overall distressing. For many acne sufferers, once the blemishes have run their course, they may leave behind a trail of scars in their wake, which can range in type and severity. Luckily, they don't have to be permanent—there are a few ways you can get rid of acne scars. With time, patience, and the right skin care routine, you can help address the look of your acne scars and pave the way toward clearer-looking skin.
What Causes Acne Scars To Form?
Acne forms when a pore plug (blackhead or whitehead) becomes infected with bacteria, creating an inflammatory response that for some skin types and tones can be chronic. Since your fingers might carry bacteria, popping a pimple can push bacteria deeper into the skin and increase the chance of a scar forming. To help reduce the risk of acne scars forming, make sure not to pick at your blemishes. The American Academy of Dermatology (AAD) suggests that acne scars may also look more noticeable with age as collagen levels begin to decrease. The sun's harmful rays can also darken the appearance of scars and marks, so be sure to apply broad-spectrum SPF 30 or higher prior to heading outdoors to prevent sun damage.
How To Get Rid Of Acne Scars?
The good news is that there are many corrective options available to address acne scarring. According to the Mayo Clinic, mild acne marks that do not leave any indentations may improve with the use of dark spot correctors and proper sun protection measures. We recommend using the L'Oréal Paris Youth Code Dark Spot Correcting & Illuminating Serum Corrector, which improves the appearance of dark spots and discoloration for a more even, radiant and youthful complexion. You should also look for products containing ingredients like glycolic acid, which works as an exfoliant that helps shed dead skin cells and brighten up your skin. Reach for the L'Oréal Paris Revitalift Derm Intensives 3.5% Glycolic Acid Cleanser which works to gently dissolve dead skin cells and remove excess oil to leave you with hydrated and refreshed looking skin. If you're in need of a serum, try using the L'Oréal Paris Revitalift Derm Intensives 10% Pure Glycolic Acid Serum. It's specially blended with aloe to help soothe and hydrate the skin.
Editor's Tip: Products with glycolic acid may increase photosensitivity, so be sure to apply a face moisturizer that has SPF 30 or higher in it. We love to layer on the L'Oréal Paris Revitalift Triple Power Day Lotion SPF 30 the morning after using the pure glycolic acid serum.
If your acne scars are deep and indented, there are other options that may help smooth their appearance. Depending on the type of acne scar, its severity, and how long it has been around, one of the below options (or a combination of them) may work to get rid of your acne scars.
Treatment #1: Dermabrasion
If your acne scars are deep, your dermatologist may recommend a skin-resurfacing procedure known as dermabrasion. According to the Mayo Clinic, dermabrasion utilizes a device that sands the outer layers of skin to reduce the look of facial lines and improve the look of acne scars and other hyperpigmentation.
Treatment #2: Chemical Peels
Chemical peels are often used to help reduce the look of signs of aging (such as fine lines and wrinkles), certain types of acne, and skin discoloration. During a chemical peel, your dermatologist will apply a chemical solution to the skin, encouraging the top layer of skin to peel away. For an at-home solution, reach for the L'Oréal Paris Revitalift Bright Reveal Brightening Daily Peel Pads, which can be used to resurface dull, uneven skin tones and rough textures. It includes glycolic acid to help brighten and smooth your skin.
Treatment #3: Laser Resurfacing
Fractional or ablative lasers are commonly used to address the appearance of acne scars. These aggressive lasers can leave the skin swollen and red for a bit of time. Some skin care providers may prefer non-ablative lasers, which are arguably less harsh, to lighten scars. However, while this type of laser doesn't require downtime, a series of treatments will be necessary for the desired results.
Editor's Tip: Make sure to research and seek out laser treatment from a trained professional only. Some laser treatments can be damaging to people with darker skin tones.
Treatment #4: Fillers
The AAD suggests that dermal fillers may improve the look of depressed acne scars but not icepick scars (deep V-shaped scars, that look like an ice pick made a puncture in the skin). These fillers can be injected into the acne scars to fill them out and soften their crater-like appearance. Note that this is only a temporary solution and would likely need to be done regularly.
Due to the different types and severities of acne scars, it can be challenging to pinpoint the right options that will prove successful for all. We recommend visiting your skin care provider to talk about the side effects and risk factors associated with each option before determining the best plan of action for your acne scars.
Discover more tips & tricks
Keep your skin happy
See all articles
Shop Featured products
Discover More