skin care concerns
How To Pick The Best Serum For Dry Skin
March 22, 2019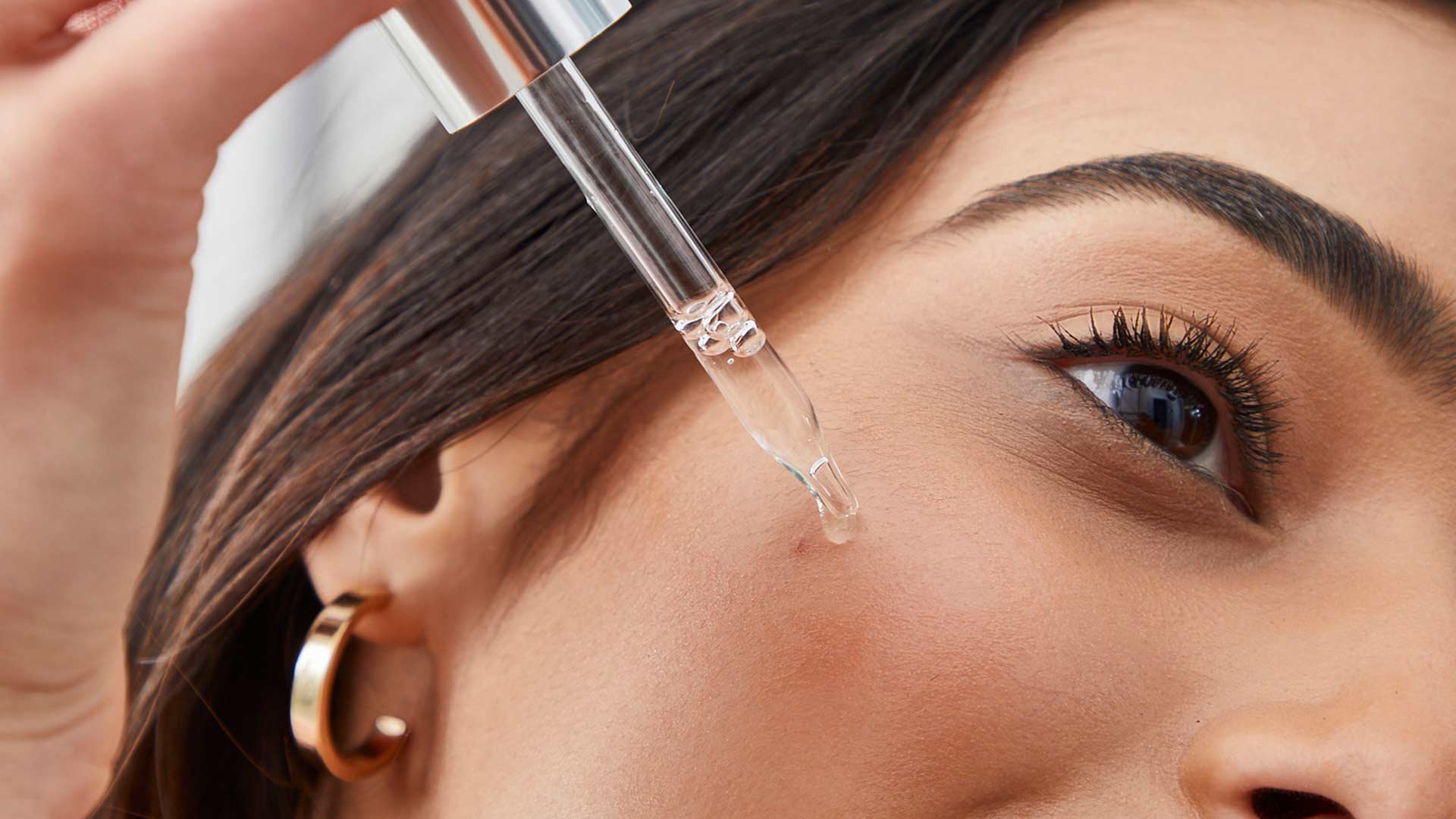 Whether you're inherently prone to dry skin or you only experience it during the frigid winter months, it's a common skin care concern for many. Flaking, redness, and general discomfort are just some of the unpleasant symptoms of skin that's dried out. And while it's easy to feel like you have to succumb to your dry skin for good—it doesn't have to be that way. Adding the right hydrating face serum to your skin care routine can help you treat and prevent dry skin for good. Ahead, learn about our best face serums for dry skin and find the perfect match for you.
How To Pick The Right Face Serum For Dry Skin
When looking for a face serum to help alleviate and prevent dry skin, you'll obviously want to choose one that has hydrating and nourishing properties. Face serums generally contain high concentrations of active ingredients which work to treat early signs of skin aging, including fine lines and wrinkles, uneven skin texture, and dry skin. There's one ingredient in particular that you should look for: hyaluronic acid. Hyaluronic acid, also known as HA, is a naturally occurring compound in the body. According to the Cleveland Clinic, it works as a lubricant, helps to retain moisture within the skin, and can help with skin hydration and firmness.
Just a few drops of serum twice a day can go a long way in helping to maintain skin health and soothe dry skin concerns such as dullness and rough skin texture. Need help finding one? Use the L'Oréal Paris Skin Genius tool for guidance finding serums and other skin care products to incorporate into your routine. Simply upload a makeup-free selfie and the tool will analyze your skin firmness, radiance, pore quality, tone, and fine lines and wrinkles in order to create a custom routine you can use to treat your skin concerns.
Our Best Face Serums For Dry Skin
Along with the Skin Genius Tool, check out the list below for a few of our favorite L'Oréal Paris hydrating serums and see which one may be the right fit for you.
L'Oréal Paris Revitalift Derm Intensives 1.5% Pure Hyaluronic Acid Serum
Validated in partnership with dermatologists, this serum absorbs quickly to replenish the skin with lost moisture. After using it for one week, your skin will feel more hydrated. With continued use over time, you'll notice fewer wrinkles, and a more plumped, youthful-looking complexion. Add this serum into your daytime and nighttime skin care routine twice daily, after cleansing your skin to get its good-for-you skin care ingredients.
This day-to-night serum is formulated with an exclusive L'Oréal patented antioxidant recovery complex, which works to replenish the skin's antioxidant levels (which boost the skin's renewal process overnight). Its hyaluronic acid-infused formula helps to smooth out wrinkles and lock in moisture. Each drop of this lightweight serum helps to give the skin intense hydration while leaving it feeling soft. It also quickly absorbs into the skin and won't clog pores or leave behind any sticky residue.
Without enough moisture, the skin can become dry and dehydrated, which can in turn leave it looking dull. So, try using a serum that includes vitamin C, a potent antioxidant that helps to brighten and even the skin tone. It's an anti-aging serum made with 10 percent vitamin C and hyaluronic acid, which will help give you healthy, radiant-looking skin in one week.
How To Add A Face Serum To Your Skin Care Routine
Since they are so potent and lightweight, serums should be one of the first products you apply in your post-cleansing skin care routine. As a general rule of thumb, you should apply your skin care products from lightest consistency to heaviest. So, after using your facial cleanser, follow up with a toner, serum, eye cream, then moisturizer (preferably with SPF, otherwise, sunscreen should follow). Simply pump a few drops of product onto your fingertips, then smooth an even layer onto your entire complexion. Let it sit for a minute to give the serum enough time to absorb into the skin, and you're all set!
Photo Credit: Matthew Zach, Senior Art Director: Melissa San Vicente-Landestoy, Associate Creative Producer: Becca Solovay
Discover more tips & tricks
Keep your skin happy
See all articles
Shop Featured Skin Care products
Discover More