Panel 2

Panel 3

Panel 4

Panel 5

Panel 6

Panel 7

Panel 8
A lightweight & invisible daily sunscreen that visibly reduces the appearance of dark spots & helps resist sun-induced signs of aging*. Its formula is paraben-free, dye-free, mineral oil free, fragrance-free, allergy tested and dermatologist tested. (*diminish the look. When used as directed with other sun protection measures)
$32.99

find it nearby
PRODUCT DETAILS

Bright Reveal SPF 50 Daily UV Lotion is your key to glowy and protected skin. Formulated with UVA and UVB filters to provide broad spectrum protection from sun rays that cause aging and burning, it includes vitamin C and vitamin E to also help protect against environmental damage caused by free radicals that can accelerate the appearance of aging signs. Skin immediately feels fresh and moisturized and over time skin looks brighter, tone looks more even and fine lines are visibly reduced. Additional results and benefits include:

Invisible, lightweight, non-greasy texture
96% of participants said product does not leave a white cast* (*in a consumer study of 86 women)
Blends well with all skin tones
Suitable for all skin types, including sensitive skin and mature skin
Primes well for makeup
WHO SHOULD USE

Bright Reveal SPF 50 Daily UV Lotion is suitable for all skin types, including sensitive skin, mature skin and combination skin.
WHEN TO USE

Layer on Bright Reveal SPF 50 Daily UV Lotion after your moisturizer in the morning, as the final step in your skin care routine. Follow up with your makeup.
HOW TO USE

Step 1. Complete your skin care routine with cleanser, serum and moisturizer.

Step 2. Smooth the Bright Reveal SPF 50 Daily UV Lotion over your face and neck the last step of your skin care routine.

Step 3. Follow up with makeup routine if desired.
INGREDIENTS

Vitamin C, also called ascorbic acid, is naturally present in a large number of fruits or vegetables. In fruits (oranges, kiwis, etc.), it is a powerful antioxidant which plays an essential protective role for vital functions. A gold standard anti-aging molecule for dermatologists, vitamin C plays an antioxidant and anti-inflammatory role. It regulates pigmentation, protects the collagen network structure, and supports synthesis of epidermal lipids to restore the skin barrier. Vitamin C is therefore an ally for tired skin as it brightens and smooths dull skin.

Vitamin E represents two classes of molecules — tocopherols and tocotrienols. As the most-abundant lipid-soluble antioxidant in the body, vitamin E serves to prevent the production of cell-damaging free radicals. Sun exposure causes the skin to form harmful free radicals, which prematurely ages the skin. Topical application of vitamin E is known to boost the skin protection against free radicals generated after exposure to UV.

Other Ingredients:
Water, Alcohol Denat., Glycerin, Styrene/Acrylates Copolymer, Dimethicone, Butyloctyl Salicylate, Silica, Isononyl Isononanoate, Isopropyl Myristate, Cetearyl Alcohol, Calcium Aluminum Borosilicate, Tocopherol, Adenosine, Phenylethyl Resorcinol, Trisodium Ethylenediamine Disuccinate, Ascorbyl Glucoside, Isocetyl Stearate, Ammonium Acryloyldimethyltaurate/Vp Copolymer, Caprylyl Glycol, Carbomer, Cetearyl Glucoside, Inulin Lauryl Carbamate, Lecithin, Peg-20, Peg-8 Laurate, Pullulan, Sclerotium Gum, Sodium Dodecylbenzenesulfonate, Sodium Stearoyl Glutamate, T-Butyl Alcohol, Xanthan Gum, Phenoxyethanol Fil V293607/13
DERM VALIDATION

This formula has been validated by an external panel of dermatologists that had unprecedented access to the clinical testing, stability, safety, and ingredients used in these products.
ENVIRONMENTAL & SOCIAL IMPACT

L'Oréal Paris is committed to continually improving the impact of its products throughout the product lifecycle, including the production and anticipated usage. This tool is designed to help assess the relative environmental & social impact of US L'Oréal Paris Products compared to other L'Oreal Groupe products in the same category around the world in 2020.

The calculation method was developed with the help of independent scientific experts and Bureau Veritas Certification, an independent auditor. The score takes into account 14 environmental impact factors all along the product's life cycle.

Learn more about the methodology, here

Overall environmental impact

Compared to other similar L'Oréal Groupe products sold worldwide in 2020

Carbon Footprint

6.8g1 per average amount used
95g per 10mL

Water Footprint

4.62 per average amount used
63 per 10mL

Every consumer product has some impact on the environment. A good score here does not mean a product has a positive impact or no impact on the environment. The letters and colors used in this tool are designed to help you make comparisons to other similar products in L'Oréal's global portfolio, so you can make more informed choices.

Manufacturing conditions

Made in a factory commited to responsible production3
NA%
Renewable Energy:
NA%

Packaging facts

% of cardboard/paper certified FSC™ or PEFC:
100%
% of recycled material including colorant4 :
0%
Refillable or rechargeable:
No

Social impact of the product

The ingredients and components of this product are sourced from suppliers committed to respect the .

1 or more suppliers used in the making of this product are part of the .

1 Grams of CO2 equivalent ("face care" category average = 9.6g)
2 Water index including water quality + water scarcity (m3) - "face care" category average = 1.9
3 Environmental and social performance evaluated by Ecovadis
4 Excluding pumps and/or caps

Discover our evaluation methodology and all that we are implementing to reduce our impacts together.

LEARN MORE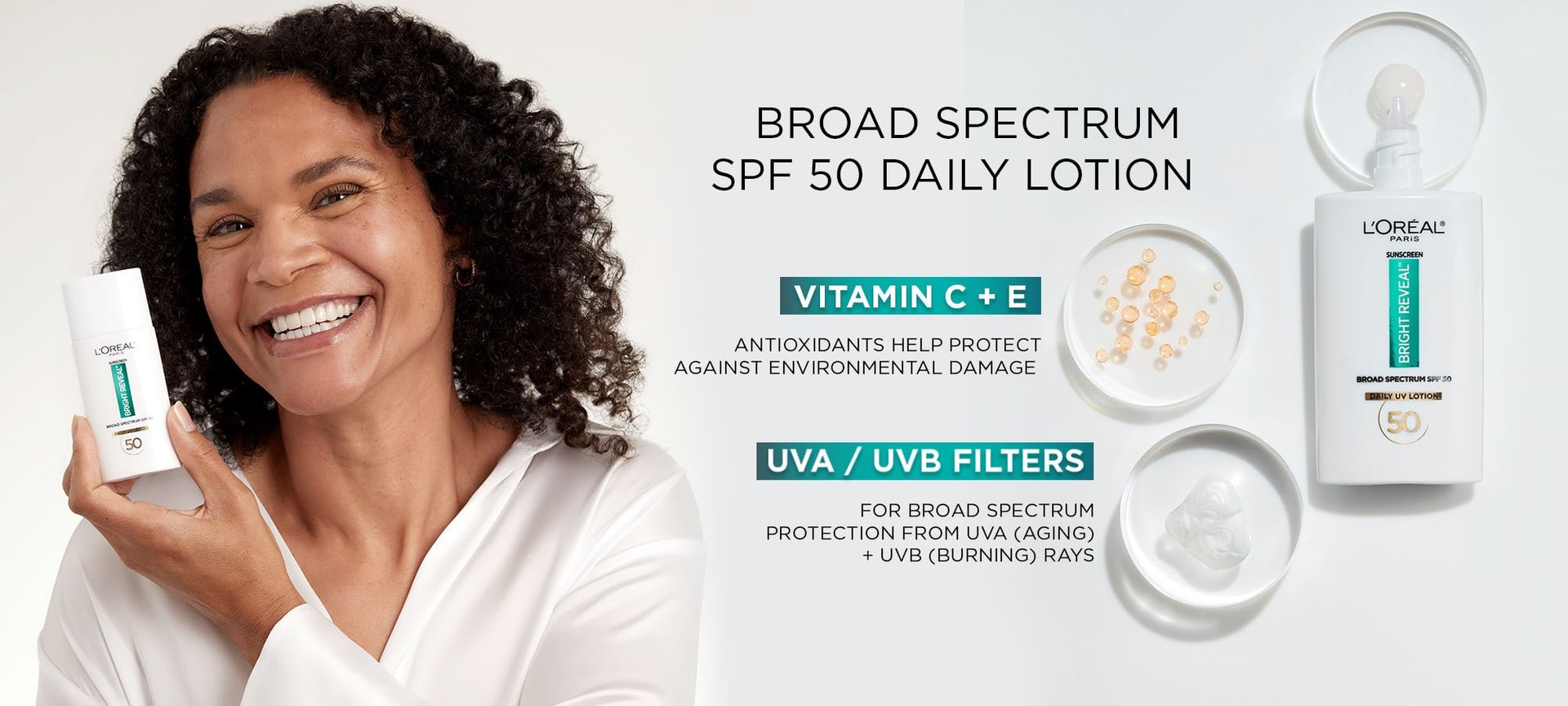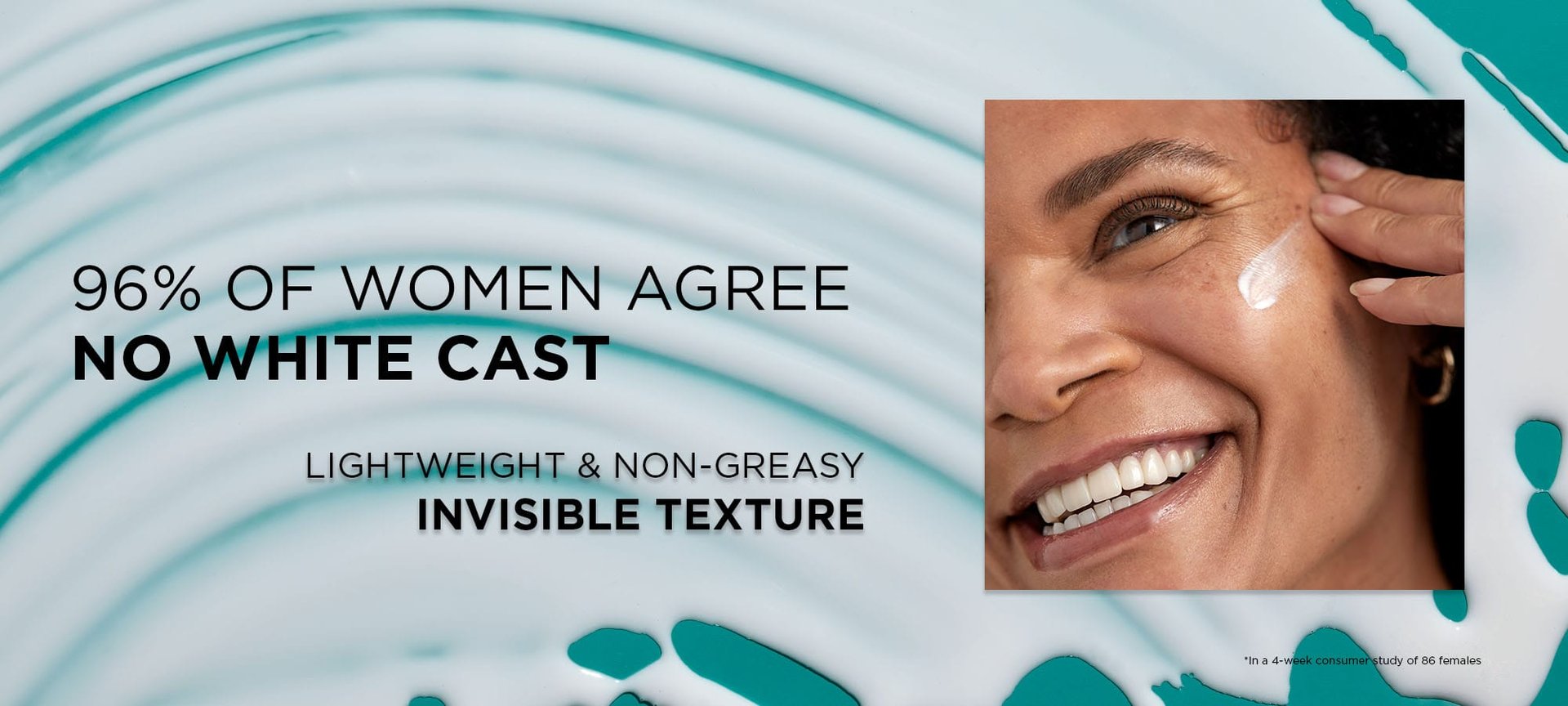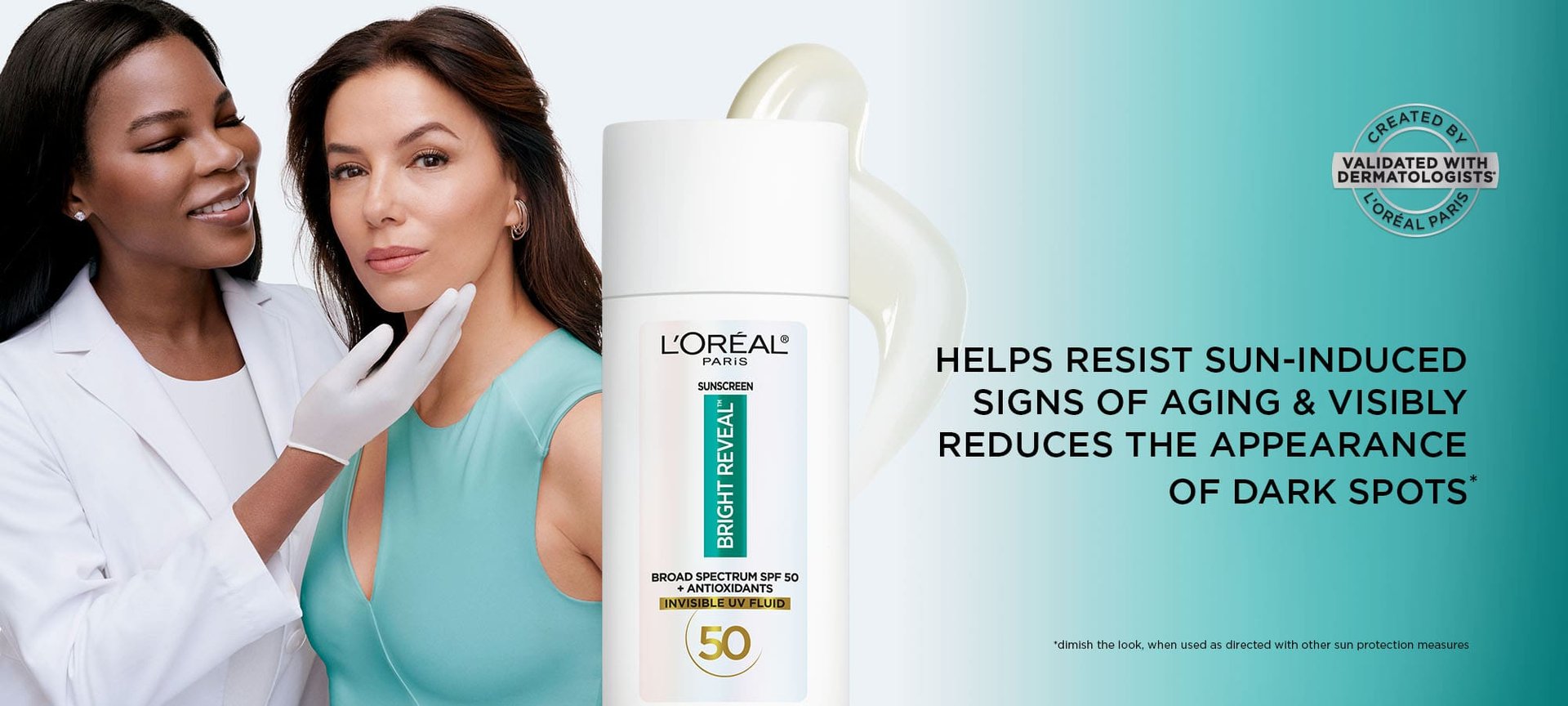 { "@context": "http://schema.org", "@type": "VideoObject", "name": " ", "thumbnailUrl": "https://www.lorealparisusa.com/-/media/project/loreal/brand-sites/oap/americas/us/products/skin-care/face-serums/revitalift-derm-intensives-12-niacinamide-amino-sulfonic-ferulic-acid-dark-spot-serum/new-medias-21-09-23/new-atf/lop_bright-reveal-real-women-application-b-thumbnail.jpg?rev=de5c3885ef794e43af9ac6e64ecd38e5", "uploadDate": "2023-09-25T21:06:53+00:00", "embedURL": "https://www.youtube.com/embed/kPs88gfDXK0" }
SKIN CARE COMPARISON
COMPARE L'ORÉAL SKIN CARE PRODUCTS
Key Ingredient
Niacinamide
Ratings and Reviews
1.7 oz
Bright Reveal
Broad Spectrum SPF 50 Daily UV Lotion
{ "@context": "http://schema.org", "@type": "BreadcrumbList", "itemListElement": [ { "@type":"ListItem", "position": 1, "item": { "@id": "/", "name": "Home" } } , { "@type":"ListItem", "position": 2, "item": { "@id": "https://www.lorealparisusa.com/skin-care", "name": "Skin Care" } } , { "@type":"ListItem", "position": 3, "item": { "@id": "https://www.lorealparisusa.com/skin-care/facial-moisturizers", "name": "Moisturizing Face Cream & Face Lotion" } } , { "@type":"ListItem", "position": 4, "item": { "@id": "https://www.lorealparisusa.com/skin-care/facial-moisturizers/bright-reveal-spf-50-invisible-uv-fluid", "name": "Bright-Reveal-SPF-50-Invisible-UV-Fluid" } } ] }