skin care concerns
5 Tips for Preventing and Minimizing the Appearance of Age Spots
September 14, 2018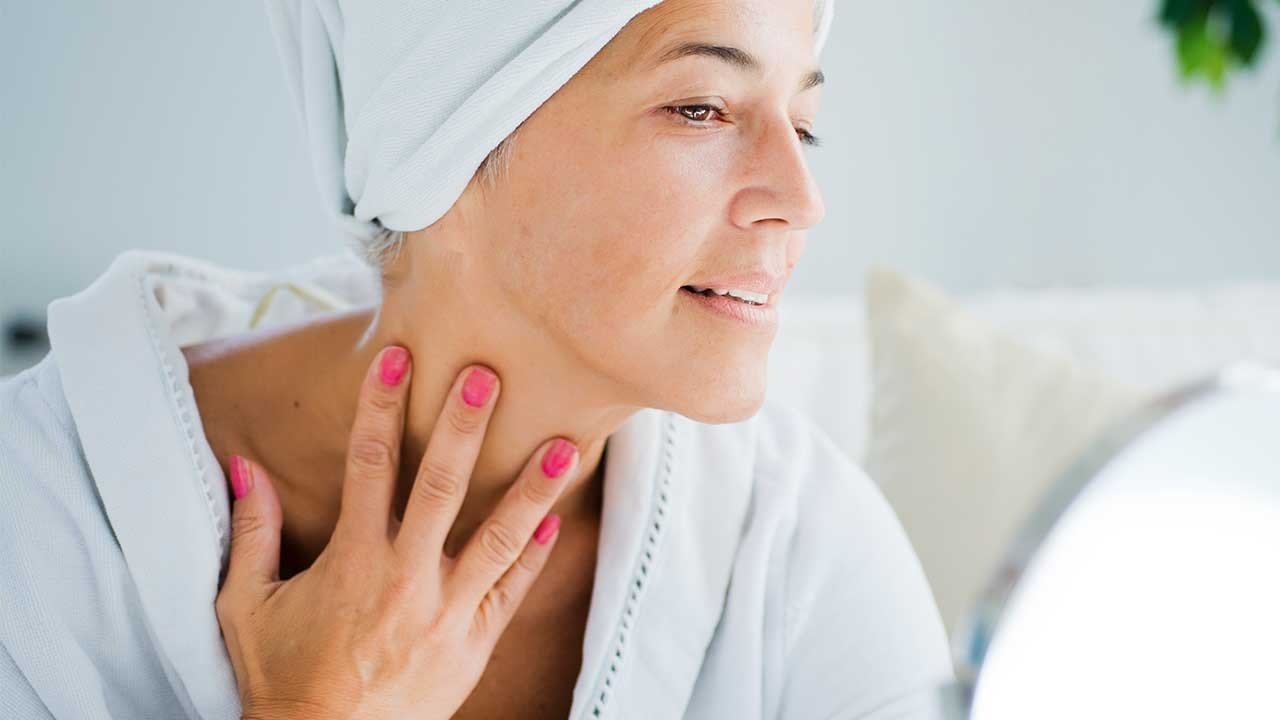 As you age, skin care concerns such as fine lines and wrinkles are inevitable. While you may religiously use a wrinkle cream to prevent them, are you making the same effort to take preventative steps against age spots? If not, it isn't too late. Keep reading to learn five anti-aging tips for preventing and minimizing the appearance of age spots.
WHAT ARE AGE SPOTS?
According to Mayo Clinic, age spots are small dark areas on your skin that vary in size and usually appear on the face, hands, shoulders, and arms of adults over the age of 50. These spots are caused by overactive pigment cells a.k.a areas on the skin that have had years of frequent and prolonged exposure to ultraviolet (UV) light.
HOW TO PREVENT AND MINIMIZE THE APPEARANCE OF AGE SPOTS
We've given you a little background on what exactly age spots are and what causes them, but you're probably still wondering how you can prevent them. Here are five tips for preventing and minimizing the appearance of age spots.
TIP #1: SPOT CORRECTING TREATMENT
If you want to fade age spots, the American Academy of Dermatology (AAD) suggests using a cream or lotion treatment. It's important to note, these treatments require discipline and won't give you instantaneous results. You'll have to add one into your daily skin care routine and apply it once or twice per day for an extended period of time to see lasting results.
One easy way to introduce a cream that fits the bill into your routine is to swap your normal night cream for the L'Oréal Paris Age Perfect Night Cream. This cream deeply moisturizes your skin overnight while reducing age spots, fine lines, and wrinkles. Simply smooth it onto your face during your nighttime skin care routine. Alternatively, you can add a serum, like the L'Oréal Paris Youth Code Dark Spot Correcting & Illuminating Serum Corrector, to your routine. This option helps fade age spots, dark spots, sun spots, and post-acne marks.
TIP #2: DON'T SKIP SUNSCREEN
To prevent age spots, the AAD advises applying a sunscreen with a broad-spectrum SPF of 30 or higher every day before going outside. If you tend to forget to protect your skin, it can be a good idea to use a moisturizer with SPF every morning, that way you're incorporating sun protection into a regular part of your everyday routine. The L'Oréal Paris RevitaLift Bright Reveal Brightening Day Moisturizer SPF 30 will give you brighter, younger-looking skin in just one week while also protecting your skin from the sun's aging UVA and UVB rays. In addition to applying the moisturizer as directed before heading out, be sure to reapply at least every two hours.
Editor's note: Of course, SPF isn't the only way to prevent sun damage. You can also cover your skin with protective clothing like long sleeved tops and pants and avoid the sun during its peak hours—between 10 AM and 2 PM.
TIP #3: …AND DO SKIP TANNING BEDS
By now you probably get that the sun is not your friend when it comes to age spots—but have you considered tanning beds can cause age spots as well? That's right, swapping the beach for a booth won't do your skin any good in the age spot department. According to Mayo Clinic, commercial tanning lamps and tanning beds can also lead to the development of age spots.
If you don't want to give up on having sun-kissed skin, we recommend reaching for a self-tanner instead. With a self-tanning mist like the L'Oréal Paris Sublime Bronze™ ProPerfect Salon Airbrush Mist, you can achieve a stunning streak-free tan without laying out or hitting the salon.
TIP #4: USE A LIP BALM FORMULATED WITH SPF
Your lips can get sun damage and even be marked by age spots. To keep your pout healthy, moisturized, and spot-free, opt for a lip balm that contains an SPF value of 30 or higher. Smooth it on every two hours—just like your face and body sunscreen—and your lips will stay hydrated and protected from the sun's harmful rays.
TIP #5: COVER THEM WITH MAKEUP
Okay, so you're a little late to the prevention game and already have some age spots. No worries! You can use your makeup routine to help disguise the appearance of age spots. Simply dot a color correcting concealer, like the L'Oréal Paris True Match™ Color Correcting Crayon, onto any spots. To pick the right color, simply think back to elementary school and the lesson you received on the color wheel. You want to use a color that's opposite of what you're trying to conceal in order to cancel it out. When it comes to age spots, yellow and peach shades are both good options.
Want more anti-aging tips and tricks to add to your skin care routine? Head over to our article, 6 Simple Anti-Aging Skin Care Measures to Take.
Discover more tips & tricks
Keep your skin happy
See all articles
Shop Featured Skin Care products
Discover More