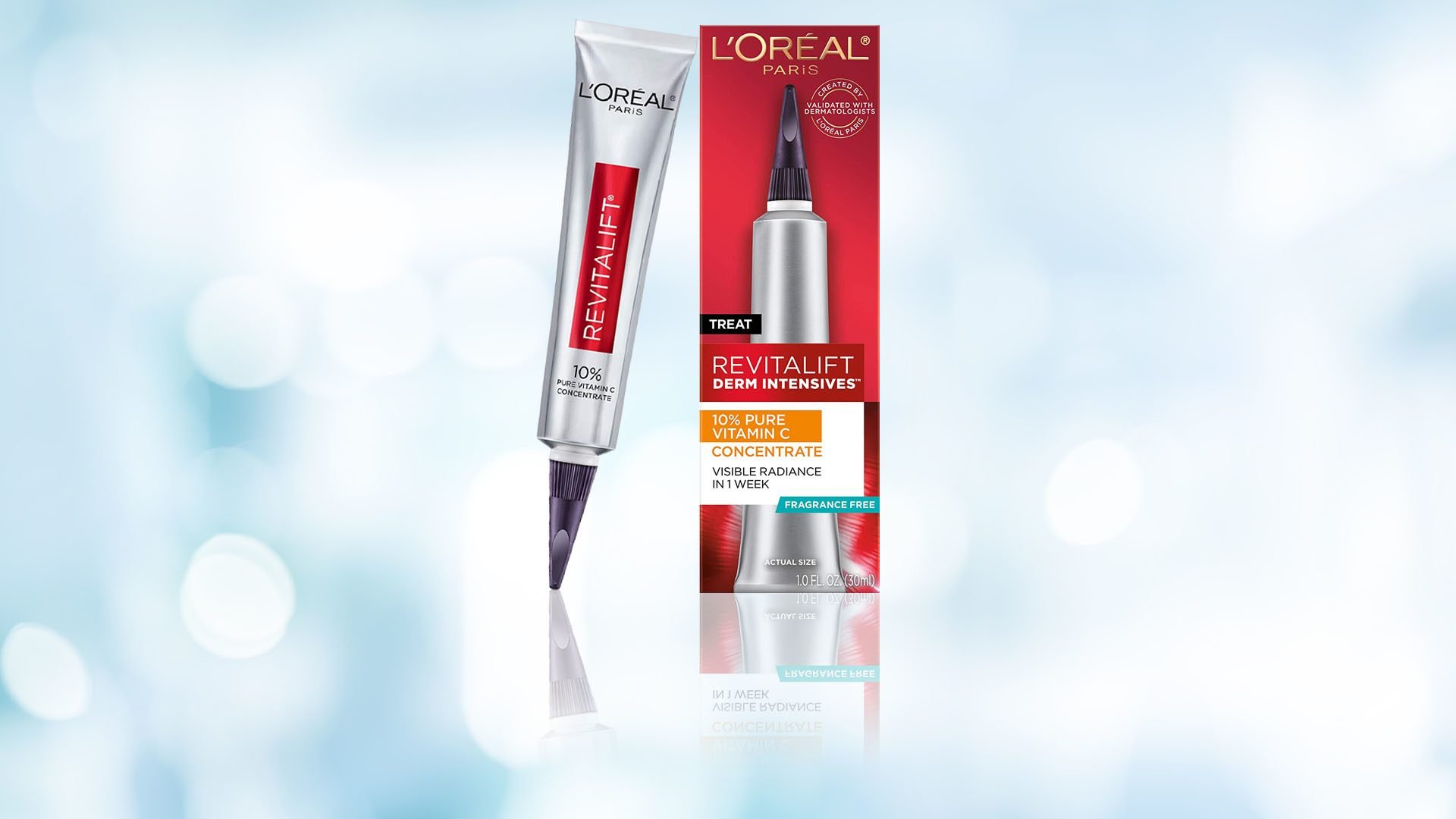 skin care essentials
What Does Vitamin C Serum Do and How Do You Use It?
When it comes to choosing the right skin care products for your skin care routine, you may be overwhelmed by the wide selection. With so many products out there to address all types of skin care concerns, which ones are truly worthy of including in your daily routine? You've probably heard the hype about serums, but are they really deserving? Let's find out! Today, we're spilling the truth about serums—vitamin C serums specifically. We'll even fill you in on the difference between vitamin C serums and concentrates. Keep scrolling to find out the answer to what does vitamin C serum do, how to use vitamin C serum, and a few noteworthy vitamin C serum benefits.
WHAT DOES A VITAMIN C SERUM DO?
Let's be real: if you're still wondering, "What is a serum?", it'll be hard to know whether one will be a worthwhile addition to your routine. So, first things first, we need to clear up what a serum actually is. Serums are lightweight products (with a thinner consistency than your moisturizer) that are formulated with a high concentration of potent ingredients. Based on that description, you can see why serums have become so popular. When you really want to target a specific complexion concern, and your favorite moisturizer and cleanser combo aren't quite getting the job done, you can use a serum that's specifically formulated to address your biggest skin issues.
As for what a vitamin C serum is, you've probably already put two and two together and realized a vitamin C serum is simply an ultra-light gel or lotion that's formulated with vitamin C. What does vitamin C serum do? These serums are typically used for their antioxidant and anti-aging properties. Vitamin C serum benefits often include leaving skin with a brighter, more radiant appearance. They can also result in a reduction of the appearance of fine lines, wrinkles, and hyperpigmentation for a more even skin tone. Keep in mind, however, that benefits will most certainly vary from serum to serum, so you'll need to do your due diligence when picking a formula.
ARE VITAMIN C SERUMS AND CONCENTRATES THE SAME THING?
Onto our next topic: vitamin C serums versus vitamin C concentrates. Whether you consider yourself well-versed in the world of skin care or are just barely starting to curate a routine, there's a solid chance you aren't sure what a concentrate is. It can get slightly confusing because the terms vitamin C serum and vitamin C concentrate are often used interchangeably. It's similar to how the terms ampoules, essences, and emulsions are sometimes used to mean the same thing.
The reason you may see a single product referred to as both a concentrate and a serum is that concentrates are a type of serum. The truth is, there really isn't much of a difference! It's up to you (and the marketing teams behind your favorite products) whether you want to refer to your lightweight, highly-concentrated product of choice as a serum or a concentrate. Either way, you're giving your skin a real treat!
OUR FAVORITE VITAMIN C SERUM
Interested in using a vitamin C serum (or concentrate)? The L'Oréal Paris Revitalift Derm Intensives 10% Pure Vitamin C Serum is a product you'll want to add to your daily skin care routine. The derm-validated formula is fragrance-free, paraben-free, mineral oil-free, dye-free, allergy tested, and non-comedogenic allowing it to be super gentle on your skin. The antioxidant serum contains 10% pure vitamin C, as well as hyaluronic acid—a noteworthy ingredient despite not being the main feature.
As for what vitamin C serum benefits the formula offers, the serum will leave your skin visibly brighter and more radiant in just one week. After only two weeks, this serum will help visibly reduce the appearance of fine lines and wrinkles. The serum also aids in reducing hyperpigmentation, improving clarity, and evening skin tone.
To keep the vitamin C as pure as possible, this product is made using anhydrous technology—without the use of water—and in controlled conditions giving it a limited exposure to oxygen. The serum is packaged in an air-tight, easy-to-use tube made out of aluminum that will keep it from degrading or becoming damaged by sunlight.
HOW TO USE VITAMIN C SERUM
To use, smooth a pea-sized amount of the vitamin C serum onto your face every morning and evening, after cleansing or applying a hyaluronic acid serum—if your routine includes one.
HOW TO ADD A VITAMIN C SERUM TO YOUR ROUTINE
As much as we love vitamin C serums, they aren't enough to complete your routine. After cleansing and applying our vitamin C serum, you'll want to moisturize. In the morning, consider using one of the following facial moisturizers:
L'Oréal Paris Revitalift Triple Power Anti-Aging Moisturizer: This luxurious lightweight cream, formulated with Pro-Xylane and hyaluronic acid, can help transform the look of aging skin. Immediately, skin is deeply hydrated and looks more radiant, while skin texture appears smoother with continued use over time. This beloved moisturizer is trusted by women all across the United States—as evidenced by the recent #RevitaLiftChallenge where over 10,000 women tried the day cream, saw results in just one week, and when polled afterward, shared they trusted the product and would continue to use it.
L'Oréal Paris Revitalift Triple Power Day Lotion Moisturizer SPF 30: The majority of the visible changes commonly attributed to skin aging—from wrinkles to dark spots—are caused by exposure to the sun's UV rays. Using a daily moisturizer with SPF can help reduce signs of skin aging and help to protect skin from further UV-induced damage when used as directed with other sun protection measures. This lotion, also formulated with Pro-Retinol and hyaluronic acid, can help aid in transforming the look of aging skin for a more radiant complexion.
For more information on the pros of using vitamin C, read our article, What Can Vitamin C Do for the Skin?
Discover more tips & tricks
Keep your skin happy
See all articles