anti aging
How Do You Layer Skin Care Products?
It's easier than you think!
November 21, 2018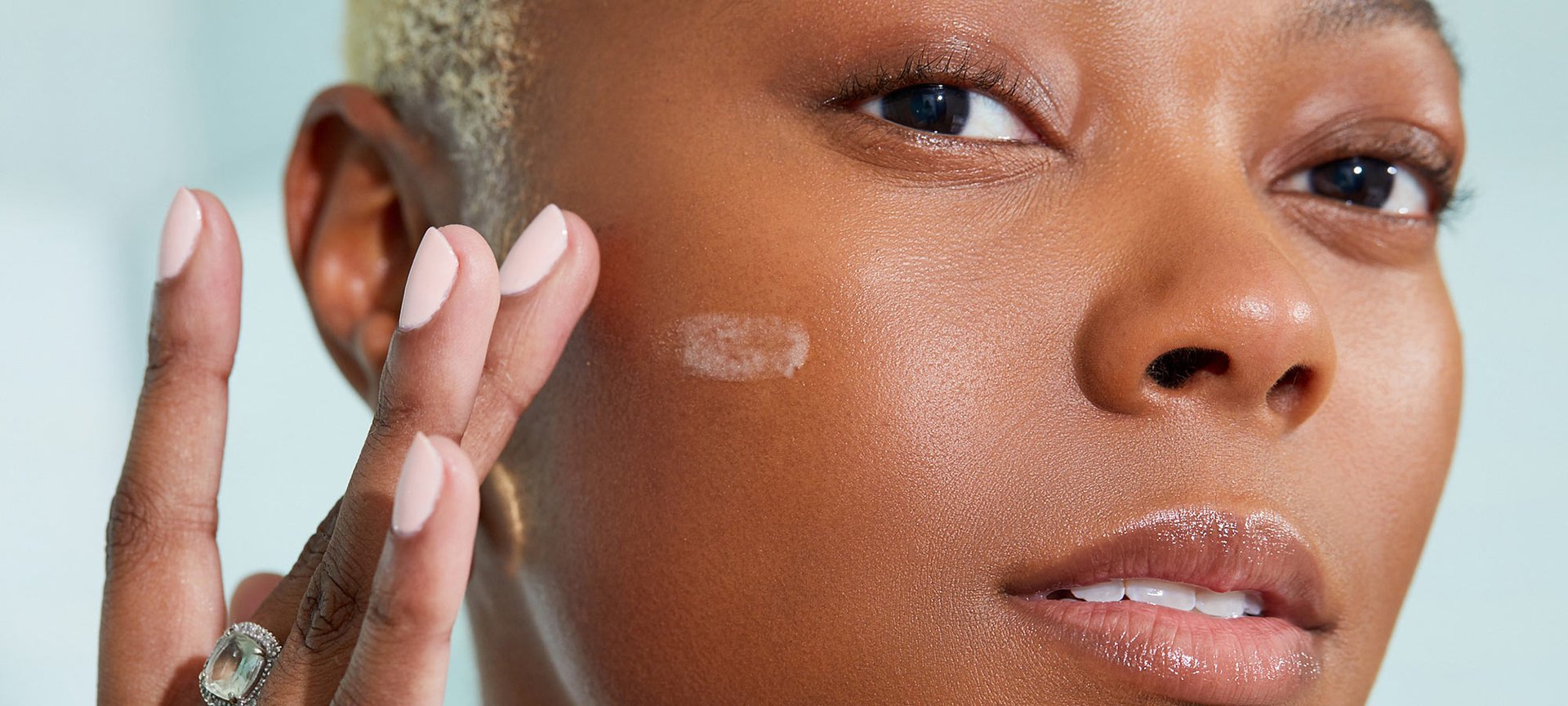 If you like to apply your skin care products on a whim, working in no particular order, it might be time to re-adjust your regimen. That's because there's actually an order in which you should be layering all of your skin care products, from facial cleanser to serum to face moisturizer to eye cream. If you've always wanted to know whether your moisturizer should go on before or after your eye cream and where your SPF fits in through all of this, keep reading. We're giving you the ultimate guide to layering your skin care products, ahead.
How To Layer Skin Care Products
At its essence, layering your skin care products is pretty simple. You'll just need to remember one rule: thinner goes first. That means you should start by applying skin care products that have the thinnest or lightest consistencies and work your way up to ones that are heavier. Of course, since this is a guide to layering skin care products, we're not stopping there. We're going beyond the basics and giving you a step-by-step breakdown of how to layer every skin care product in your routine.
Step 1: Facial Cleanser
While you may not technically be layering on a facial cleanser since you're washing it off, it should be the first step in any skin care routine. Reach for a cleanser that best suits your skin: The L'Oréal Paris Pure-Clay Detox & Brighten Cleanser is formulated to transform from a clay to a mouse consistency and remove impurities from the surface of your skin without over-drying it. If you want something more deep cleaning, opt for the L'Oréal Paris Bright Reveal Daily Scrub Cleanser that gently exfoliates dullness and impurities with micro-pearls and glycolic acid.
Step 2: Toner
Swiping your skin with a toner may not seem like an essential skin care step to everyone, but cleansing isn't always one and done. Even after washing your face, there can still be residual dirt and grime sitting on the surface of your skin. Follow up your cleanse with a toner like the L'Oréal Paris HydraFresh Toner to help remove remaining impurities, sweep away dull, tired skin, and protect against moisture loss. This alcohol-free toner is formulated with beta hydroxy acid and pro-vitamin B5.
Step 3: Facial Serum
One of the most popular questions when it comes to layering is whether you should start with serum or moisturizer. As long as you consider the aforementioned rule (thinner goes first), the answer is an easy one—serum should go first. Apply the L'Oréal Paris Derm Intensives 1.5% Pure Hyaluronic Acid Serum onto clean skin on your face, neck, and jawline, smoothing until thoroughly absorbed. This lightweight serum helps to make your complexion brighter and reduce the appearance of wrinkles with continued use over time.
Editor's tip: If your skin is still slightly damp from cleansing or toning, no worries. The water on your skin can actually lend a helping hand with locking in moisture. Go ahead and apply your serum without fully drying off.
Step 4: Facial Moisturizer
After serum, it's time for moisturizer. Whether you have a preference for lightweight lotions or thick creams, this is when you'll want to spread your moisturizer of choice onto your skin. Whether you have dry skin or oily skin, we suggest sticking with a moisturizer formulated for your skin type. The L'Oréal Paris Hydra Genius Daily Liquid Care line contains three moisturizers, all containing hyaluronic acid and aloe vera water, that suit varying hydration needs. The L'Oréal Paris Hydra Genius Daily Liquid Care – Normal/Dry Skin improves the look of radiance, the L'Oréal Paris Hydra Genius Daily Liquid Care – Extra Dry Skin provides comfort, and the L'Oréal Paris Hydra Genius Daily Liquid Care – Normal/Oily Skin reduces the appearance of excess shine.
Step 5: Eye Cream
Don't forget about your eyes. The delicate skin surrounding your eyes deserves attention, too. Go ahead and grab your favorite eye cream or treatment like the L'Oréal Paris Triple Power Revitalift Eye Treatment and apply around your eyes, gently tapping or massaging in until absorbed.
Step 6: SPF
Your next step will depend entirely on the time of day! When we're talking about your daytime skin care routine, sunscreen should always be your final step—even during the winter months. After moisturizer, apply a broad-spectrum sunscreen with an SPF value of at least 30 daily, as directed. We love the L'Oréal Paris Age Perfect Rosy Tone Broad Spectrum SPF 30 Sunscreen for this, which offers color-correction, hydration and protection. If you're spending a lot of time outdoors, make sure to reapply sunscreen at least every two hours or immediately after swimming or sweating. You should also limit your amount of time in the sun (especially between 10 AM and 2 PM, which are the sun's peak hours), seek shade, and cover up exposed areas in long sleeves, pants, a broad-brimmed hat, and UV-blocking sunglasses.
Swaps To Make At Night
If it's nighttime, you can opt for serum and moisturizer that works to repair your skin overnight like the L'Oréal Paris Age Perfect Cell Renewal Midnight Serum and the L'Oréal Paris Age Perfect Rosy Tone Cooling Night Moisturizer. Plus, you can skip the SPF since UV rays won't be an issue.
Next: The Best Moisturizing Routine for Your 20s, 30s, and 40s
Written by: Alanna Martine Kilkeary, Photography: Chaunte Vaughn, Senior Art Director: Melissa San Vicente-Landestoy, Associate Creative Producer: Becca Solovay, Makeup Artist: Jonet Williamson, Hair Stylist: Akihisa Yamaguchi, Wardrobe Stylist: Adriana Perez-Bell, Digital Tech: Paul Yem, Model: Chelsea Vaughn
Discover more tips & tricks
Keep your skin happy
See all articles
Shop Featured Skin Care products
Discover More