skin care concerns
14 Skin Care Rules To Follow If You Have Dry Skin
Consider this your skin care manual.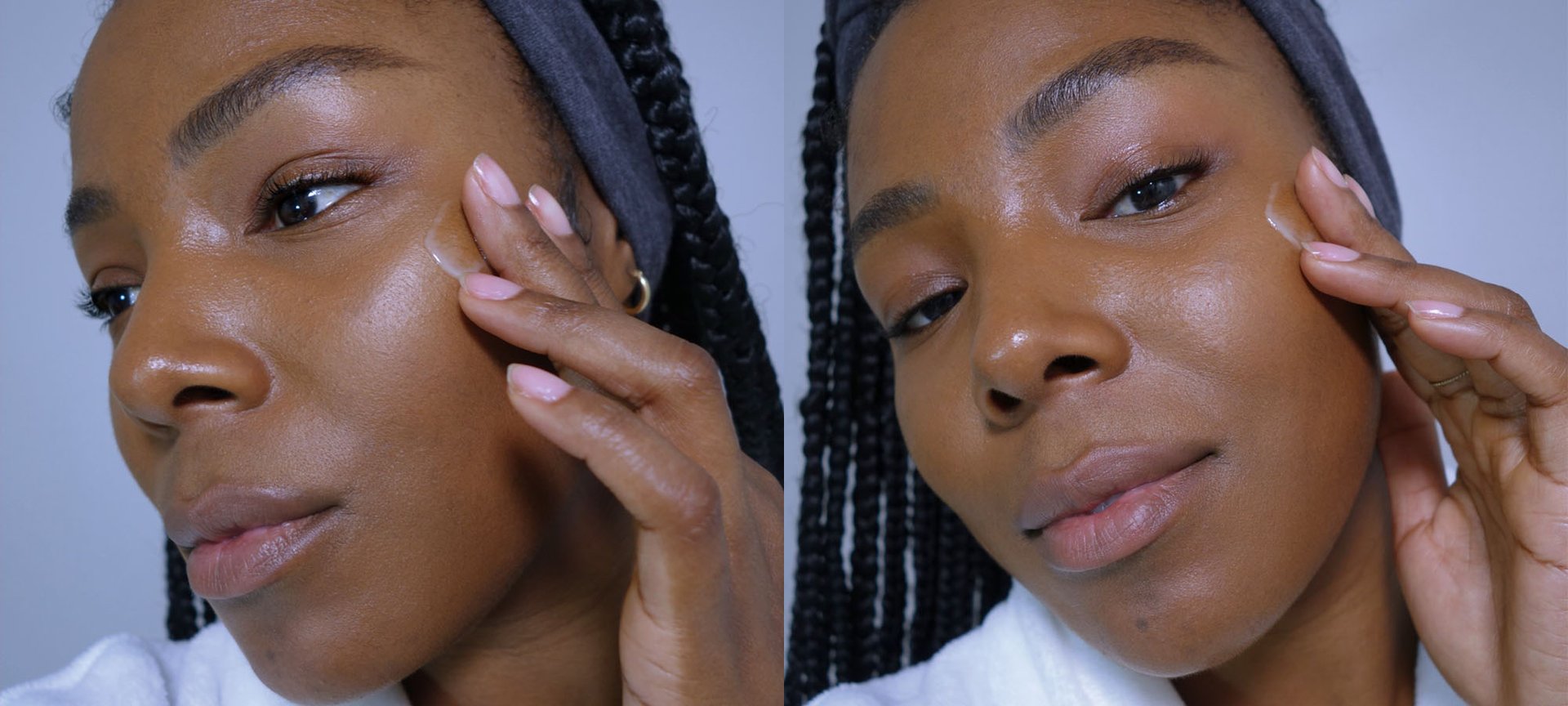 It's no secret that skin care isn't one-size-fits all. Yes, there are universal practices, like applying sunscreen and cleansing, that should be adopted by everyone, but your skin type will be a major determining factor in how to best care for your skin. If you have dry skin, then you're likely all too familiar with the challenges that come along with it. We're talking dry patches, flakes, dullness and more. But the truth is that it takes more than just moisturizer to care for dry skin. So ahead, we're sharing 14 skin care rules to follow if you have dry skin so that your skin can look and feel its best year-round.

1. Wash Your Face With Lukewarm Water
If you think hot water is your friend — think again. When you turn the temperature up too high and wash off in hot water, it can strip your skin of essential oils which can lead to dryness. That's why it's important to make the switch to rinsing in lukewarm water, especially if you already experience skin dryness.

2. Use A Gentle Cleanser
When you have dry skin, it's important to pick a facial cleanser that's formulated for your skin type — some cleansers are simply too drying or stripping. Consider using micellar water, a no-rinse cleansing option that's powered by tiny micelles — oil molecules — which act as a magnet to lift dirt, oil, and makeup away from the skin. The L'Oréal Paris Micellar Cleansing Water Complete Cleanser Waterproof - All Skin Types cleanses the skin effortlessly — no harsh rubbing necessary.

3. Don't Be Afraid To Exfoliate
People with dry skin are often afraid of using exfoliating products because they can be drying. But dead skin cells can build up on the surface of your skin, causing it to look dull and potentially flake. Opt for a gentle exfoliating product like the L'Oréal Paris Revitalift Derm Intensives 5% Glycolic Acid Peeling Toner. It works to remove dead skin cells and smooth uneven skin texture without causing excess dryness.

4. Use Hyaluronic Acid Serum
Hyaluronic acid is a dry skin savior. It helps to attract and lock moisture into the skin, and it's incredibly gentle. Be sure to incorporate a hyaluronic acid serum into your skin care routine (in addition to your moisturizer) to get as much moisture as possible. The L'Oréal Paris Revitalift Derm Intensives 1.5% Pure Hyaluronic Acid Serum is great because it works to hydrate and re-plump the skin while absorbing quickly and not leaving a sticky residue. Apply it to clean damp skin and lock in with moisturizer for the ultimate glowing complexion.

5. Select Your Moisturizer Wisely
While oily skin might benefit from more lightweight, water-based moisturizers, dry skin needs something with more richness. Go for moisturizing creams with hydrating ingredients like hyaluronic acid or squalane. We love the L'Oréal Paris Revitalift Triple Power Anti-Aging Moisturizer Fragrance Free because it contains hyaluronic acid, vitamin C and retinol to nourish the skin while working to address fine lines and wrinkles.

6. Apply Moisturizer To Damp Skin
When you've just hopped out of the shower or finished washing your face, don't towel off just yet. According to the American Academy of Dermatology (AAD), the best time to apply moisturizer is after cleansing, when your skin is still damp. This is because skin care ingredients are better able to penetrate the skin's surface while it's damp.

7. Top Your Moisturizer Off With Facial Oil
If you have extremely dry skin or simply prefer your complexion to look ultra-dewy, apply a few drops of facial oil on top of your moisturizer. Facial oils contain a mixture of plant oils that hydrate the skin and have antioxidant properties 一 so if your skin is in need of a boost, add one to your routine.

8. Apply SPF Daily
This rule isn't exactly dry skin-specific, but it's worth the reminder. You should take sun protection seriously, no matter your skin type. According to the AAD, you should wear a broad-spectrum sunscreen with an SPF of 30 or higher each day. If you prefer a more minimalistic skin care routine, combine SPF and moisturizer in one and opt for the L'Oréal Paris Revitalift Triple Power Day Lotion SPF 30. It combines SPF protection with hydrating benefits and retinol to address fine lines and wrinkles.

9. Don't Forget Your Lips
Your face isn't the only area that can be dry — the lips are extremely prone to dryness. To help keep your lips hydrated, apply a lip balm whenever necessary and opt for hydrating lipstick formulas, like the L'Oréal Paris Glow Paradise Balm-in-Lipstick with Pomegranate Extract, which conditions the lips while providing color and a dewy shine.

10. Use Hydrating Makeup Formulas
Ultra-matte makeup can contribute to and emphasize dryness. When you have dry skin, choose makeup formulas that aid in hydrating the skin. The L'Oréal Paris True Match Hyaluronic Tinted Serum is perfect for dry skin because it contains hyaluronic acid to keep the skin moisturized while providing a natural, radiant finish.

11. Consider Your Makeup Application Techniques
It's not just about what makeup products you choose to use when you have dry skin — it's also about how you apply your makeup. Instead of using a brush to buff in foundation and concealer, apply complexion products with the L'Oréal Paris Infallible Blend Artist Foundation Blender. Using this sponge when wet makes it easy to glide across the skin without tugging, and the dampness aids in hydration, in addition to providing a more luminous finish.

12. Fake Your Way To Glowing Skin
Dry skin can end up looking dull. In addition to aiding your skin with hydrating skin care products, you can also fake it until you make it with makeup. Use a liquid highlighter to help create the appearance of radiance, dotting it above your cheekbones for believable-looking luminosity. The L'Oréal Paris True Match Lumi Glotion Natural Glow Enhancer can be mixed into liquid foundation for an overall dewy look or used as a finishing touch to help illuminate your complexion.

13. Use Hydrating Facial Mist
Keeping a refreshing facial mist nearby is a good idea if you have dry skin. Look for a formula infused with hydrating ingredients and apply whenever you feel like your skin needs a pick-me-up. We love the L'Oréal Paris True Match Lumi Shake & Glow Dew Mist because it contains hydrating coconut water to nourish the skin while adding a gorgeous, non-greasy glow.

14. Use A Humidifier
Your environment — both inside and outside — might not be doing your complexion any favors. Whether it's naturally cold and dry (hello, winter weather), or you're spending a lot of time inside with air conditioning on, the lack of moisture could be making your skin feel even drier. To help counter that lack of moisture in the air, invest in a humidifier.
Next: 9 Must-Have Skin Care Products For Winter

Edited by: Alyssa Kaplan, Photo Credit: Jonet Williamson
Discover more tips & tricks
Keep your skin happy
See all articles
Shop Featured Skin Care products
Discover More