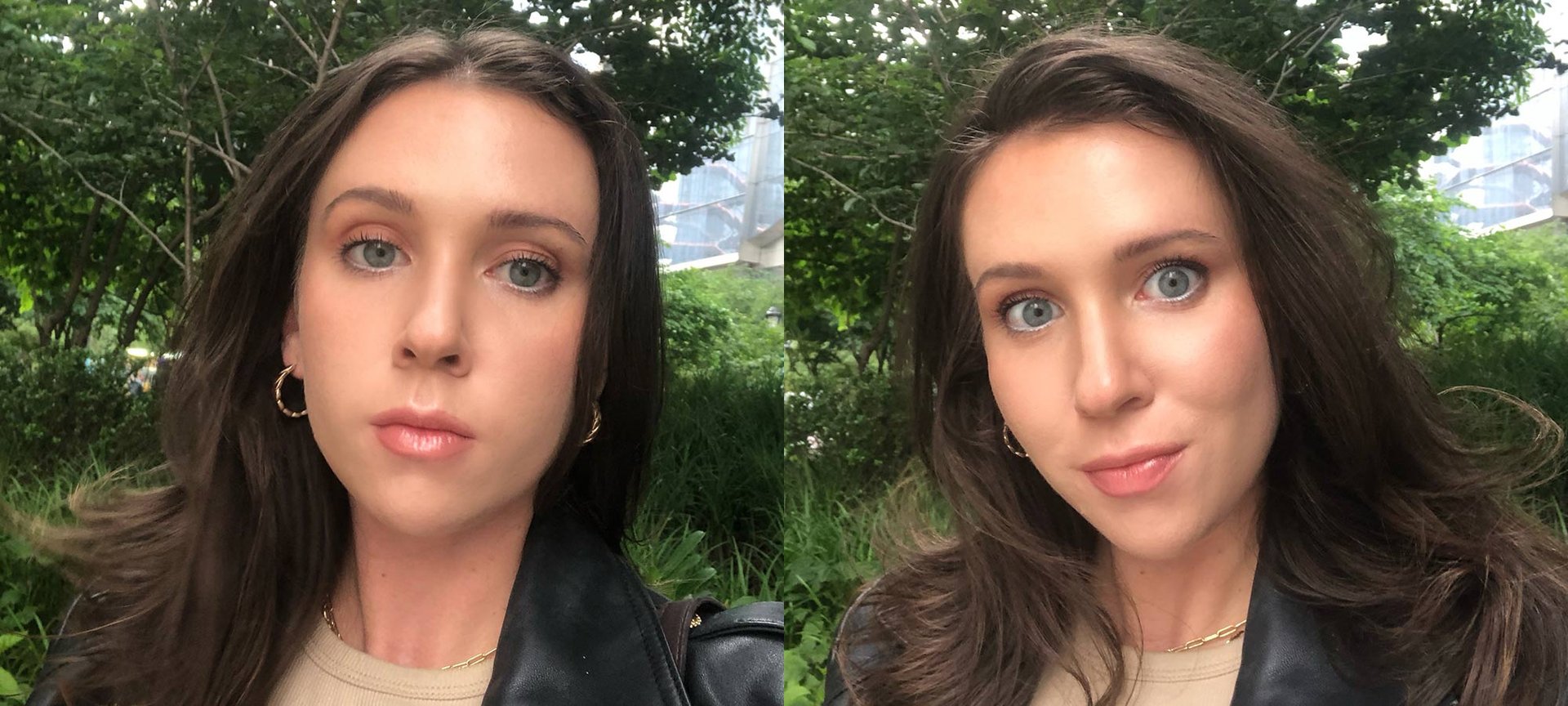 skin care concerns
11 Tips To Treat Dry Summer Skin
Take the best care of your summer skin.
While you may enjoy the extra sunshine and longer days summer brings, the heat can do a number on your skin. Regardless of your skin type, you may find you need to make a few adjustments to your skin care routine come summertime.


To help keep your complexion hydrated and looking glowing it's vital to have skin care products like a facial cleanser and moisturizer as part of your skin care routine, especially if you have dry skin. To help, we're sharing our favorite tips to take care of your dry skin during the hot summer months.
Dry Skin Tip #1: Make Sun Protection A Priority
Although you should take sun protection measures year-round, it's even more important during the summer. Since you'll likely be spending more time outside this time of year. The American Academy of Dermatology (AAD) recommends wearing a broad-spectrum sunscreen with an SPF of at least 30 and limiting your amount of time in the sun. You can also incorporate your sun protection into your entire skin care routine with some of these types of sunscreen you might not consider.

Dry Skin Tip #2: Cleanse With Micellar Water
Have a summer vacation planned? Bring a travel-friendly facial cleanser, like micellar water, with you. Micellar water is a no-rinse cleansing option powered by tiny micelles or oil molecules that act as a magnet to lift dirt, oil, and makeup up and away from the skin. The L'Oréal Paris Micellar Cleansing Water Complete Cleanser for All Skin Types hydrates and soothes—and all you have to do to use it is saturate a cotton pad with it and wipe the pad across your face.

Dry Skin Tip #3: Don't Forget The Moisturizer
After cleansing, reach for a moisturizer formulated for your dry skin. While you may find that you need a heavier moisturizer to help keep your skin hydrated during the winter, you may find that a lightweight moisturizer is a better option for you during the summer. The L'Oréal Paris Hydra Genius Daily Liquid Care for Normal/Dry Skin is a lightweight water-based moisturizer that is formulated with hyaluronic acid and aloe vera water to help provide long-lasting hydration. Smooth it over your face and neck after cleansing.

Dry Skin Tip #4: Add A Face Mask To Your Routine
Comfort dry skin that's had a little too much fun in the sun with a hydrating face mask, like the L'Oréal Paris Revitalift Triple Power Anti-Aging Overnight Mask. This overnight mask is formulated with Pro-Retinol, hyaluronic acid, and vitamin C. After using, skin feels smooth and nourished immediately and appears brightened overnight.

Dry Skin Tip #5: Don't Forget To Exfoliate
On those days when your dry skin is looking particularly dull, try getting to the root of the problem with a gentle face scrub to exfoliate away all the buildup. The L'Oréal Paris Bright Reveal Brightening Daily Scrub Cleanser with micro-pearls and glycolic acid can work like a charm.

Dry Skin Tip #6: Lower The Temps In Your Shower
Sure, a hot shower can feel relaxing, but it's not exactly the best for your dry skin. That's because super-hot water can strip your skin of essential oils, leaving it feeling drier. Cool things down by washing off in lukewarm water instead. As a bonus, this can offer some sweet relief from the heat outside!

Dry Skin Tip #7: Be Mindful When Shaving
It's the time of year to show off some skin, especially those gorgeous legs! And when it comes to shaving your legs, there are a few tips to keep in mind, according to the AAD. For starters, you should never dry shave your legs instead, wet your skin and hair in the shower and apply a shaving cream or gel. Then, shave in the direction that your hair grows (with the grain). Keep in mind that the AAD suggests changing blades or disposable razors after five to seven shaves to help minimize irritation.

Dry Skin Tip #8: Turn On The Humidifier
A humidifier can help add much-needed moisture to the air—which can be especially useful during the hot summer months. like artificial heating, air conditioners can affect your skin by causing moisture levels to decline in the air—which is not cool for dry skin (no pun intended).

Dry Skin Tip #9: Ditch Foundation For A Tinted Moisturizer
If you're looking for lighter face makeup to wear this summer but still want flawless-looking skin, try a tinted moisturizer. The L'Oréal Paris Skin Paradise Water-Infused Tinted Moisturizer is formulated with water, aloe vera, witch hazel, and SPF 19, which helps keep your complexion hydrated and protected from the sun's harmful UV rays. The tinted moisturizer with SPF provides long-lasting hydration while also giving skin the appearance of a luminous glow.

Dry Skin Tip #10: Perk Up Your Dry Skin With A Serum
Adding a hydrating serum to your summer skin care routine can add some serious dry skin relief. To help your dry skin look its best this summer, be sure to reach for a hyaluronic acid serum like the L'Oréal Paris Revitalift Derm Intensives 1.5% Pure Hyaluronic Acid Serum. This lightweight serum is dermatologist-validated and uses pure hyaluronic acid to help replenish moisture for plumped, youthful-looking skin with bounce.

Dry Skin Tip #11: Carry A Facial Mist Everywhere
Last but not least, it's a good idea to carry a refreshing face mist with you at all times during summer. Reach for the L'Oréal Paris True Match Lumi Shake & Glow Dew Mist to soothe and hydrate skin with just a few sprays. A spritz of treated water will help revive your makeup and the moisture content in your skin. It's a win all around.
Next: 8 Reasons Why You Might Have Very Dry Skin

Photo Credit: Caitlyn Martyn
Discover more tips & tricks
Keep your skin happy
See all articles
Shop Featured Skin Care products
Discover More