skin care concerns
How To Create A Skin Care Routine For Sensitive Skin
April 06, 2022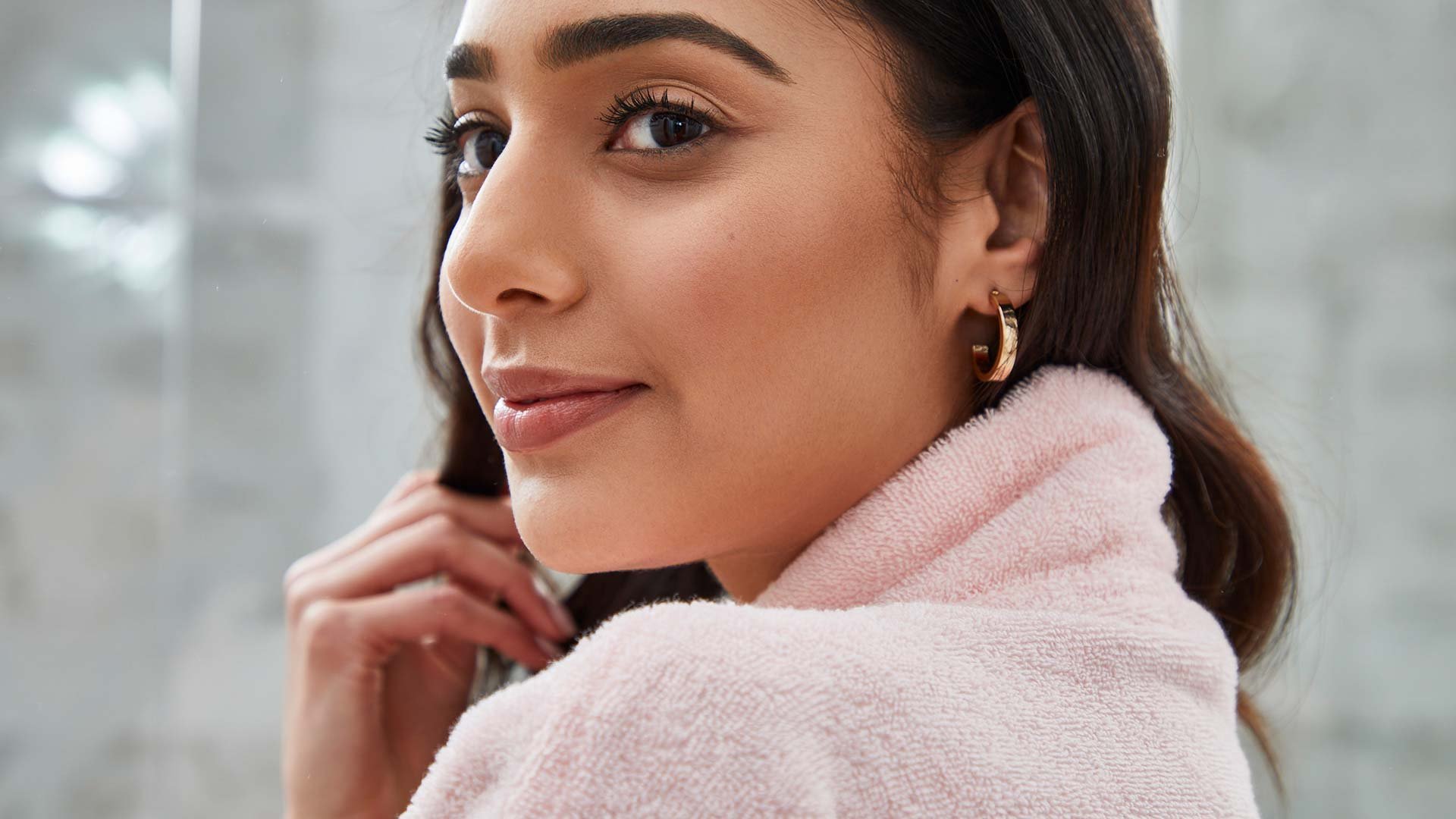 Sensitive skin comes with its own unique set of challenges. In order to keep it looking and feeling healthy, it's essential to rely on the proper products and tips. Of course, that means stocking up on the best skin care products for sensitive skin. After all, one wrong move can adversely affect your complexion and that's the last thing you need—especially when you finally get the chance to remove your protective face mask from time to time. If you're new to the skin care world or simply looking for ways to revamp your sensitive skin care routine, keep reading. We're giving you the lowdown on how to pull together the perfect regimen for vibrant and healthy-looking skin.
What Are The Signs Of Sensitive Skin?
Before we dive into a skin care routine for sensitive skin, let's first determine if your skin is truly on the sensitive side. Unfortunately, there isn't a steadfast dermatologist-approved checklist to make the answer obvious. The best thing you can do is pay attention to how your skin responds to different products—take note of any burning or stinging after trying something new. According to the American Academy of Dermatology, experiencing these sensations is a good indicator that you have sensitive skin.
How To Take Care Of Sensitive Skin
If you've established that you have sensitive skin, you can focus on nailing down the right beauty regimen. Follow our step-by-step routine below to start your journey.
STEP #1: Keep Cleansing Simple
Fancy, shelfie-worthy products are great, but when it comes to cleansing sensitive skin, you'll need a facial cleanser that's suitable for your skin type, like the L'Oréal Paris Micellar Cleansing Water Complete Cleanser Waterproof - All Skin Types. This no-rinse facial cleanser is free of oil, soap, and alcohol. Since it's gentle, it won't strip the skin and cause dryness. It also does an amazing job of removing makeup without any fuss. Skin is left feeling hydrated and soothed in addition to being cleansed of dirt and oil. Just saturate a cotton pad with the micellar water and wipe it over your skin until clean. No harsh rubbing required.
STEP #2: Exfoliate Gently
Hear us out for a moment: It's easy for sensitive skin to experience irritation, but that doesn't mean that you should skip out on exfoliating. No matter what skin type you're working with—dry skin, oily skin, sensitive skin or otherwise—exfoliation is an absolute must. It helps remove dead skin cells from the surface of the skin to brighten the look of your complexion. Because physical scrubs can be harsh on the skin, try out a chemical exfoliator like the L'Oréal Paris Revitalift Derm Intensives 10% Pure Glycolic Acid Serum. Glycolic acid is an alpha hydroxy acid which is excellent for resurfacing. It's also powerful, so start by applying it at night once or twice a week under your moisturizer.
STEP #3: Moisturize, Moisturize, Moisturize
You may have reservations about layering several skin care products on your sensitive skin, but moisturizer is a staple in any good skin care routine. This beauty essential works to protect your moisture barrier and ensure your skin gets the proper hydration it needs. Try the L'Oréal Paris Revitalift Triple Power Anti-Aging Moisturizer, Fragrance Free. This moisturizer provides rich hydration and works to address fine lines and wrinkles. It's also formulated without fragrance to avoid irritating your sensitive skin.
STEP #4: Protect Your Skin From The Sun
Sun protection plays an important role in the overall health and appearance of your skin. The Cleveland Clinic recommends wearing a broad-spectrum sunscreen with an SPF of 30 or more daily to protect yourself from the damaging effects of the sun. When searching for a sunscreen, look for one that helps to hydrate and soothe sensitive skin. After cleansing, smooth it gently over your face and neck until thoroughly absorbed. If you're looking to cut down on steps in your routine, you can use a moisturizer with SPF in the morning like the L'Oréal Paris Revitalift Triple Power Day Lotion SPF 30. Not only does it provide sun protection, but it also works to address fine lines and wrinkles, too.
Next: The Best Makeup For Sensitive Skin
Photography: Matthew Zach, Senior Art Director: Melissa San Vicente-Landestoy, Associate Creative Producer: Becca Solovay
Discover more tips & tricks
Keep your skin happy
See all articles
Shop Featured products
Discover More