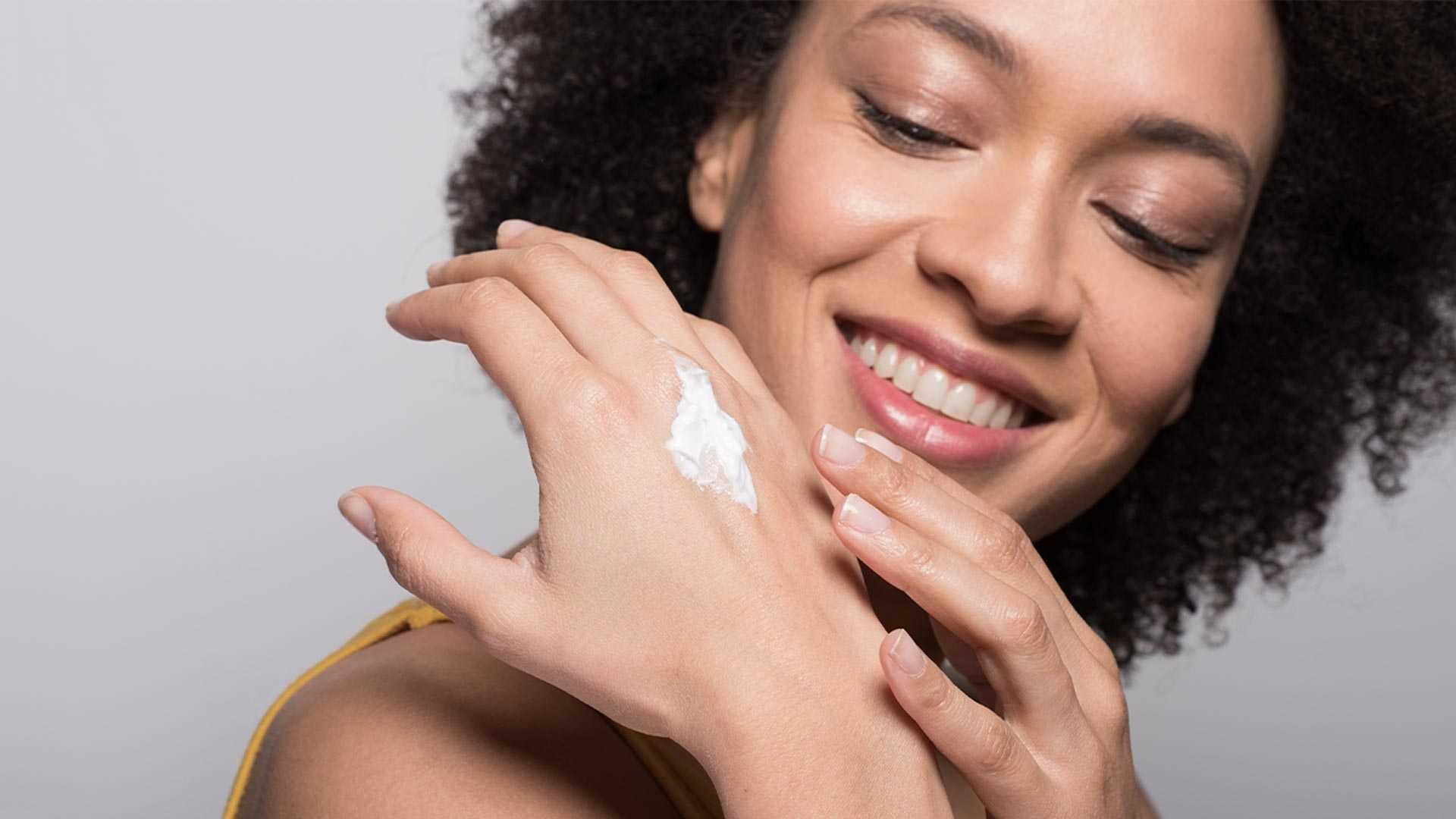 skin care concerns
13 Ways To Keep Your Skin Hydrated
Hydrated skin is key for a beautiful and healthy visage. What you might not realize is that moisturizing the skin with a face cream once a day just won't cut it. The goal should be to provide your skin with enough nourishment that it stays hydrated all day. If you're ready to upgrade how you hydrate so you can have your most moisturized skin yet, we can help. Keep reading to learn how to hydrate skin by adding the following 13 skin hydration tips into your daily skin care routine to reap the benefits.
WHY IS SKIN HYDRATION IMPORTANT?
Think about what your skin looks like after you've hydrated it with moisturizer. Now, think about what it looks like when you skip out on this step in your skin care routine. Continuous hydration is key to beautiful-looking skin, which is why using moisturizer should be top of mind while you're caring for your skin.
13 TIPS FOR HYDRATED SKIN
Now that you've passed our lesson on skin hydration 101, it's time to put your knowledge to use. These tips can help make skin hydration easier, so commit them to memory.
1. USE A GENTLE CLEANSER BEFORE MOISTURIZING
The first step in your morning and evening routines should be cleansing your skin. Pick up a no-rinse cleansing option like micellar water. The L'Oréal Paris Micellar Cleansing Water Complete Cleanser Waterproof - All Skin Types intensely purifies while removing impurities. All you have to do is saturate a cotton pad with your micellar water of choice and wipe the pad across your face. Voila!
2. USE A MOISTURIZER WITH HYDRATING INGREDIENTS
Whether you've got dry skin, oily skin, sensitive skin, combination skin, or normal skin (lucky you), it's essential to pick a moisturizer with hydrating ingredients. Look for one that's formulated with hyaluronic acid, which is known for its hydrating qualities (more on that later). Try the L'Oréal Paris Revitalift Triple Power Anti-Aging Moisturizer Fragrance Free, which contains hyaluronic acid, Pro-Retinol, and vitamin C to plump skin with hydration and reduce the appearance of wrinkles.
3. TRY WATER-BASED SKIN CARE PRODUCTS
Speaking of moisturizers, another option is using a water-based formula. The following three water-based moisturizers all provide long-lasting skin hydration.
If you're dealing with oily skin: Try the L'Oréal Paris Hydra Genius Daily Liquid Care - Normal/Oily Skin.
For dry skin: Use the L'Oréal Paris Hydra Genius Daily Liquid Care - Normal/Dry Skin.
If you have extra dry skin: Reach for the L'Oréal Paris Hydra Genius Daily Liquid Care - Extra Dry Skin.
4. APPLY MOISTURIZER TO DAMP SKIN
So, you've picked out a moisturizer—now you need to know how to apply it. Well, the best way to do so is by slathering on your moisturizer when your skin is damp to help lock in hydration. The same rule applies to your body when you're applying lotion, too.
5. EXTEND YOUR MOISTURIZER PAST YOUR JAWLINE
If you only pay attention to your face as far as your skin care routine goes, make it a goal to show your neck and chest some love as well. When you're applying moisturizer, be sure to extend it past your jawline to help hydrate your neck and chest, too.
6. THINK BEYOND MOISTURIZER
If your skin is craving more hydration, it might need a little extra something-something. Look for a hydrating serum to take things up a notch. Generally, serums are applied after cleansing but before moisturizing and can be used day and night. We like the L'Oréal Paris Revitalift Derm Intensives 1.5% Pure Hyaluronic Acid Serum, which is formulated with 1.5% pure hyaluronic acid to enhance skin's moisture-retention for lasting hydration. It also works to plump skin and reduces the appearance of wrinkles—in just two weeks—for a more youthful appearance.
7. PAMPER YOUR SKIN WITH A FACE MASK
Speaking of getting more hydration, face masks make it oh-so-easy. Not only are face masks a treat for your skin, the right mask can help provide your skin with long-lasting hydration and a myriad benefits. Of course, this method only works if you're using the right formula. Try the L'Oréal Paris Pure-Clay Mask Detox & Brighten Face Mask, which is formulated with three pure-clays and charcoal.
8. USE AN EYE CREAM
While you may think that eye creams are reserved for mature skin, think again. The truth is, just as the skin on your face can lose moisture, so can the skin around your eyes. In fact, the skin around your eyes is the most fragile and thin skin on your body, so you need to give it extra TLC. Try adding the L'Oréal Paris Age Perfect Manuka Honey Hydra Nutrition Manuka Honey Eye Gel to your routine. This cooling gel contains manuka honey extract and nurturing oils and provides dry skin with instant moisture.
9. SPRITZ ON A FACIAL SPRAY FOR A MIDDAY BOOST
In the moments where you wish you could replenish your skin's moisture in the middle of the day but don't want to disrupt your makeup, grab a facial spray for a quick midday pick-me-up. Our favorite pick is the L'Oréal Paris True Match Lumi Shake & Glow Dew Mist. It's formulated with coconut water and vitamin C and gives skin an effortless boost in hydration.
10. SKIP THE LONG, STEAMY SHOWERS
We totally get it: A toasty shower feels incredible—especially when it's freezing outside. But long, hot showers can actually strip your skin of moisture, leaving you feeling dry. Instead, rinse off in lukewarm water—and apply moisturizer when your skin is still wet post-shower. Trust us, your skin will thank you.
11. INVEST IN A HUMIDIFIER
This is especially a smart idea in the winter. That said, it can be of benefit year-round if you live in a dry climate. Low moisture air can cause your skin to feel dry. That's where a humidifier comes in. It can help to add moisture back into the air and help your skin retain hydration.
12. DON'T FORGET YOUR HANDS AND FEET
You spend all that time on your face, it's easy to forget about your poor hands and feet. Show them some TLC, too. Try this trick: Before you hop into bed, smooth on a moisturizing cream, then slip on a pair of gloves and socks. When your alarm goes off in the morning, you'll be saying hello to softer, more hydrated skin on your hands and feet. You can also grab a multi-tasking moisturizer, like the L'Oréal Paris Age Perfect Age Perfect Hydra Nutrition Manuka Honey All Over Balm - Face, Neck, Chest and Hands, to hydrate your hands, neck, chest, and face. Your lips are another area that could use a little TLC. Stash a tube of lip balm in your purse so that you can hydrate your pout on the go—this is an especially useful idea before applying lipstick.
13. SWITCH THINGS UP BASED ON THE SEASON
The moisturizer you use in the winter may not do the trick in the summer. For example, you may find that your skin is drier in the winter (you can thank the low moisture levels in the air for that)—and that means that a rich, thick cream could help provide much-needed hydration. But in the summer when it's hot and sticky outside, you may find that a lightweight face lotion is all you need to help keep your skin hydrated. Additionally, you may even find it useful to use a moisturizer with a matte finish if you tend to look overly oily this time of year. If you're going on vacation, think about the climate you're traveling to. Those hitting up a tropical locale, for example, could find that a lightweight moisturizer with a matte finish is the perfect travel companion. Meanwhile, if you're going to a ski resort, it might make more sense to reach for a thicker moisturizer.
Next: When Should You Moisturize? The 8 Best Times To Apply Face Moisturizer
Discover more tips & tricks
Keep your skin happy
See all articles