skin care concerns
Should You Exfoliate Before or After You Shave?
April 19, 2019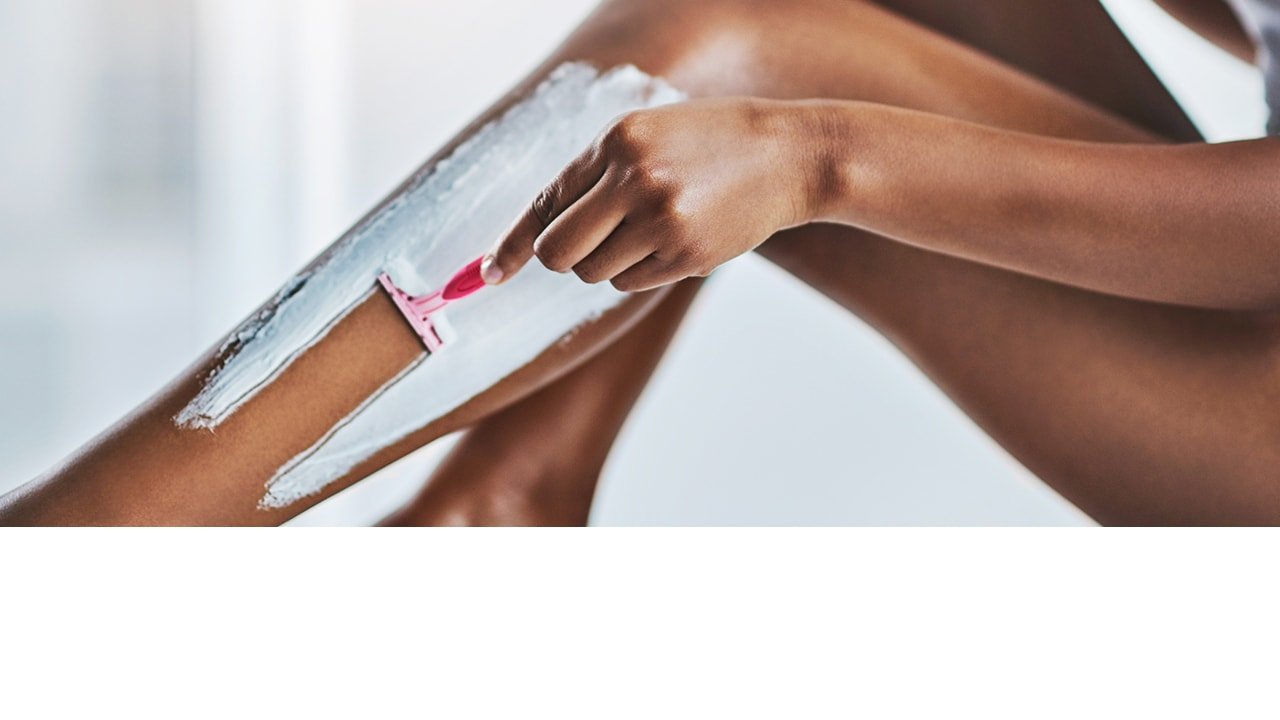 You may have mastered how to exfoliate from head to toe and you may also know how to shave your legs like a pro, but what about combining these two grooming musts? Exfoliating before or after hair removal can get a little tricky and depends on which method you use, whether it's shaving or waxing. Ahead, we break down everything you need to know about exfoliation, hair removal and when to do each.
Should You Exfoliate Before or After Shaving?
Let's get down to business — do you exfoliate before you shave? The answer is yes! The Cleveland Clinic recommends exfoliating prior to shaving, as exfoliating first will help prevent the razor from becoming overloaded with dead skin cells, which reduces its effectiveness. Basically, exfoliating first is a serious pro-tip for a closer shave.
Not only can exfoliating prior to shaving help you get a closer shave and, in turn, smoother skin, it can also help prevent ingrown hairs. According to the Cleveland Clinic, you should exfoliate with products like salicylic acid or beta hydroxy acids to clear pores and reduce oil prior to shaving. This can help keep your chances of ingrown hairs at bay.
If you're shaving your face, we recommend applying the L'Oréal Paris Revitalift Bright Reveal Brightening Daily Scrub Cleanser beforehand which will leave your skin looking brighter and smoother.
For your body, we recommend a mechanical exfoliator. Some formulas contain sugars, salts or micro-pearls plus good-for-your-skin ingredients like coconut oil and cocoa butter to polish away dead skin with ease and leave your skin silky smooth.
Should You Exfoliate Before or After Waxing?
For the best results, it's usually a good idea to exfoliate prior to waxing as well, to help ensure that the buildup of dead skin cells is reduced. That being said, you won't want to go overboard. Use a gentle exfoliant a day or two before your hair removal appointment and leave harsh scrubs alone.
What To Do After You Exfoliate
After exfoliating, remove hair by shaving or waxing, then finish with a moisturizing cream or lotion to help soothe the skin and replenish its natural oils. Next, if you want to add a little glow, we recommend applying the L'Oréal Paris Sublime Bronze Self-Tanning Water Mousse for a gradual, long-lasting self tan that will also help hydrate your just-waxed skin.
Photo: Chaunte Vaughn
Next: What's the Difference Between Mechanical and Chemical Exfoliation?
Discover more tips & tricks
Keep your skin happy
See all articles
Shop Featured Skin Care products
Discover More